---
To Our Market Community,
April is an exciting month here at the BFM. We grow a little each week until we expand to our full size in May. Joining us this week is Pumpkin Ridge Gardens whose shelves will be stocked with an exciting assortment of starts for your vegetable garden.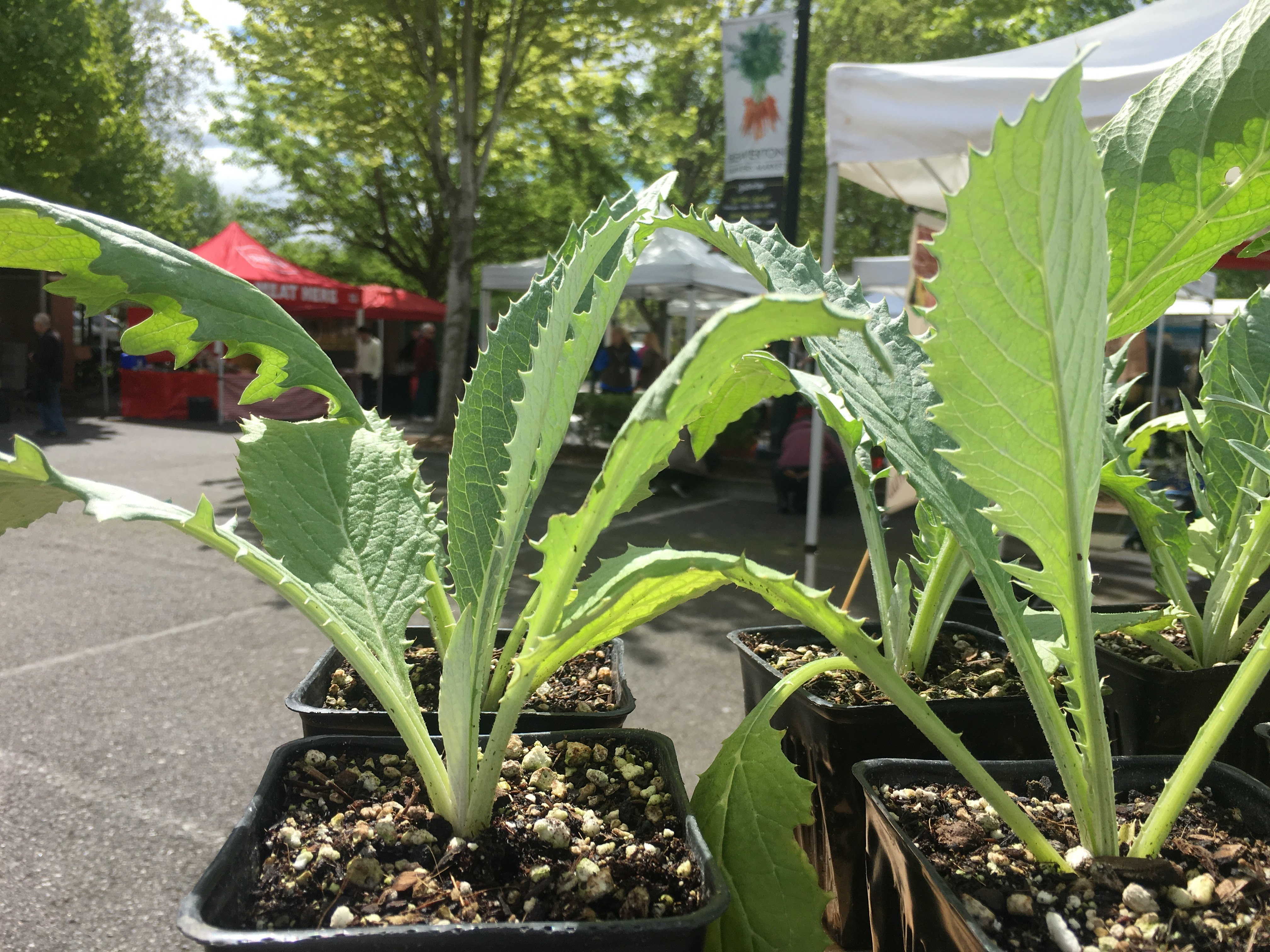 Northwest Cactus and Succulents will be making their first appearance of the season this Saturday with their unusual and exotic selection of plants including carnivorous plants and air plants.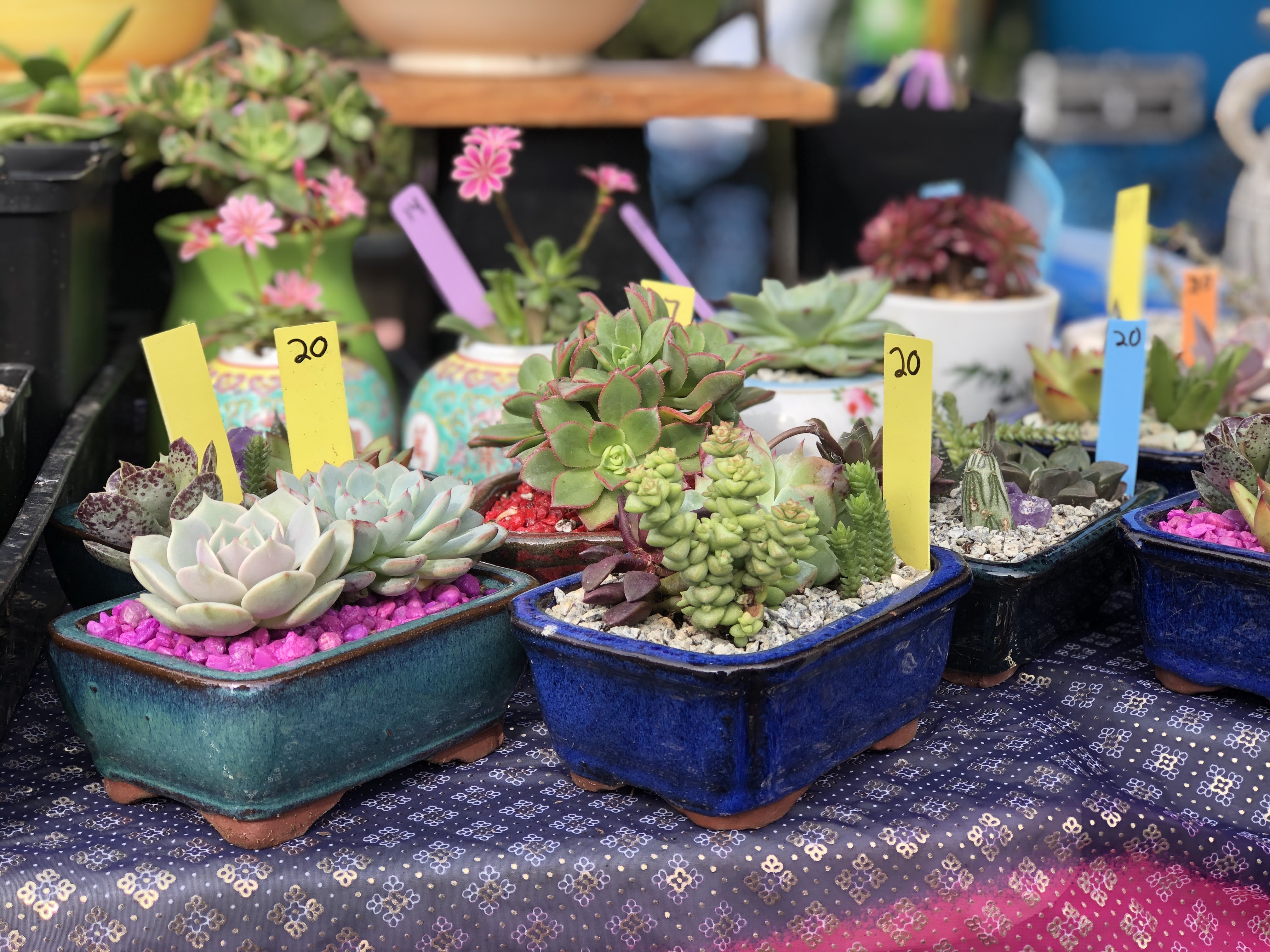 In addition to our plant vendors, N2 Coffee & T (nitro infused cold brew coffee and tea), Buddha Chocolate, and Bearded Oregon will make their 2022 season debut this Saturday.
We hope to see you there!
 Warm Regards,
The Beaverton Farmers Market
---
We will see you this Saturday at the Market from 8:30 AM-1:30 PM.
Starting in April our Market opens at 8:30 through the rest of the year.
---
Turmeric Tubetacular!
Turmeric is a flowering plant in the ginger family; its bright yellow color and peppery taste are popular in Indian, Moroccan, Asian, and Middle Eastern cuisines. Turmeric is well known for its health benefits but we love it because it adds a zingy complexity to dishes of all sorts. Widely available as a dried powder, like its ginger cousin, turmeric can also be used fresh. We are lucky here at the BFM because Riverland Family Farms grows both ginger and turmeric and you can find fresh tubers in their stall this Saturday.
Fresh turmeric looks like a smaller and more yellow version of ginger. It is prepared in much the same way as ginger by peeling the tuber, then grating or slicing it into the dish you are making. Used in combination, fresh ginger and turmeric bring home the flavor in this Vegetable Curry recipe from Bon Appetit.
You start by roasting an assortment of vegetables at high heat which condenses their natural flavors. Add the veggies to a mix of ginger, turmeric, onion, cardamom, vegetable stock, and coconut milk. Served over rice with chopped cilantro and a squeeze of lime this curry is all you need for a lively weeknight dinner.
Turmeric pairs well with eggs dishes, try grating some into egg salads, scrambled eggs, or omelets.
After grating, turmeric can be squeezed to produce juice which makes a zesty addition to your favorite fruit smoothie, marinade, or salad dressing.
A couple of weeks back Brothy, shared a nourishing drink on Instagram with freshly grated turmeric, which has become Marketing Director, Kate Laubernds', new mid-morning pick-me-up.
Frothy Brothy
serves 2
Ingredients
14 ounces of Brothy bone broth
1 pasture-raised raw egg
1 teaspoon freshly grated turmeric
2 teaspoon ghee
1 Tablespoon lemon juice
generous pinch of salt
Heat bone broth on the stove till warm. whisk in, or use an immersion blender, the remaining ingredients to the bone broth to combine. Add to your favorite mug and enjoy!
Fresh turmeric tubers should be wrapped in a paper towel and placed in a plastic bag, stored in the refrigerator. If you ever see mold on the tuber, simply cut out the spot and replace the paper towel.
Remember, turmeric is a natural dye so your fingers and cutting board will be stained yellow after working with it. Wear gloves if this troubles you and wash your cutting board immediately afterward.
With Easter coming soon, consider dying your eggs for the Easter Bunny with this recipe for Yellow Natural Dye from Eating Well.
Golden Drops crafts a turmeric paste that makes enjoying turmeric delicious and convenient! They have three pastes to choose from, Original, Agave, and Cardamom Honey. The paste can be added to anything, from a small dollop on your morning oatmeal to waffles, or oatmeal cookies. Golden Drops also has handy recipe cards available with recipes for golden milk, turmeric lattes, and turmeric tea. The Market staff regularly enjoys Golden Drops in their daily golden milk!
---
Scavenger Hunt! This week Market Sprouts Kids Club will have a scavenger hunt to find items on their list throughout the market. This early in the spring season may be challenging, but we're excited for Sprouts to stretch their brains and find crafty solutions to clues! Will you come to hunt with us?
---
Click on the map image for the farmers market interactive map to view which vendors will be attending the market this week. The vendor list will grow as the season progresses, so if you don't see your favorite vendor this Saturday they will likely be at future markets.
Copyright © 2022 Beaverton Farmers Market, All rights reserved.
Our mailing address is:
Beaverton Farmers Market
PO Box 4
Beaverton, OR 97075