We are firm believers in treating one's self in times of stress, like when filling out an election ballot. (That's how it's done in Oregon.) It might feel like a trick—or a treat—when making decisions that are impactful. Let the weight of the world be lifted with each spoonful of our decadent chocolate caramel sauce. Works well with apples, too! We have another treat for you: 20% off all online orders. Fetch the code at the end of this email.
One For You, One For Me
Our gift options range from stocking stuffers to statement makers. A chocolate bar gift set is $18. Our gift boxes feature an assortment of bars, biscotti, peppermint patties, and more, begin at $75 before shipping.
Wheel Of Fortune
Explore the world of chocolate bar varieties in our shop. As you may well know, Ranger Chocolate always uses the finest, ethically sourced ingredients. That is what you'll find in our Kablon Farms chocolate bar from the Philippines. And you know these small-batch beauties are individually hand-wrapped, right?
Ranger Delivery To Your Door
We are excited to announce Alpenrose Dairy now offers Ranger Chocolate as part of their grocery delivery service! This "Northwest natural" has been serving the Portland Metro area since 1916.
We Have Class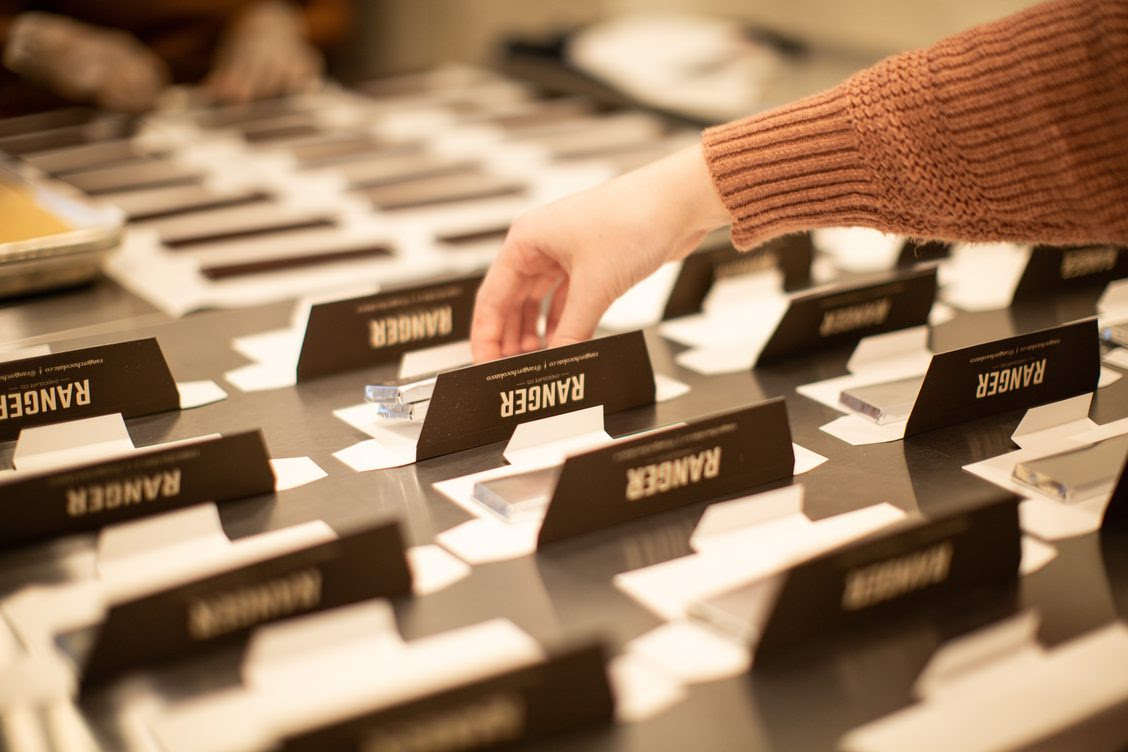 Join us at the chocolate factory on Sundays to learn how to make your very own chocolate bar! Classes include:
Four large custom chocolate bars to take home
Expert-lead question-and-answer session
A behind-the-scenes tour
Chocolate drum tasting
We accommodate vegan, gluten-free, soy-free, and kosher diets. Here's where to learn more and sign up. Attendees enjoy 15% off their in-store or online purchase when they post their photos on social media. Exclusive email offer: enter code RANGERBAR2022 for 10% off classes, too!
Have a safe and happy Halloween! Anyone going as a Park Ranger? Send us a photo.
Trick or treat,
George & Dave
Founders
Ranger Chocolate Co.
Find us on Facebook, Instagram & Google

Copyright (C) 2022 Ranger Chocolate Co. All rights reserved.
Our mailing address is:
Ranger Chocolate Co.
118 NE MLK Jr Blvd
Portland, OR 97232