Adventures in food, fire & nature
Let's get outside together (at last!) and enjoy the beauty and bounty of spring in the Pacific Northwest
Open Fire Cooking Retreat at Loloma Lodge
May 23-26, 2022
Join us at the historic Loloma Lodge perched on the McKenzie River in Central Oregon where we'll learn, feast and explore together amongst the towering old growth trees. This multi-day forest retreat will be a true celebration of everything we love about the Pacific Northwest—nature, adventure, good food, fire and community.
There will be daily excursions exploring the beauty of the area and afternoons will be spent around the fire, mastering the art of open fire cooking, making food and new friends. We'll enjoy our farm-to-fire feast al fresco under a canopy of stars before tucking into one of the charming cabins for a peaceful night's sleep.
If this sounds like your kind of getaway, you're our people! Find out how you can join us for this unforgettable experience at the link below.
ANNIVERSARY SALE – BOOK TODAY FOR 10% OFF!
Today marks Tournant's 6th Anniversary. It's been an incredible journey filled with joy, heartbreak, growth, inspiration, learning, and so much food and fire. Thank you for being along for the ride! In honor of this milestone, please use the code ANNIVERSARYLOVE at check out for 10% off the booking price for this retreat—today only!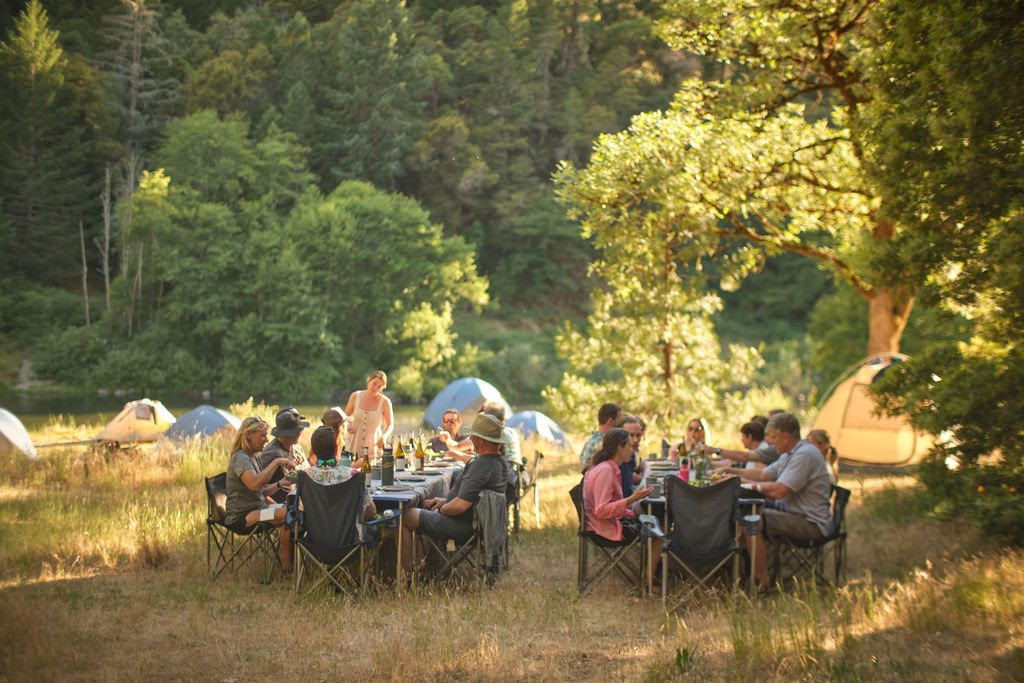 Rogue River Rafting Trip
June 2-5, 2022
We're thrilled to be partnering up again with Serenade and Northwest Rafting Company for a spectacular four-day trip down the Wild and Scenic Rogue River where guests will raft by day and gather for music and feasts around the fire at night.
The wild beauty of this famous section of the Rogue coupled with intimate starlit performances by Jenner Fox and Austin Quattlebaum and farm-to-fire feasts from the Tournant team make this a trip of a lifetime for lovers of food, music and adventure.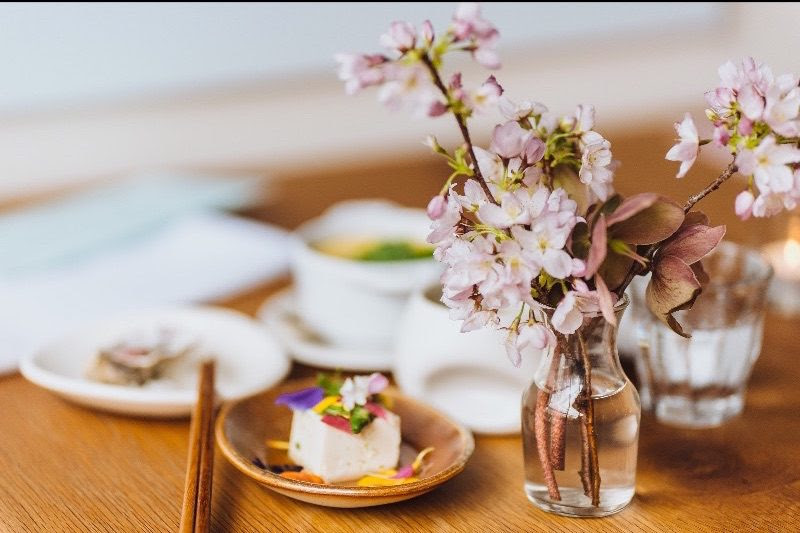 AN OPEN FIRE RECIPE FOR SPRING
Cast Iron Herb Frittata with Spring Vegetables
By Tournant
Serves 4-6
Loaded with herbs and topped with a crown of verdant spring vegetables, this fire-baked frittata celebrates the freshness of the season. Make it extra decadent by adding a melty wedge of triple cream cheese and salty ribbons of prosciutto, or skip these flavor bombs for a lighter, brighter dish.
INGREDIENTS
8 eggs
½ cup heavy cream
½ cup finely grated parmesan cheese
1 cup finely chopped soft herbs (such as chives, dill, parsley, tarragon and mint, plus more for garnish)
½ cup chopped green garlic or scallions, both white and green portions
1 cup asparagus, cut into 1 inch pieces
½ cup sugar snap peas, cut on the diagonal into ½ inch pieces
½ cup blanched fiddlehead ferns or English peas
Splash of white wine
Wedge of your favorite triple creme cheese
4 paper thin slices of prosciutto
Sea salt and flaky salt
Ghee or olive oil, for cooking
Garnishes: soft herbs, pea shoots, fresh lemon zest, extra virgin olive oil
BE PREPARED (ESPECIALLY IF COOKING IN THE WILD)
The Day Before:
-Shop for all ingredients
-If desired, prep herbs and vegetables
The Day Of:
-Whisk eggs in a bowl with cream and cheese, season with salt and transfer to a mason jar with lid
-Transfer ingredients into a cooler
-Gather everything needed to start and maintain a fire safely, such as: newspaper or fatwood, matches/lighter, kindling, dry firewood, a shovel, long-handled tongs for moving burning logs and embers, sturdy gloves, fire-extinguisher or water for safety and putting out embers at the end of the day
-Cooking equipment: cast iron 4 quart Dutch oven with lid, cast iron skillet for sautéing vegetables, wooden spoon or spatula, cutting board and sharp knife (if prepping vegetables and herbs onsite), microplane for zesting lemon, a selection of bowls, trays and spoons for prepping and cooking purposes, plates, napkins and utensils for eating
METHOD
Build a good fire with dry wood and allow to burn down to hot coals.
Heat a cast iron skillet over medium heat and add a tablespoon of ghee or oil. Add green garlic or scallions and sauté a minute or two until softened and fragrant. Add asparagus and sugar snaps and sauté until tender/crisp, then add fiddleheads or peas and a splash of white wine. Season with salt, allow wine to simmer away and then remove from heat and reserve.
Pre-heat Dutch oven in the coals to medium heat.
Add chopped herbs to mason jar of egg mixture and give a good shake to distribute.
Add a tablespoon of ghee or oil to heated Dutch oven and swirl to coat pan. Add egg mixture Dutch oven (eggs will sizzle) and cook until edges begin to set, about 3-5 minutes.
Move Dutch oven off coals and, using a shovel, carefully pile hot coals on top of the lid. This creates top-down heat which simulates cooking in an oven. Cook for about 5-7 minutes, then carefully remove coals and lift lid with tongs or heat proof gloves. The frittata should be cooked through (a tip of a knife will come out clean) and beginning to puff. If it needs more time, replace lid and top with more coals until cooked through.
When frittata is just cooked through, top with wedge of cheese and ribbons of prosciutto (if using), then return lid to Dutch oven, carefully top with coals and cook for another minute or so to allow cheese to begin melting.
Meanwhile, heat up reserved vegetables in the cast iron pan.
Remove coals and lid from Dutch oven and spoon vegetables on top, allowing the cheese and proscuitto to peek through.
Garnish with flaky salt, soft herbs, pea shoots and fresh lemon zest. Drizzle with extra virgin olive oil and serve.
KITCHEN NOTES
We used Delice de Bourgogne, but other triple creme cheeses (such as Brillat Savarin, Saint Andre or Fromager D'Affinois) would be equally delicious. You could also substitute with ricotta, chevre or creme fraiche, scooped on at the last minute before serving.
Questions?

We're here to help. Simply reply to this email and we'll be in touch!
Copyright (C) 2022 Tournant. All rights reserved.
Our mailing address is:
Tournant
301 Main Street
Dayton, OR 97114