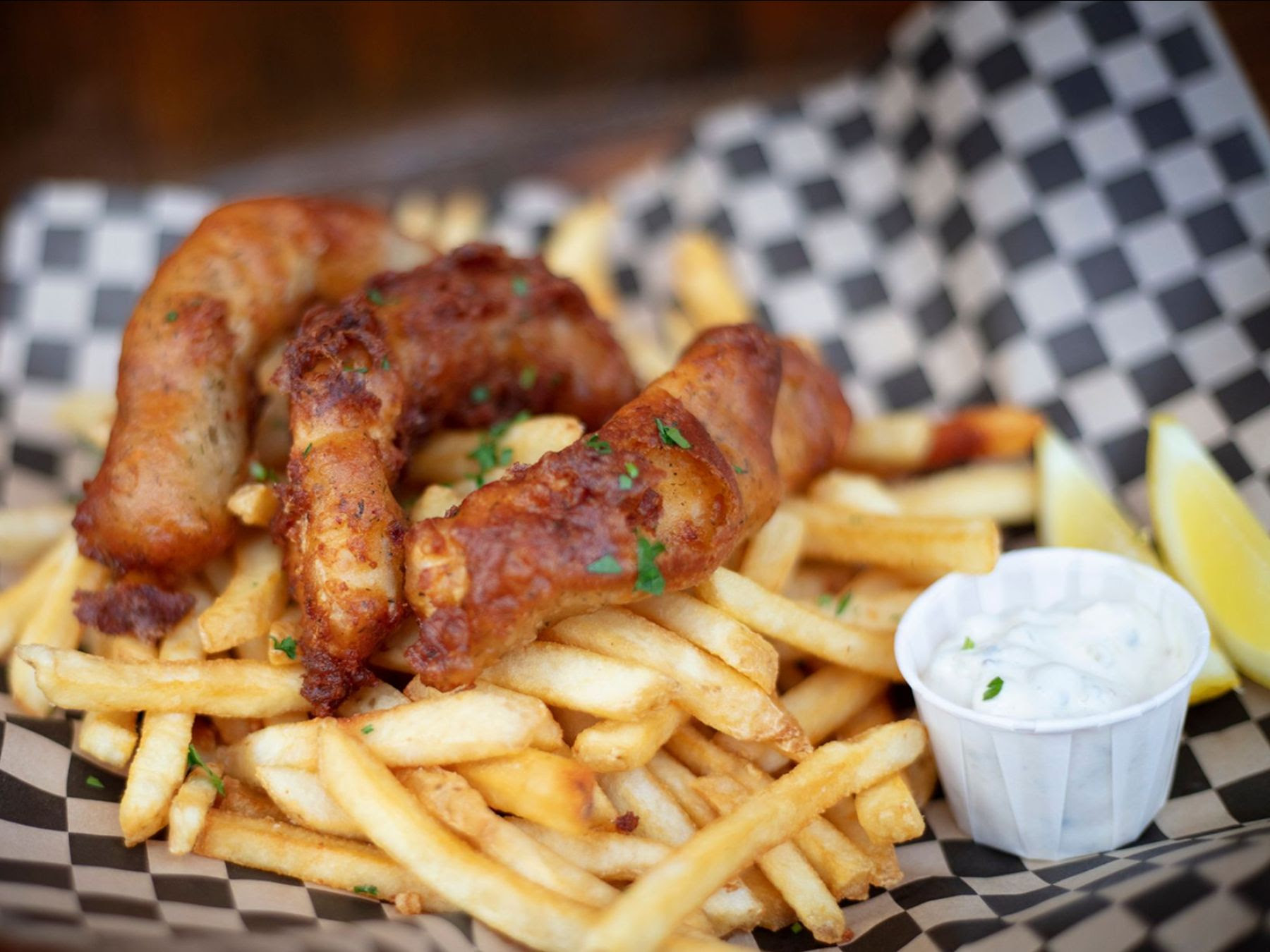 On a sunny Portland day, it's great to take your time for lunch or dinner from our grill. Of course, you can always take an order of fish-and-chips to go, but it's so nice to spend a little more time to enjoy a grill favorite on one of our patios, maybe paired with a cool beverage.

Four Elephants locations have grills, including:
We love tomatoes. Juicy, flavorful, colorful tomatoes. But we have not been able to source fantastic tomatoes lately. They haven't been adding anything to our burgers but sogginess.

Starting Monday, June 7th all of our burgers will come without sliced tomatoes. Still want tomatoes on your burger? Just ask us to add some when you place your order!
Our bestselling item from the grill menu? Grilled mahi-mahi fish tacos!
Fresh-baked sesame seed buns make a big difference. We make them every day in our bakery.
Crispy battered chicken fingers served with fries with TWO homemade dipping sauces: chipotle BBQ and garlic ranch dip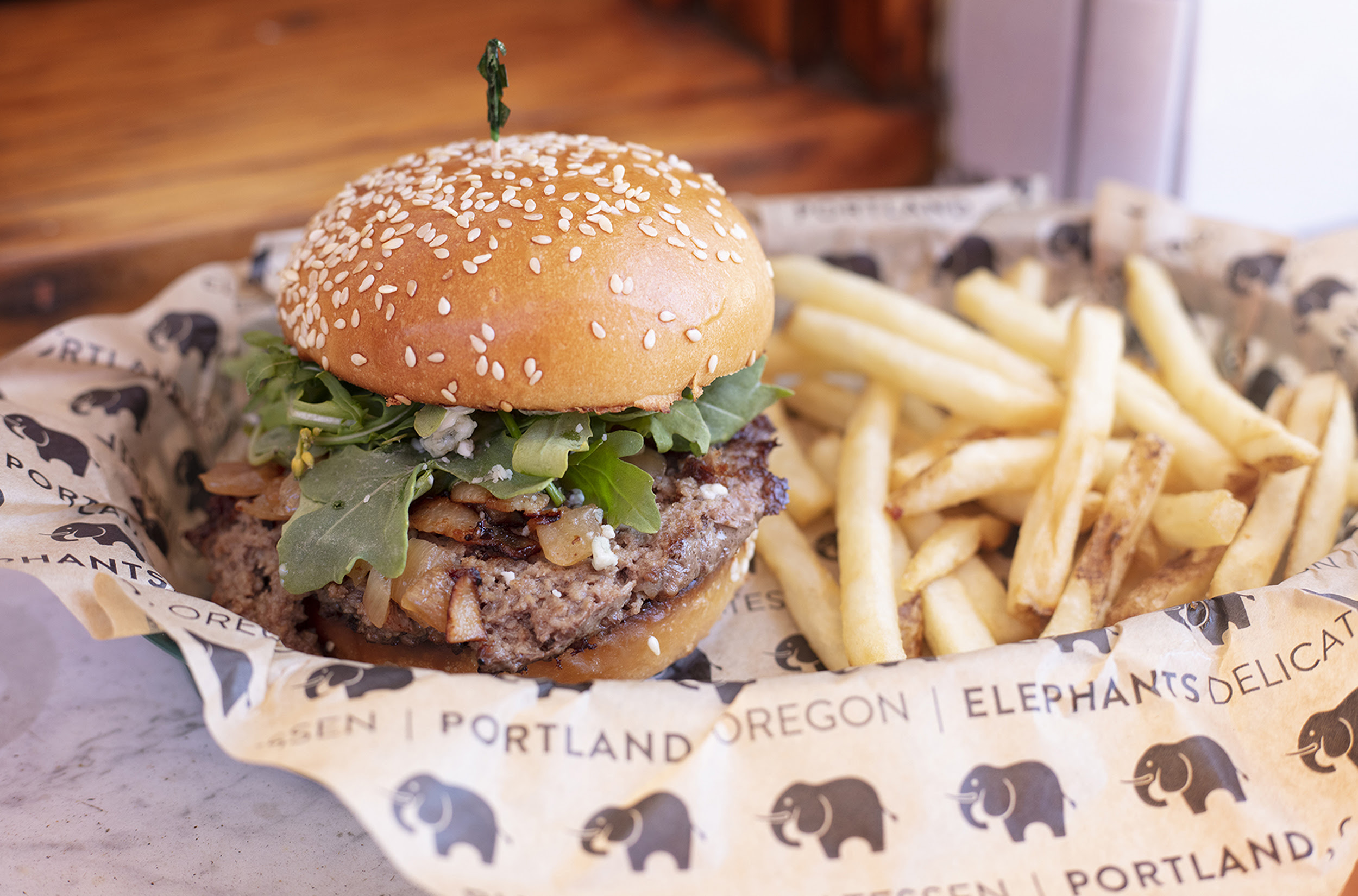 Craving a fancier burger? Try our bistro burger with Angus beef, bacon-onion compote, blue cheese, and arugula on our homemade sesame seed bun.
Copyright © MMXVII Elephants Delicatessen, All rights reserved.