Tastebud stands in strong support of the Protesters demanding an end to police brutality.  We will continue to be allies in the community to support positive change.
With the support of our loyal customers last week we were able to raise 2K for donations.
This week will be donating a portion of our sales to: Equitable Giving Circle – A community that purchases produce from BIPOC (Black, Indigenous, and People of Color) farming community as a CSA, and then donates those produce boxes to BIPOC families experiencing food insecurity.
RESPECT. 
LOVE ONE ANOTHER.
END POLICE BRUTALITY. 
END RACISM.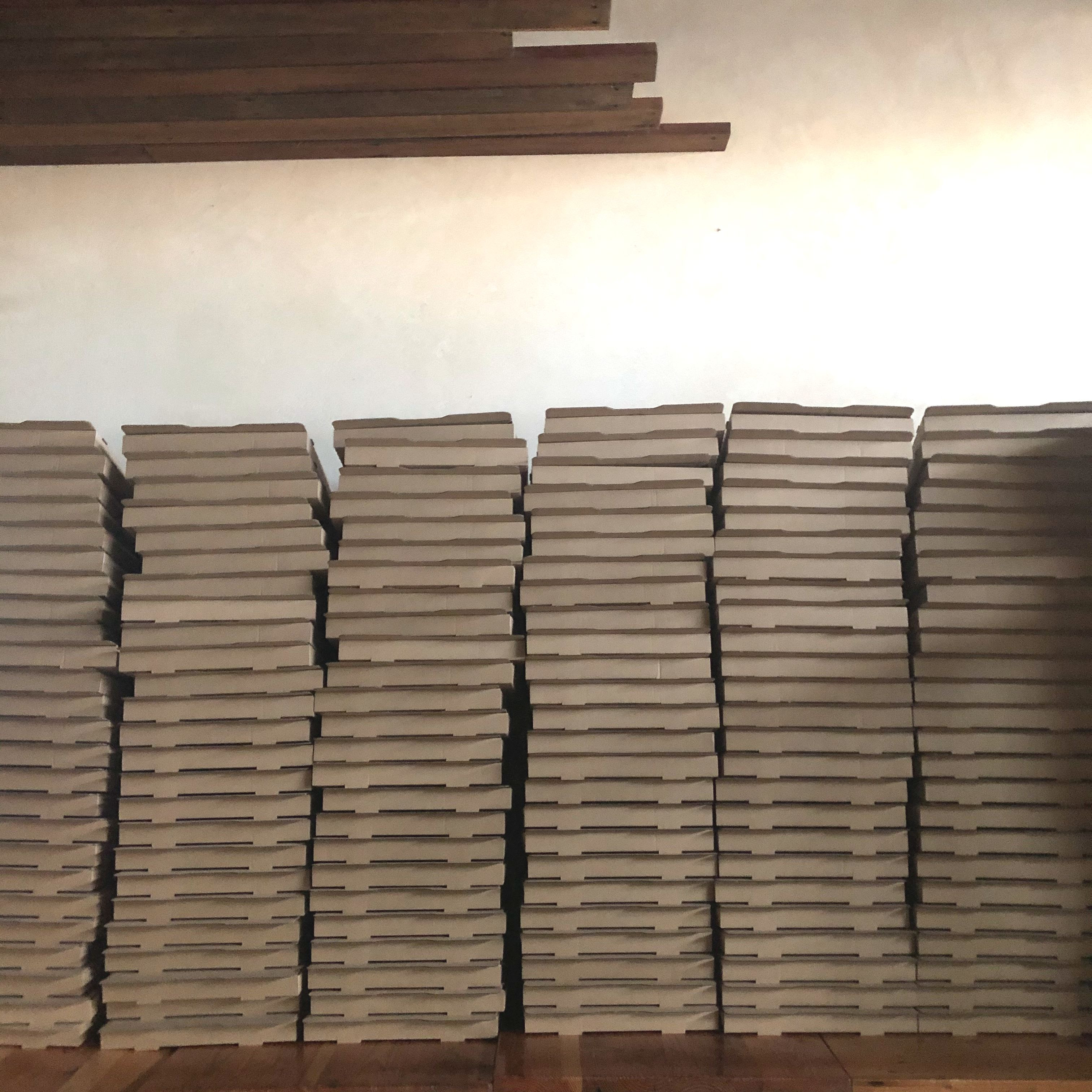 Details:
ORDER NOW! On Web site!
Now offering Baird Family Farm Cherries!
We cannot accommodate build your own pizzas at this time.
Whole pizzas only, no half-n-half's
Orders are first come first serve and will be closed when sold out
Pre-ordered, pre-paid, zero contact pickup only
All payments will be made prior to pick up in order to avoid any contact
Pizzas will be served hot and ready to eat, pre-cut and orders will be pre-boxed
Gratuity is not necessary, but if you are so include you can find the option at the very bottom of order form
Much love,
Mark and crew
Tastebud
week of 6.11.2020
SPRING PIZZAS
Herbivore – pesto, zucchini, spring onion, mama lils, ricotta, mozzarella – 26
Carnivore – pork sausage, red spinach, green garlic, tomato, mozzarella, provolone – 28
Vegan – pesto, red spinach, zucchini, olives, spring onions, cashew cheese – 27
Classic – tomato sauce, mozzarella – 17
Margarita – tomato sauce, fresh mozzarella, basil – 21
Pepp – pepperoni, tomato sauce, mozzarella – 21
Sausage – pork sausage, tomato sauce, mozzarella – 21
Arugula – top your pizza with fresh Groundwork Farms arugula – 4 for 4 oz
SALADS
Kale Caesar – lacinato kale, breadcrumbs, parmesan garlic anchovy aioli* – 14
Spring Greens – mixed greens, strawberries, spring veggies, hazelnuts, goat cheese, mustard vinaigrette – 14
Farmers Market Salad – chickpeas, wheat berries, roasted market veggies, vegan pesto, tahini sauce – 12
Extras:
Baird Farm Cherries – Brooks – 9 per pound
BOTTLED WINE
bubbles
2016 Cava Avinyó Reserva Brut, SP – 20
2017 Grochau Cellars Joyride, Sparkling Rosé of Pinot Noir, OR – 18
rosé
2018 Paul Sapin, Pool Toy Rosé, FR – 12
2017 Clos Cibonne Tibouren Rosé, Tradition, Cotes de Provence, FR – 30
2019 Teutonic Wine Co., Laurel Vineyard Rosé, OR – 22
2018 JP Cellars Vitae Springs Vineyard Rosé, OR – 16
white
2018 Alpha Zeta, Soave, IT – 15
2018 Vorspannhof Mayr, Gruner Veltliner 1L, AT – 17
2018 Jezebel, Chardonnay.OR – 15
2017 Brickhouse Chardonnay, Ribbon Ridge, OR – 23
2017 Jezebel, "Kick Ass White", OR – 13
2019 Cameron, Giovanni Pinot Blanc, OR –
red
2018 Il Faggio, Montepulciano D'Abruzzo, IT – 18
2016 Fuso, Barbera, IT – 15
2016 Tenuta di Arenco, Chianti Classico, IT – 18
2018 Hornillos Ballesteros, Mibal Tinto, Tempranillo, SP – 17
2018 MDZ Malbec, AR – 11
2016 Upper Five Vineyards, Syrah, OR – 30
2018 Grochau Cellars, Commuter Cuvee Pinot Noir, OR – 19
Wine available in limited supply
**Inquire about wine discounts when
buying a large quantity
Orders are first come first serve and will be closed when sold out.
Pre-ordered, pre-paid, zero contact pickup only.
+pesto is dairy and nut free
*Eating raw or under cooked food may increase your risk for food borne illness
thank you!
7783 SW Capitol Hwy. Portland, OR 97219
503.245.4573