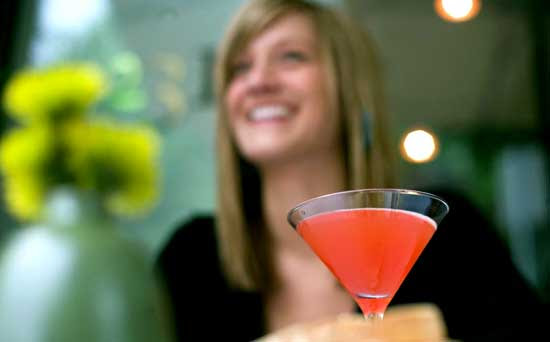 Livin' Easy
Summer is a time for fresh-squeezed cocktails, juicy grilled steaks, and ice-cold beer. Luckily, 23Hoyt is your summer oasis for all of it! The neighborhood is bustling with summer fun and our patio is the best place to watch the passing parade. Featuring our NEW and expanded Happy Hour, Dinner, and Cocktail menus, let 23Hoyt be your summertime destination!
Debuting all summer long are our signature frozen cocktail specials. We put the 23Hoyt spin on all your favorites, from Margaritas to Frosé, and Greyhounds to Caipirinhas. This week's frozen treat is our famed Mango Margarita, featuring smooth Herradura Tequila, lime juice and all natural Mary's Margarita Blend.
Sink your teeth into a perfectly grilled, juicy steak this week as we continue to roll out our NEW and EXPANDED summer steaks list. Marbled Ribeye, tender Filet and a mouthwatering culotte are just a few cuts from the list. Enjoy with your choice of side dish, red wine reduction, and our lengthy "add-on" list to satisfy any craving!
SUNDAY, July 21st is 23Hoyt's monthly DRAG BRUNCH! Featuring the talented Bolivia Carmichaels, with special guests Isaiah Esquire, Angelica D'Vil, Miss Gay Pride 2019 Dixie Swallows Shade, and Honey Bea Hart. Have you made your reservation yet? Tables are limited but Mimosas are not. Book a table with friends NOW as the show packs the house. Doors are at 10:00am, and the first show starts at 10:30.
Copyright © 2019, 23Hoyt Restaurant, All rights reserved.
Our address is:
529 NW 23rd Avenue
Portland, Oregon 97210
phone: 503-445-7400
www.23hoyt.com