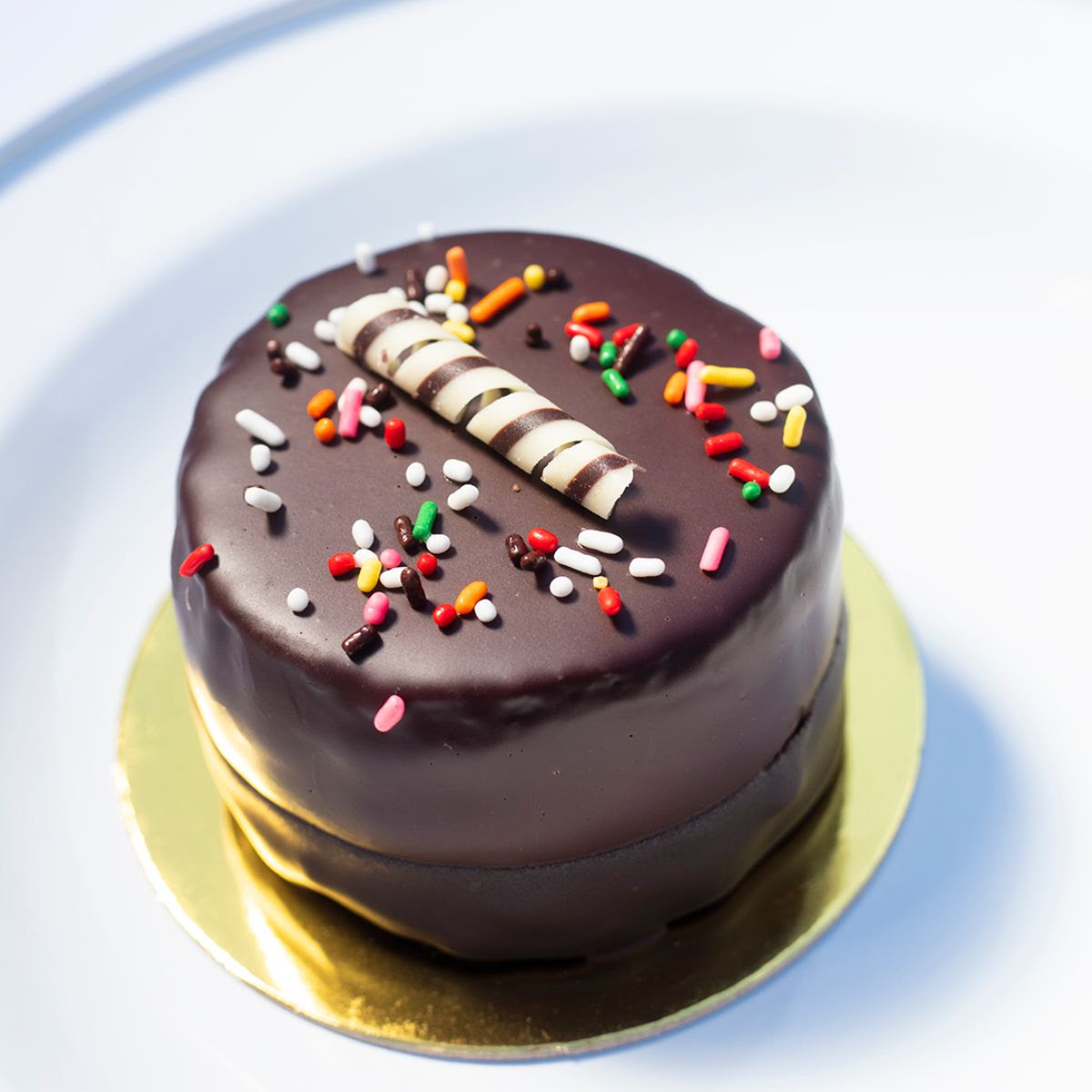 We're sending out this annual reminder earlier than usual this year but….YOU CAN FREEZE OUR HOMEMADE DING DONG CAKES! You'll thank us this weekend when it's blazing hot out, and you have frosty baby cakes in the freezer.

Find Ding Dongs at all Elephants locations.
Picture yourself enjoying beers, burgers, and an excellent view of Mt. Hood from our patio at the foot of the Tilikum bridge. We're reopening our Flying Elephants at South Waterfront location on Thursday, July 1st!
Our opening hours will be 10am-3pm, Monday-Friday. We'll also be open for our opening weekend (July 2nd-4th!).
It's been sixteen months since we've opened this location to the public. We can't wait to catch up with old friends and make new ones. 
It's milkshake season! Slide into a seat at our dessert counter at NW 22nd for treats like cones, shakes, and floats.
Our strawberry basil milkshake starts with Tillamook's strawberry ice cream. We add our own homemade strawberry jam. Then we add milk, but we also add crème fraiche. And for the finale: fresh basil. Blend, baby, blend.
The deli case at our NW 22nd store has dozens of pre-made delicacies, including grilled meats, classic picnic sides, and cold vegetable and pasta salads.
Copyright © MMXVII Elephants Delicatessen, All rights reserved.
Receive $10 for every $100 you spend–plus free gifts and other special offers with our rewards program!