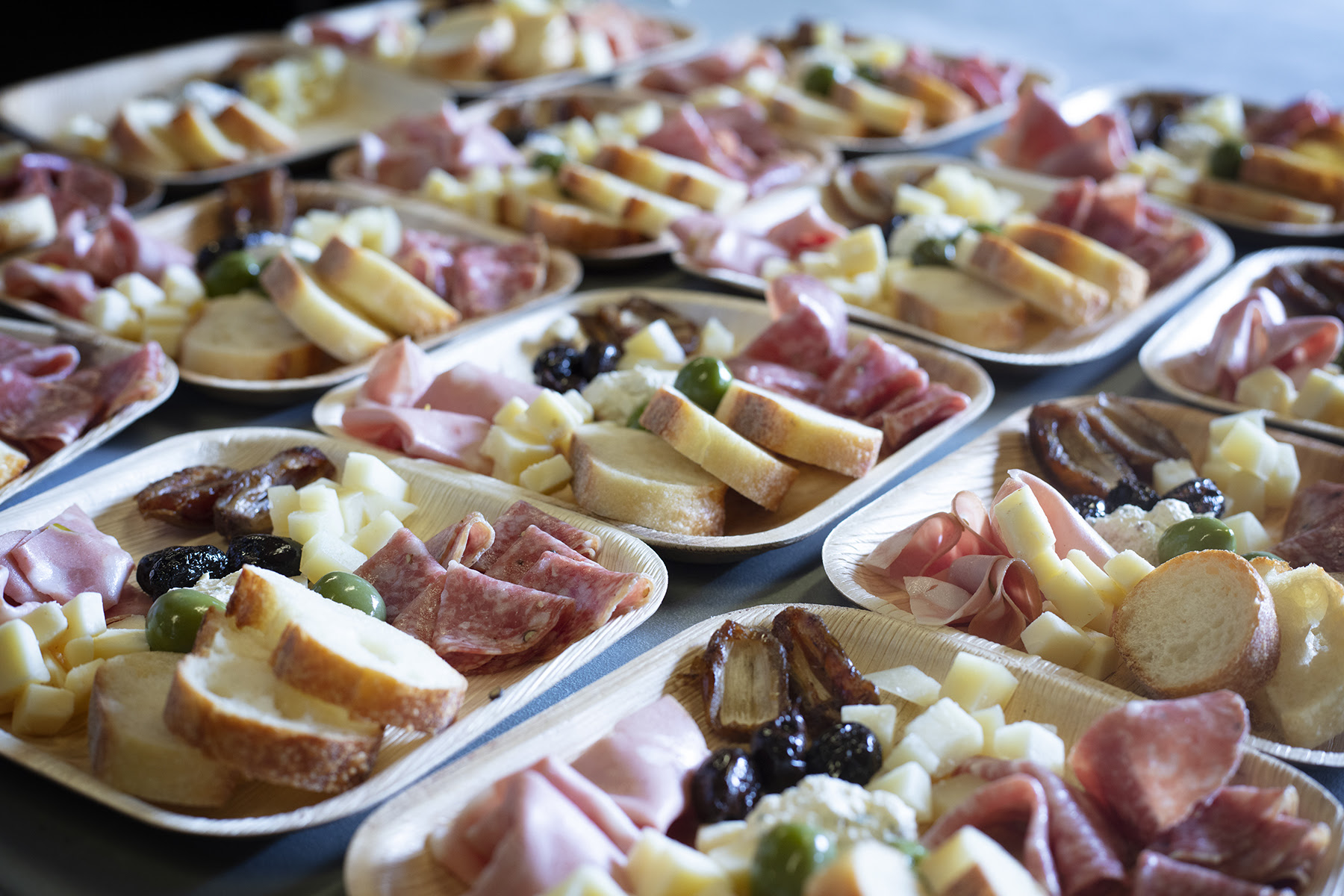 We're so ready to say goodbye to 2020, and we're looking forward to celebrating the new year at home, with mini charcuterie and cheese trays in hand. You still have time to place a New Yew Year's Eve order from our online menu. 
English cucumber topped with a mix of goat cheese, cream cheese, garlic, chives, and pistachios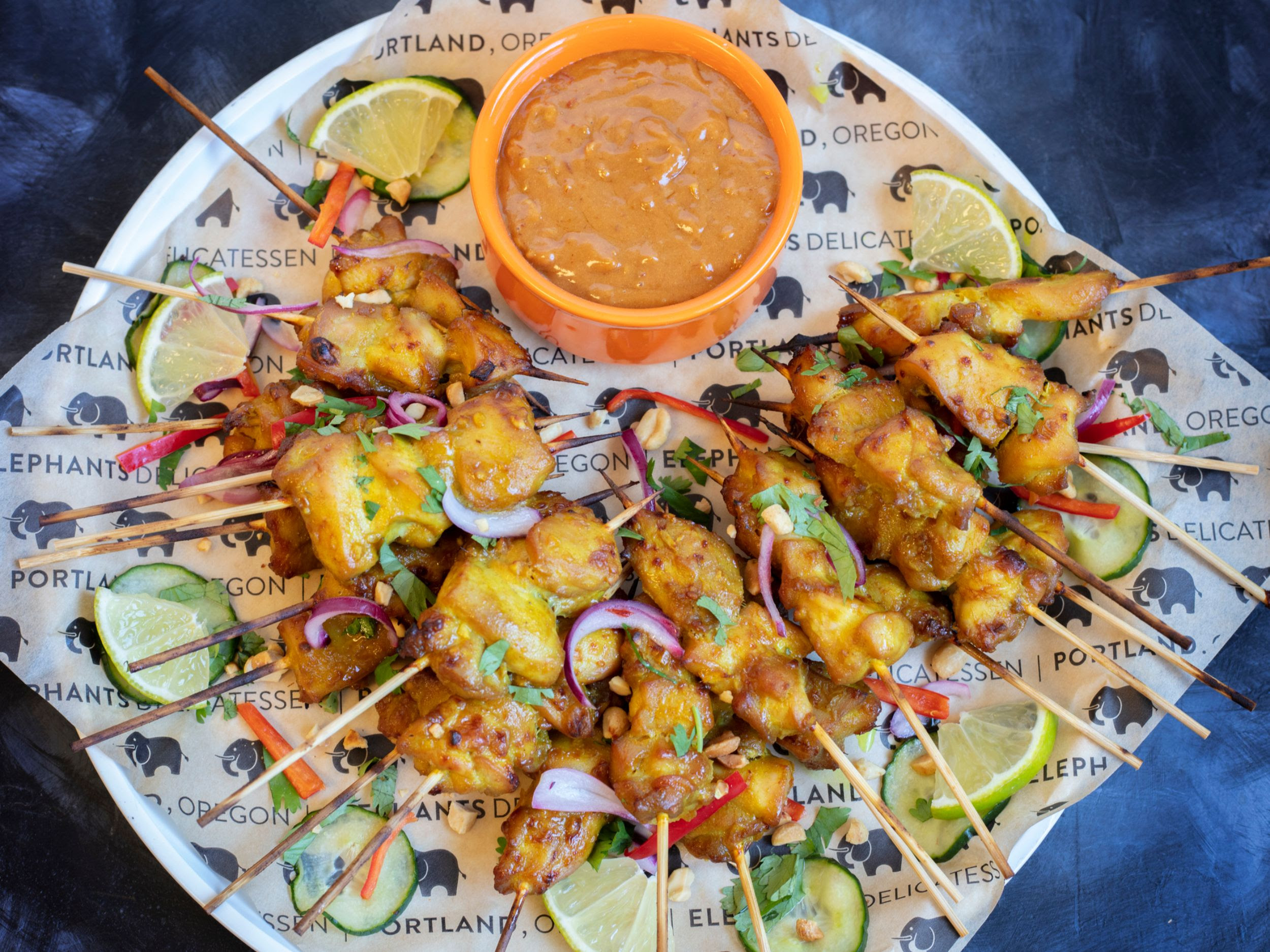 Skewers of boneless chicken thighs marinated in spiced coconut milk; served with our peanut dipping sauce – for a group (tray serves 6) or for an individual
Our delivery/pickup menu also includes wine, beer, bubbles, and cider for your party.
Hummus, sautéed dates with sea salt, goat cheese & mascarpone spread, carrots, cucumbers, Castelvetrano olives, oil cured olives, and seasoned pita chips
We're open at Elephants on NW22nd until 6:00pm on New Year's Eve. Stop in for everything you need for your at-home celebration (bubbles, wine, caviar, charcuterie, deli case specials, and all the snacks). Our cheese case is a must-visit! We have cheese from all over the world, including an incredible selection of Oregon cheese.
5

 ways to enjoy caviar

We are proud to offer Tsar Nicoulai caviar–a sustainably cultivated world-renowned caviar from California. (You'll find it among the delicacies at NW 22nd.)

Don't forget to grab the traditional blini, a puffy cocktail pancake, topped with crème fraîche. And don't forget the bubbles! Indulging with caviar wouldn't be complete without a bottle of bubbly from our wine wall.
Copyright © MMXVII Elephants Delicatessen, All rights reserved.