Enrollment for Summer CSA Membership Is Now Open!
Weekly farm-direct fresh veggies are available by subscription. We will be accepting enrollments for the Summer quarter.
For pick up each Wednesday or Saturday billed quarterly, our Farm Direct Subscription will offer the same sized veggie ($45) and mini-veggie ($30) bags we've been curating this past year, complete with Katy's notes about what's included, and suggestions for what to do with each item. Summer quarterly subscription will run for 13 weeks; June 1st – September 3rd
Sunday Tastings with Zoe
11am to 2pm
A chance to try before you buy
Sample the featured wines for the week,
and if you like them, take some home!
Wines will be offered by the bottle, half-case, and full case 
This week, Zoë wraps up her exploration of the Loire Valley, with two fantastic Muscadets 
Each week, Coquine Market's rising-wine-star Zoë Clevinger will offer curated selections of a few featured wines. Come taste, learn why we're so excited about these particular bottles, and buy some fun, delicious wine to enjoy at home.  
Complimentary tasting to all interested adults aged 21+
Coquine Market 
Daily
9:30 am – 2:30 pm
---
---
Market Highlights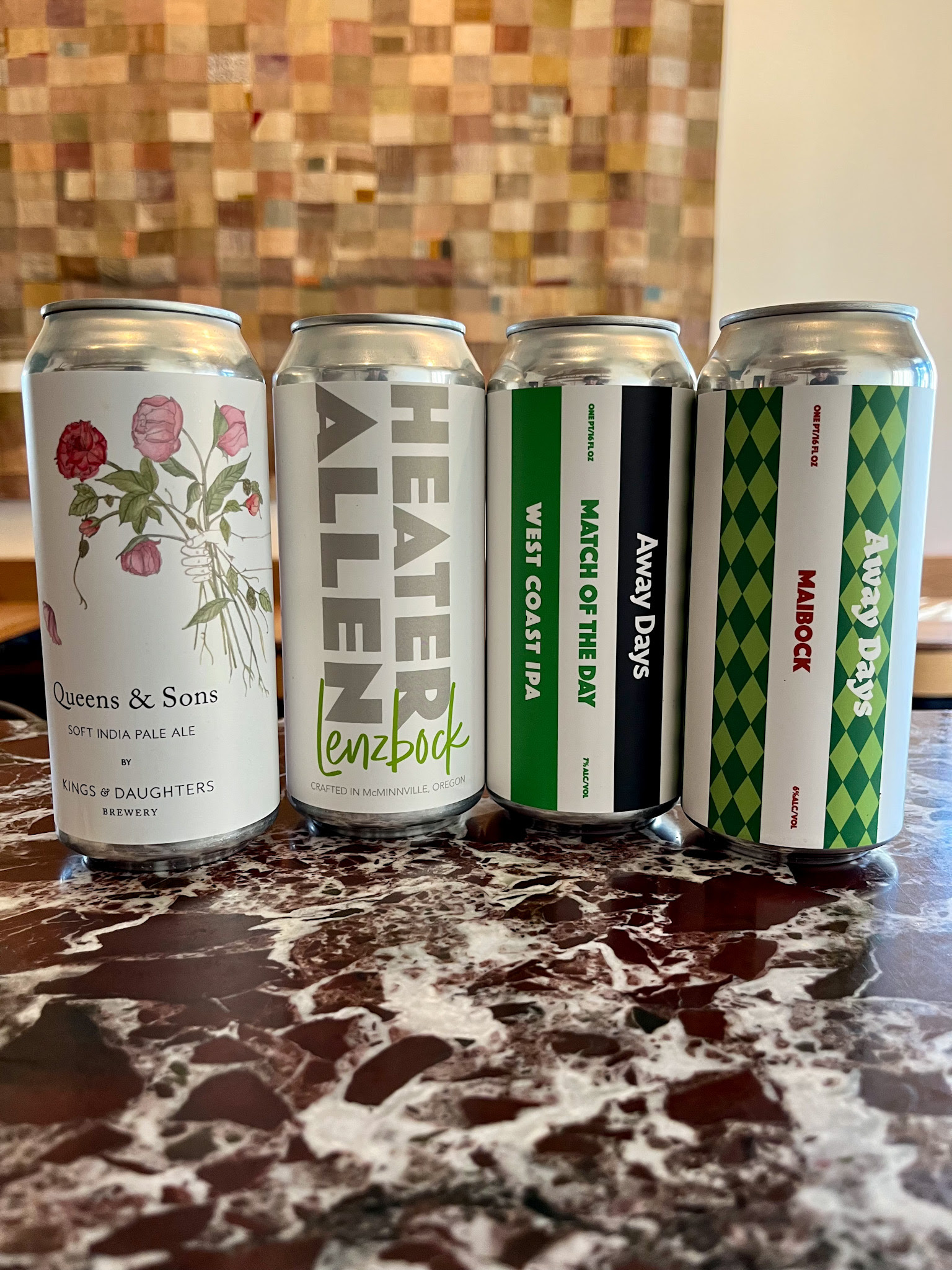 New Beer Arrivals
–Kings & Daughters Soft IPA Crushable, full of flavor and perfect for the spring
–Heater Allen Lenzbock is medium in color and has rich, nutty aromas with floral, malty flavors 
–Away Days West Coast IPA aroma of ripe pineapple, piney hops, overripe peaches, and mango. The finish is dry and bitter, like an IPA should be
–Away Days Maibock A pale and vibrant German lager, brewed for the coming of spring.

No Tox Life
We are excited to have a plastic free option that we enjoy using in our own homes.
The DISH BLOCK® concentrated dishwashing soap is a cleaning powerhouse with a rich, sudsy lather. Cuts stubborn grime and grease on dishes, pots and pans. With added aloe vera to be gentle on your hands. Free of dyes and fragrance.
You have the option to try out the smaller size and if you fall in love with this option we have the larger block when you ready for another stock up
"Oyster Hour" in the Market
Will be closed for this week, Thursday April 28th through Saturday April 30th
We will return with regular hours next week!
May 5th-7th
********
A special event series offered each Thursday, Friday, and Saturday
5pm-8pm
No reservations
Seating and standing room are offered on a first to come, first-served basis
Proof of Covid-19 vaccination is required
of all guests joining us for this indoor service
---
---
---
---
Dinner at Coquine
Full service, in-person dining for parties up to four diners
Wednesday through Saturday
select your menu option
*four-course chef's choice menu*
*seven-course tasting menu*
Book here via Tock
A 20% Service Fee will be added to your bill, to be divided among all front of house and back of house employees working in support of your experience.
*Mask wearing is optional, however, we are still require all guests to show proof of Covid-19 vaccination prior to entering the dining room.
We look forward to serving you