---
To Our Market Community,
We don't know about anyone else but we find it irritating to see signs for Back-To-School supplies in stores in mid-July. Summer is just now getting into full swing and we want to enjoy it as long as we can. We are not thinking about pencils and notebooks because we are dreaming about sweet corn and peaches.
Here in the BFM, July means a transition from early season fruits such as strawberries and cherries to more stonefruit, a wider variety of berries and of course, melons. We are excited to tell you that Hermiston Melons will start the market this week with cantaloupe and their first picking of their famous watermelons.
Our berry growers continue to provide us with an amazing array of berry varieties despite huge crop losses from the heat wave earlier in the month. Now is the time to put up some boysenberry jam, bake the NYT Cooking recipe for Blueberry-Cinnamon Coffee Cake, or whip up Martha Stewart's easy and quick Tangy Raspberry Fool.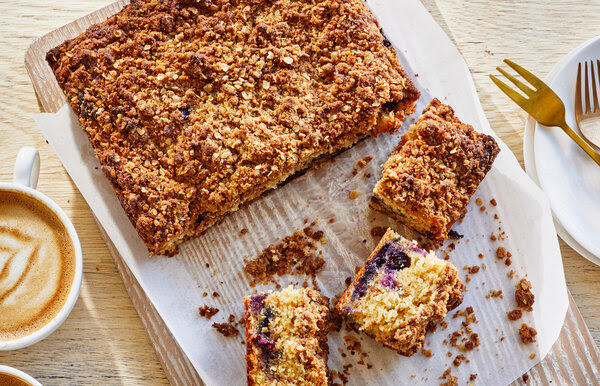 Kiyokawa Family Orchards joined us last week with a wide selection of cherries and they wanted us to let you know that they will have sour pie cherries this week and possibly next week. Sour pie cherry availability is always limited so do not put off stocking up if you are a fan. This Saturday may be the only time we see them in the market.
Sour cherries, also known as Montmorency cherries, freeze beautifully but you will want to pit them first. This can easily be done using the "old paper clip trick" as explained  by  Domenica Marchetti for NPR.  "Unbend a clean paper clip to a long S-shaped wire with two curved ends. Gently push the smaller curved end into the cherry through the stem end until you reach the pit; then scoop it out. It's that easy."  If you are excited about using your newly pitted cherries right away you might want to try her recipe for Sour Cherry-Mascarpone Pound Cake.
As we inch closer to August we will see a greater selection of warm-season crops appearing in farmers' stalls — tomatoes, peppers, green beans and of course the corn we were dreaming about previously. Winters Farms has had an abundance of sweet corn, both yellow and white, in their stall as well as green beans and yellow wax beans.
The Romano beans, sometimes known as Italian Flat beans, at Riverland Family Farms have been a favorite at Market Master Ginger Rapport's house these last few weeks. These sturdy beans are often used in recipes where a longer cooking time brings out the waxy, tender quality of the bean as in the case of this recipe for Romano Beans with Tomatoes from Williams Sonoma.
Enjoy your summer as long as you can and forget about those school supplies for a while longer.
Warm Regards,
The Beaverton Farmers Market
---
We will see you this Saturday at the Market, from 9:00AM – 1:30 PM
---
Welcome These New Vendors!
Despite being in the full swing of the summer market season we are welcoming new vendors to BFM and we're not mad about it. The pandemic has brought challenges and heartache, and yet we are seeing new entrepreneurs coming to us everyday with businesses they started during this time. Through job or income loss, pivoting from corporate America, or fresh college graduates, we've heard many inspiring stories of folks exploring ideas and dreams, or taking the lemons they've been dealt and turning them into lemonade stands. We are so excited to share these new businesses with you and hope you will support them in their new entrepreneurship journeys.
Starting for the first time with us this week is Golden Drops with their Turmeric Paste inspired by Ayurvedic medicine and can be used to make Golden Milk, Golden Milk Lattes, Golden Tea, or even in baked goods or your morning bowl of oatmeal. Golden Drops opened for business in November of 2020 by Maja Birdwell and Travis Hennon in Portland, Oregon. Their Turmeric Paste started as an experiment a few years ago when Maja became interested in anti-inflammatory foods and how they can help with mental health. Maja and Travis hope to share their love of turmeric by offering a simple, convenient, and delicious way to transform your morning beverage into a happy and healthy ritual. Their mission is to make anti-inflammatory foods convenient and delicious!
Kalo Kitchen is a Filipino Hawaiian fusion inspired booth. The concept stemming from humble beginnings on the Big Island of Hawaii. The founder of Kalo Kitchen, Jasmine, grew up in a Filipino household and worked at her grandparents Hawaiian and Filipino restaurant from the age of 7. During the past year, she decided to start Kalo Kitchen to share her "plate lunch" inspired dishes that she remembers having as a young girl. Some of her most popular dishes include the Kalo Kitchen deep fried musubi, Hamakua Kalbi Ribs, and also the Pele's spicy salmon Poke.
" I am so excited for the future of Kalo Kitchen and I am glad to have the opportunity to narrate a story of the history and culture through food.   Growing up in such a big family, many of these dishes were shared at potlucks, during bbqs, and even beach days. Now they can be shared with you. Sincerest Aloha." — Jasmine
Oaties Oatmeal revamps the classic oatmeal breakfast by offering made-to-order bowls of oatmeal with creative flavor profiles. Started by Josh Butorac, a recent graduate of Gonzaga University, Oaties Oatmeal believes in putting our planet and people before profit. Oaties Oatmeal highlights quality ingredients from local farms and businesses with the goal of creating a mutually beneficial ecosystem within our community. Check out this article to learn about how Oaties Oatmeal began!
---
Market Sprout Kids Club is learning about Photosynthesis this week! Bring your little sprout by to pick up a chlorophyll rubbing kit to make a beautiful tree painted with leaves! Test out what leaf makes the most vibrant color and why that is.
Copyright © 2021 Beaverton Farmers Market, All rights reserved.
Our mailing address is:
Beaverton Farmers Market
PO Box 4
Beaverton, OR 97075