Eat Well, Be Safe
Rubinette Produce is a store with a mission: connect Portlanders to the best fruits and vegetables we can find and to the small farms we love. But we can't fulfill our mission if we don't keep you safe. That's why we – along with our partners at Providore Fine Foods – have chosen to limit store capacity, institute new hours, and develop new ways of getting you the fresh fruits and local vegetables you need.
To keep you safe and well fed, we now offer next-day contactless delivery with our partners at Providore as well as curbside pickup with both our signature Discovery Box and custom orders.
What's in season? Our current stock list is now online, and we regularly update our instagram to reflect as much as we can what you will find in-store.
And now is the best time to try something new! Spring is a fast-moving season for local farmers and foragers – this week's raabs will be asparagus by the next, mizunas will make way for fava greens, green strawberries will turn red (hooray!) – and by seeking out something new-to-you, you can make sure our farmers stay in business through this challenging time.
Not sure what to cook? We are thrilled to be partnering with Cook With What You Have, a local resource for recipes, cooking advice and tips on making the most with what's in your pantry – because we all need those right now!
Providore Fine Foods is now open Wednesday-Monday (closed Tuesdays), 10 am- 6pm.
Discovery boxes are available for curbside pickup 7 days a week.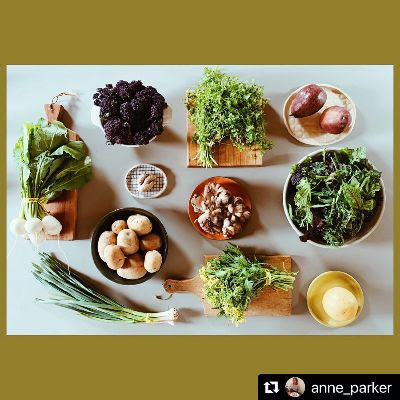 We have been so happy to see all the different ways people are cooking with our Discovery Box! Every box is designed for flexible cooking, with enough to last, including: Greens for salads and for cooking, vegetables for fast cooking and slow, seasonal alliums, for making things delicious, a fruit or two, with a focus on unique varietals, and herbs. We even take requests! Order online for curbside pickup, 7 days a week, or add a box to your Providore delivery.
Katherine Deumling's 
Cook With What You Have
 is the perfect resource for our times. Quick salads, spring soups and risotto, or frittatas for all those greens? Fried rice or Thai curries? 
Cook With What You Have
 will help you make the most of your produce and pantry staples with delicious recipes and tips. 
Enter code "rubinette" for a 20% discount on the sites extensive collection of flexible, seasonal recipes and tips.
The morels have landed! And if you've never cooked them at home, now is the time. Oregon's foragers make most of their income in early spring – right now! – when fiddlehead ferns emerge, the morels pop up and the wild onions bloom by our mountain springs. These are the ingredients that make restaurant cooking shine. So be the restaurant you miss, and keep our foragers going, by cooking wild this week!
We'll be updating our Instagram feed regularly with recipe ideas and all of the best local and farm direct produce – please follow us!