Bûche de Noël and our new 
Winter Wonderland
(shown here) are now available for special order. This French gentleman's home consists of vanilla bean mousse, chocolate peppermint cream and a gingerbread cake. Want the recipe? Pick up a copy of 
Petite Patisserie
! Individual ones also available daily in the 
Pix-O-Matic
.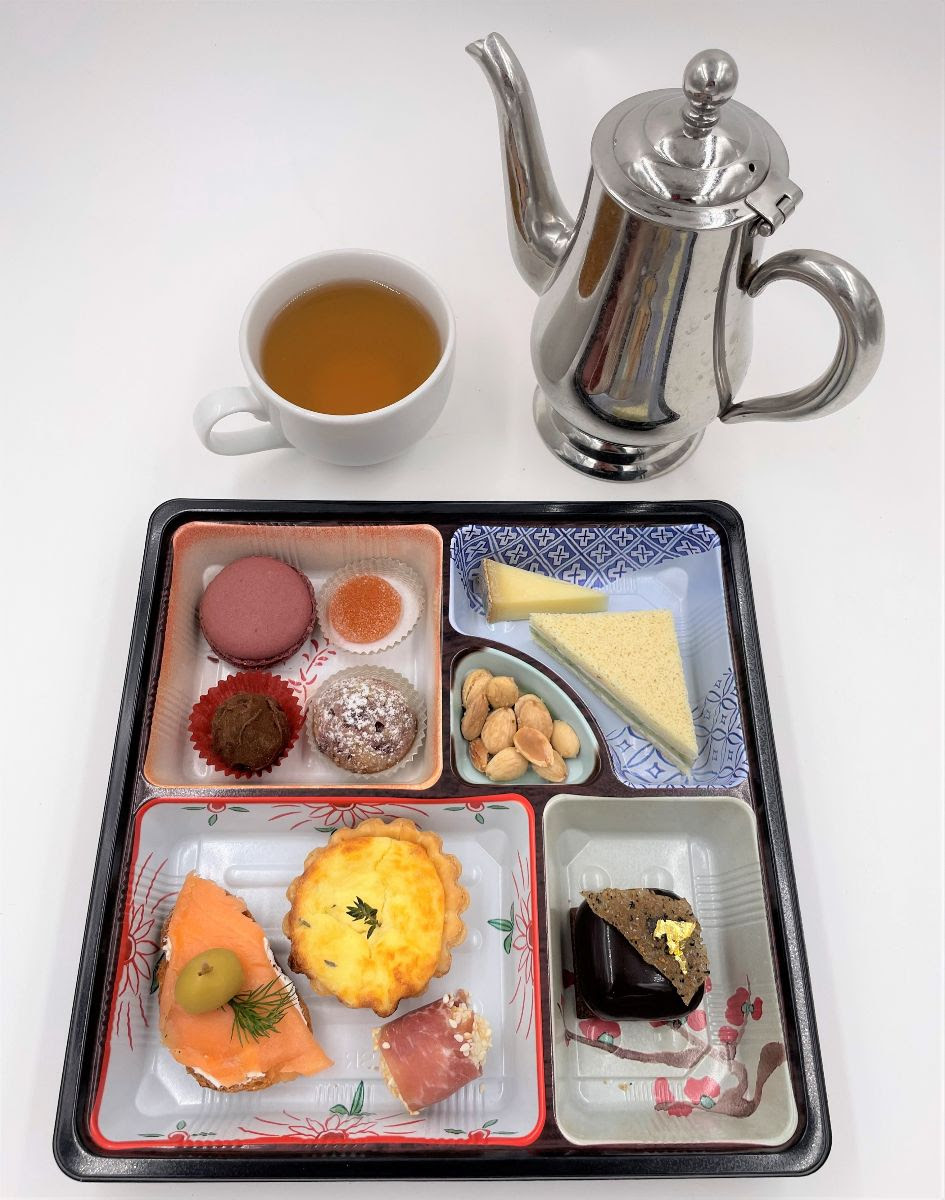 Holiday Tea (at home with friends and family!)
December 4th through December 23rd
Enjoy our selection of savory and sweet petit treats with a cup of hot, fragrant Jasmine Pearl Tea. Tea services come ready to serve in a decorative tray with your choice of tea and can be picked up at the restaurant ($40) or shipped nationwide ($46). A vegetarian menu is available.
Pick up a pack of these chocolate ornaments with hazelnut filling in the 
Pix-O-Matic
 or by phone order.
Pix Wins BIG HUGE in this year's World of Fine Wine Wine List Awards
This year's virtual awards brought the following home to Portland:
* Best Champagne & Sparkling Wine List in the World
* Champions' League Best Champagne & Sparkling Wine List
* WINE LIST OF THE YEAR 2020!
 
This is our 7th consecutive win for World's Best Champagne & Sparkling Wine List, winning every year since the awards started in 2014. Pix normally celebrates all things bubbly with our Bubbly Spectacular event, a tasting of 60 sparkling wines from across the globe. This year, while we can't toast together, you can still toast at home. Introducing the Somm Survey! How do you navigate our list of over 700 sparkling wines? You leave it to us! Simply answer a few questions and let Pix pick some tasty selections for your choosing. If you like our recommendations, you can pick up bottles to go 7 days a week.
NOW AVAILABLE – Pix-O-Matic gift cards!
We now have $50 and $25 gift cards that work in our 24 hour contactless self-serve Pix-O-Matic vending machines. Three ways to get yours. 1) Pick up at the restaurant. (Call ahead.) 2) Have one mailed to you. (Call or email to order.) 3) Buy one from the Pix-O-Matic! :)
Copyright © 2020 Pix Patisserie, All rights reserved.
Our mailing address is:
Pix Patisserie
2225 E BURNSIDE ST
Portland, OR 97214