Pi Day!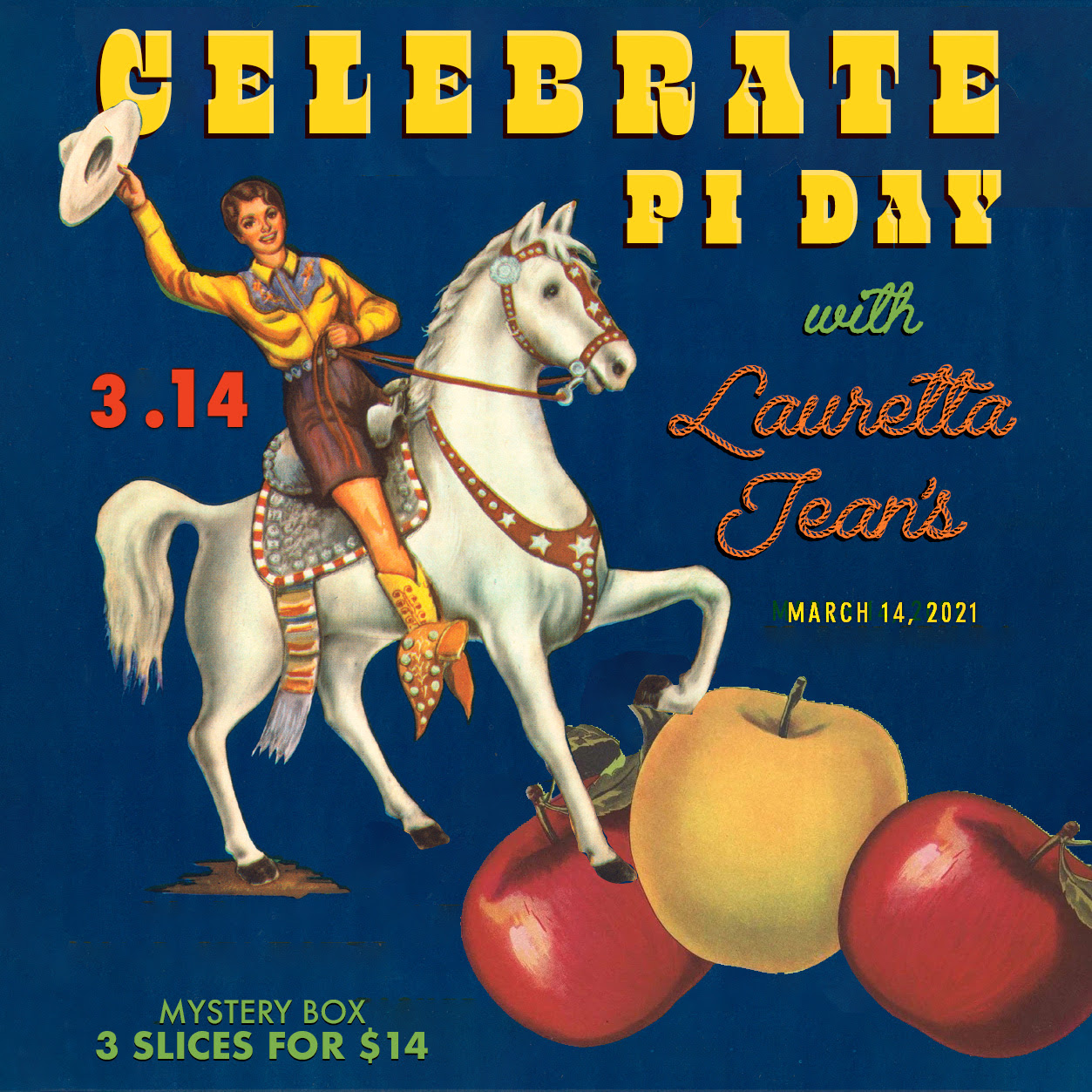 March 14th is officially known as Pi Day, because 3.14 are the first few digits of Pi (π). And what better way is there to celebrate the mathematical constant of pi than by eating a lot of delicious pie?!
On Sunday, March 14th, our Division shop will be open and we will have ALL THE PIE. We're offering a Pi Day Mystery Box! It's a super fun box of 3 surprise (dealer's choice!) slices for $14. You can also buy slices of whatever you'd like for $5.50.
Our Pi Day setup will look a little different this year, in order to keep everyone safe. We'll be taking pre-orders for whole pies up until Friday the 12th (or until we sell out). Call the shop to order whole pies.
Pie slices can be purchased at the shop, and all ordering and waiting will be outside in the fresh air. We will be fully staffed and will be cranking out pie as quickly as we can. So mask up and bundle up, and come eat some pie!
Now, do y'all want to see what special pies we're cookin' up for the day?! SCROLL DOWN TO SEE THE PI DAY MAGIC.
In honor of this VERY important holiday, we will be making a few fun one-off pies! Back by popular demand, we'll be making classic Banoffee Pie. We also whipped up a few new creations for the day, such as Black Sesame Honey Pie, Cranberry Key Lime Pie, Mango Chiffon, Raspberry Chiffon, and a very limited run of Oregon Marionberry Pie.
And, of course, we'll have all the classics. We'll have your favorite pie, your mom's favorite pie, we'll even have your dog's favorite pie. We'll have ALL THE PIE – over 20 different kinds! Our Pi Day selection will include (but is not limited to): Heirloom Apple, Bourbon Pecan, Banana Cream, Tart Cherry, Chocolate Chess, Blackberry Raspberry Streusel, Meyer Lemon Chiffon, Blueberry Victoria, S'Mores Pie, Chocolate Oatmeal, Key Lime, and so much more!
We will be open from 10AM until we sell out. See all you nerds on 3.14! AND HAPPY PI DAY TO ALL!