Coquine Oyster Hour

in the Market

January 20th – March 10th, 2022
Thursday-Saturday
5pm-8pm

The menu will change often, but here's what we plan to serve this weekend, starting tonight!
All for you to enjoy while standing at the tall copper-topped tables,
or seated at one of a few café seats inside Coquine Market.
No reservations
Seating and standing room are offered on a first to come, first-served basis
Proof of Covid-19 vaccination is required
of all guests joining us for this indoor service.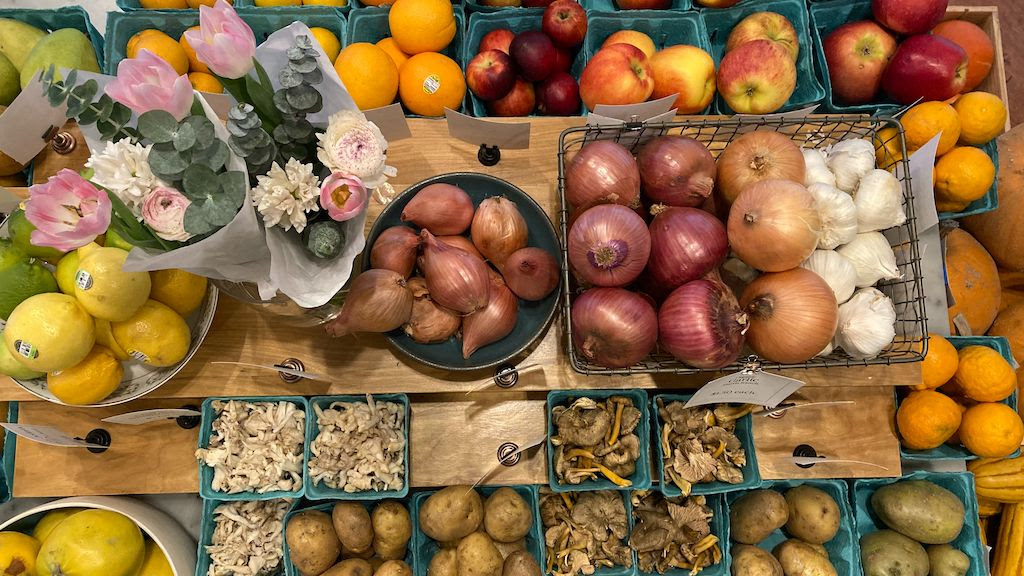 Farm Direct Subscription Open Enrollment
Weekly farm-direct fresh veggies are available by subscription. We're now accepting enrollments for the Spring quarter.
For pick up each Wednesday or Saturday billed quarterly, our Farm Direct Subscription will offer the same sized veggie ($45) and mini-veggie ($30) bags we've been curating this past year, complete with Katy's notes about what's included, and suggestions for what to do with each item. This quarterly subscription will run for 13 weeks, March 2nd through May 29th. 
Enrollment for this subscription period is open until Friday, January 28th
Current subscribers please note:
your subscription will automatically renew, no need to purchase a new one.
Pre-Order your veggies
shop for everything else when you arrive
Orders for Wednesday and Saturday, January 26th and 29th are now open
---
---
Coquine Market
Tuesday through Sunday 9:30 am – 2:30 pm
Come for a cappuccino, fresh pastries, and shop for market goods
Please stay tuned for updated information regarding in-person, and take-away Brunch options.
No brunch service is currently being offered.
Dinner at Coquine
Full service, in-person dining is offered indoors
for parties up to four diners
Wednesday through Saturday
Enjoy a four-course prix-fixe "Chef's Choice" Menu.
Omnivores and vegetarians welcomed alike
*We are presently requiring all dinner guests
to show proof of covid-19 vaccination prior to entering the dining room