Relax and enjoy the party. We're so happy to be celebrating with you again!
We've got your backyard buffets, picnics, and other gatherings covered! Our new party catering menu includes larger tray options (from antipasto to chicken satay to petite desserts) that are great for get-togethers. And new entrées like bourbon peach glazed beef, chicken Riesling, and vegetable tikka masala are summertime entertaining favorites.
Planning a party? 
Our team of party pros are here to help! Call us at 503-937-1099, email us, or fill out a catering request form.
Corporate lunch delivery/pickup (for office and home)
As always, you can order sack and box lunches on our website for delivery and pickup. Our online menu also features other comfort food favorites like mac-n-cheese. Please place your orders by 3pm the day before. Order corporate lunch online!
Monthly soup specials are back!

July isn't traditionally known as soup season, but starting now our monthly soup specials are back. We have creamy corn chowder in tureens right now. And more classics like clam chowder and lime tortilla with chicken are coming your way.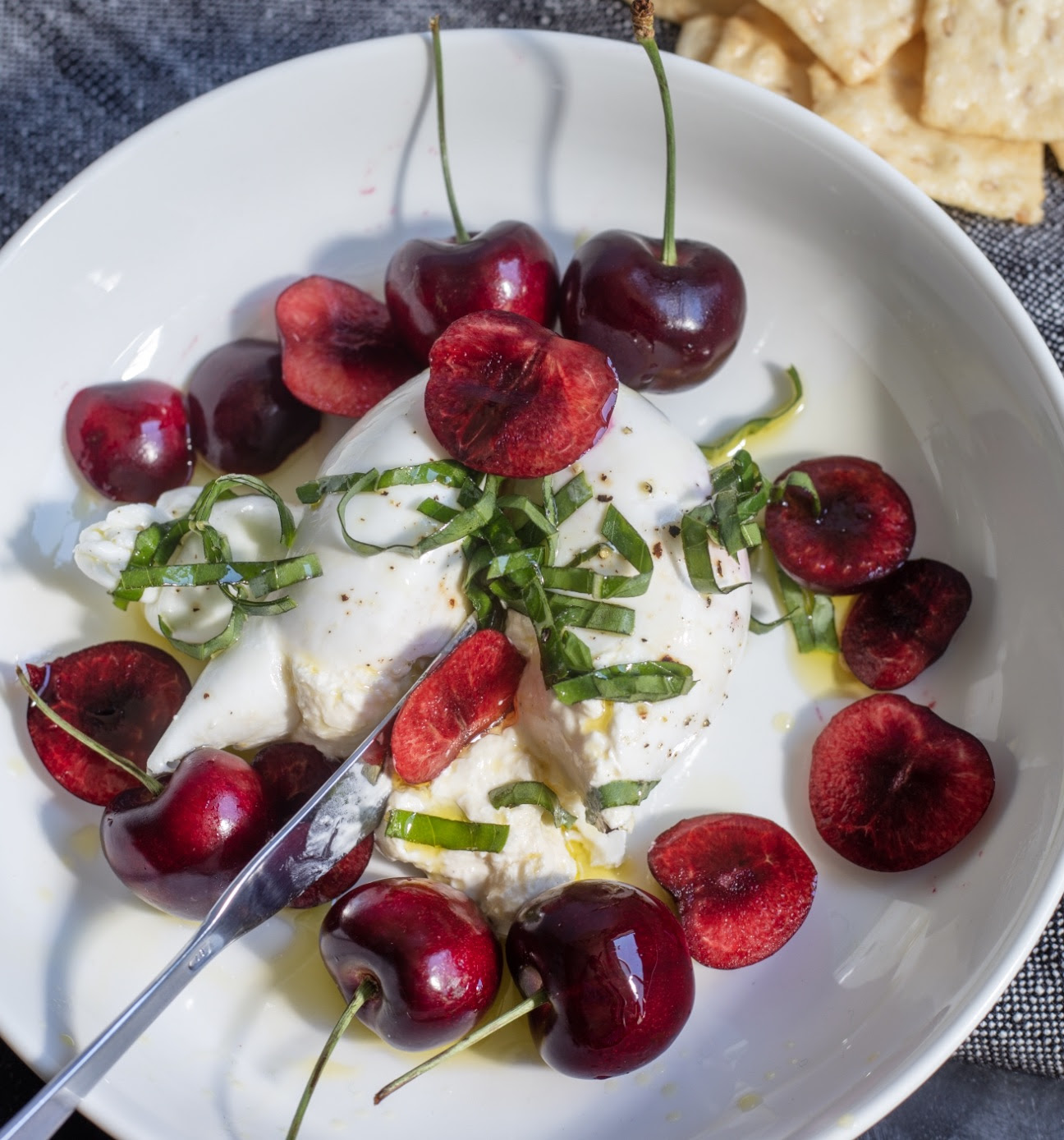 Meet the cheese of summer

Our July Cheese of the Month is burrata. This creamy dreamy  Italian cow milk cheese looks like mozzarella at first glance, but cut it open and fresh curds and cream spill out.

Try our burrata board from the meat and cheese board menu at Elephants at NW 22nd. You'll find it in the cheese case there, too,
Copyright © MMXVII Elephants Delicatessen, All rights reserved.
Receive $10 for every $100 you spend–plus free gifts and other special offers with our rewards program!