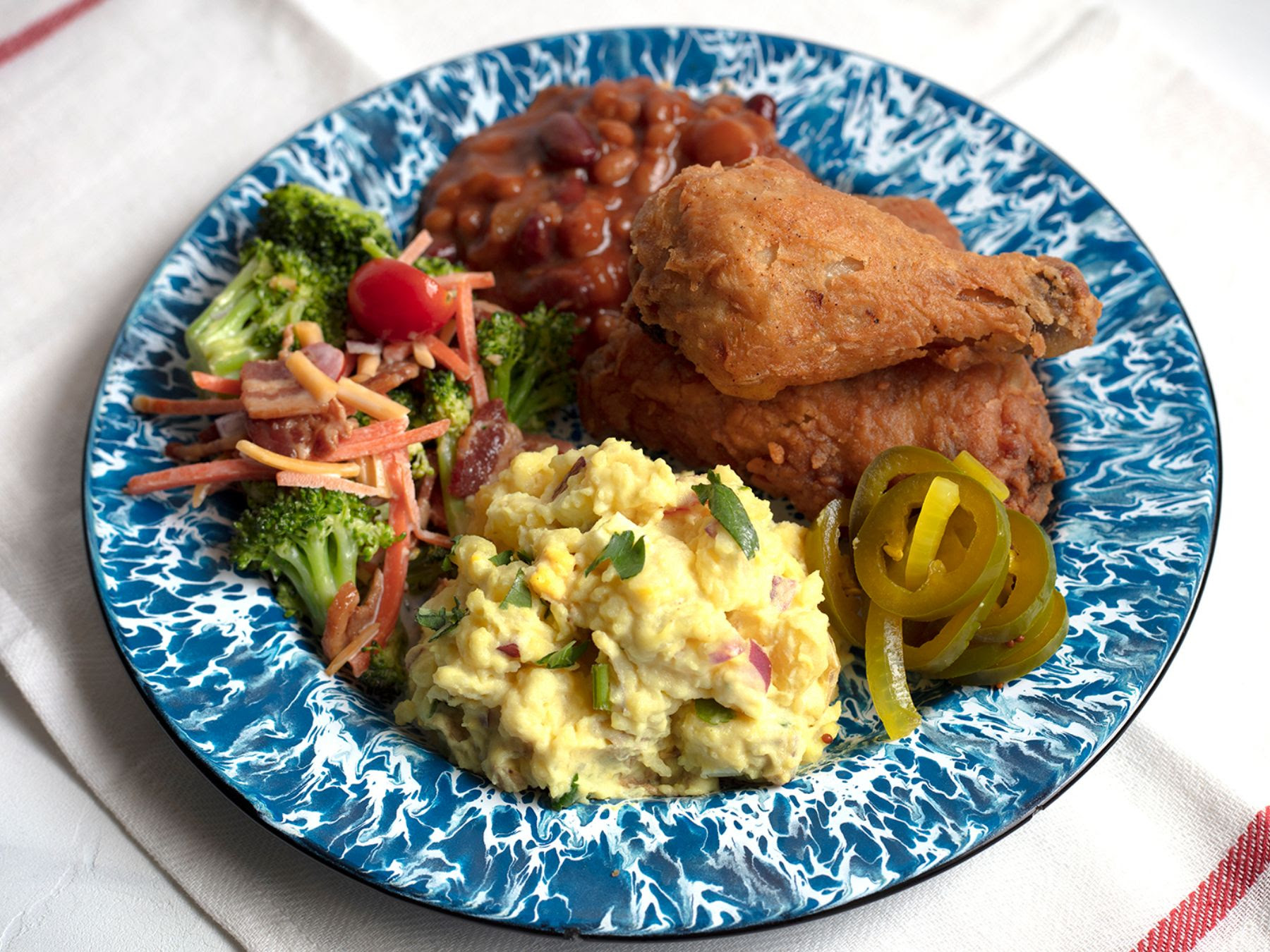 Get ready for the holiday weekend! Place your online order by 2:00pm the day prior, and you'll receive $10 off delivery orders over $50. (Promotion applies to Portland metro area orders.)

This include orders for the upcoming July 4th holiday! Enjoy one of our popular fried chicken dinners or a lavish charcuterie and cheese platter, delivered right to your doorstep.

Breakfast on the patio? A picnic in your park or backyard? Sack lunches for the trail? We've got you covered! We even deliver beer and wine.

Order online! Order by 2:00 pm Friday to save $10 off Fourth of July delivery.
It's official: We're open at our new location at the World Trade Center!
Right now we're open 10:00am – 2:00pm, till we get up and running smoothly. Our windows are still boarded up, but we're in there and the grill is hot! We look forward to meeting our new neighbors.
Two things made us happy this week: Seeing your familiar faces again and eating marionberry scones.
This Elephants favorite is now available at all locations. (Yes, we can pack 'em up for curbside pickup and take-out, too!) 
Copyright © MMXVII Elephants Delicatessen, All rights reserved.
Receive $10 for every $100 you spend–plus free gifts and other special offers with our rewards program!