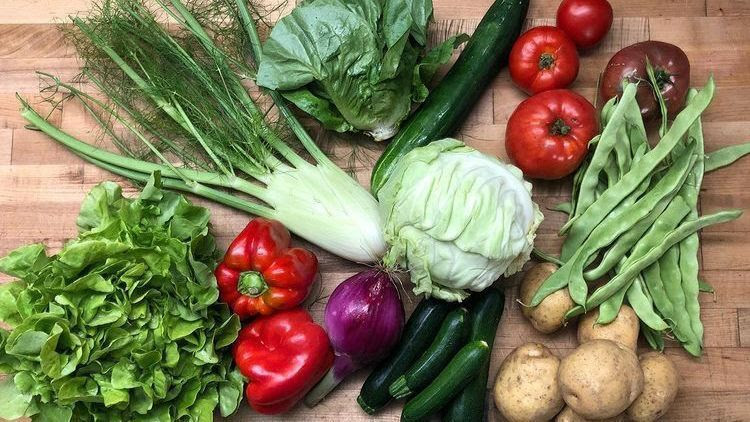 AUTUMN QUARTER MEMBERSHIPS NOW WELCOME!
The best way to guarantee your share of fresh produce each week.
Chef Katy Millard curates a selection of seasonal produce from the same local farms we work with in the kitchen at Coquine. Offered as a "standard" or a "mini" sized bag, each comes with a note from Katy about what's included, and some ideas for how to use them.
First pick up date of the Autumn quarter is Wednesday, September 7th
Last pick up date of the quarter is Saturday, December 3rd
We are now accepting a limited number of subscriptions for the Autumn Quarter
Standard bag: $45 per week
Mini bag: $30 per week
Pricing is for 13 weeks of the Autumn Quarter. 
---
---
Farm Direct Pickup
Wednesdays and Saturdays
Pick up 10am- 2pm
Preorder your veggies.
Shop for everything else when you arrive
Orders for Wednesday and Saturday, August 10th and August 13th are now open
---
---
Due to some changes in our organizational structure at Coquine we'll be discontinuing the Subscriptions@Coquinepdx.com email. All future inquiries regarding CSA pick ups, changes, and shipped orders can be directed to Orders@Coquinepdx.com
---
---
Coquine Popsicle of the Week!

Marionberry Pie Popsicle
with Caramelized White Chocolate Shell
and Pecan Streusel Crumble
Pictured: Pickled cantaloupe and verbena mignonette
ready to be paired with the dangerously delicious Pierce "Hedgerow"
---
---
Oyster Hour
Every Thursday, Friday, and Saturday
4:30pm – 8:00pm
A la carte dinner featuring appetizers, salads, and main course dishes. and…. lots of different oyster options! Cold beer, great wine.
********
No reservations
Seating and standing room are offered on a first to come, first-served basis
Proof of Covid-19 vaccination is required
of all guests joining us for indoor dining
Here's what we'll be serving this week:
Summer Break
August 14th-22nd
Market will reopen at 8am August 23rd
Dinner reservations will be available August 24th
We look forward to serving you