News From Pigeon + Friends: Thanksgiving Wine Packs (From Flor Wines)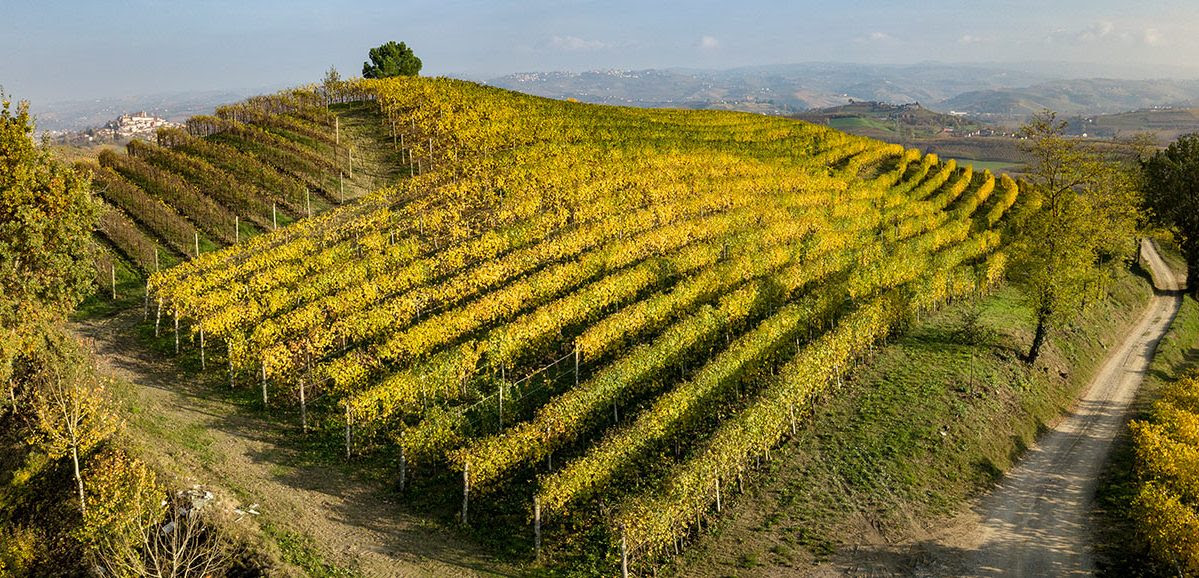 After a few months the packs are back!
Throughout the pandemic the wine packs were a big piece of what kept Le Pigeon & Canard alive, and helped many of you handle the crazy early days of Covid. When we couldn't help with wine selections in the restaurants, curating the packs for at-home sipping was the next best thing.
Andy had so much fun playing 'wine shop,' he decided to open one. Later this month he and Sergio Licea (familiar to some of you as past Little Bird Bistro wine director and general manager) will open Flor Wines on NW Glisan, and in addition to in person and online sales of individual bottles, the wine pack program is coming along. Each month Flor Wines will offer a sipper pack – 6 bottles of wines that punch above their weight class – as well as one or two other curated packs based around a theme, region, or producer. The program is the same, the great value is the same, and the hard to find new discoveries will be there. The only thing changed is the pick-up location. Wines can be picked up at 825 NW Glisan St. just east of 9th Avenue. When you pick up your pack you also get 5% off any other wines you purchase.
These packs will be available for pick-up at Flor Wines (not at Le Pigeon) everyday until Thanksgiving beginning Saturday, November 20, from 11am to 7pm. Flor Wines will fully open for browsing and shopping beginning on November 23rd, but pack pickups are available on the 20th through 22nd as well.

'The Sipper Pack Returns just in Time for Thanksgiving' Sipper Pack, $125
This six pack of wines are not just wines we feel will pair well with the traditional Thanksgiving meal, but are wines that just pair well with the season. Soul nourishing, outwardly yummy bottles. Each one is great on their own, or with food. To be enjoyed when planning, cooking for, eating, relaxing after, and hanging out that weekend following the Thanksgiving meal.
Crémant de Loire, Brut de Schiste, Domaine Ogereau, 2017, Loire Valley, FR
This is serious sparkling wine from the schist (hence the name of the cuvée) based soils of Anjou in the Loire valley. 80% Chenin Blanc, 20% Chardonnay. Gorgeous melon, citrus, and floral aromas on the nose. Elegant with a bright mid-weight palate.
'Belle Oiseau' (Riesling/Pinot Gris/Muscat), Belle Pente (and Us), 2018, Willamette Valley, OR
We had to bring this back for the first sipper pack. The 2018 was also blended by Andy and Sergio with Brian O'Donnell from Belle Pente, so doubly appropriate for first Flor Sipper Pack.  The "Pretty Bird" is a special collaboration that we produce with Belle Pente Vineyards & Winery.  It is completely dry, but with a lovely depth of fruit. A great white wine for this season!
Roussette de Savoie (aka Altesse), La Devire, Fabien Trosset, 2019, Savoie, FR
Roussette de Savoie is the appellation for white wines made entirely, or at least mostly, from the Altesse grape, which is also called Roussette. The nose is redolent of citrus, some peach, pear, and wet rocks. While the palate shows vibrant acidity at its core it has a nice richness that gives the fruit a chance to play, before the crisper finish takes over.
Chénas (Gamay), Céline & Nicolas Hirsch, 2020, Beaujolais, FR
The vines are 40-90 year old bush trained vines on a steep high altitude parcel. Soils are granite and sand. The wine is kept whole clusters and fermented and aged in cement tanks. Red plums, rose petals, pepper, and pepper. The palate has a lovely lightness and elegance.
Langhe Nebbiolo, Calre J.C., G. D. Vajra, 2020, Piedmont, IT
Giuseppe Vajra was curious about what Barolo used to be like when he read an account by Thomas Jefferson, "The description of Nebbiolo given by Thomas Jefferson in 1787, set us on a journey to dig in the days pre- Juliette Colbert … [in old letters from the 18th century] we noticed the preference for light-colored, sparkling and sweet wines at the time. We discovered a new world…"  The wine's aromas and flavors are undeniably Nebbiolo, but the texture and brightness are light and playful. This could be the perfect, repeat perfect, wine for turkey and cranberry sauce.
Rioja, Crianza, Amezola de la Mora, 2016, Rioja Alta, ES
The grapes are 90% Tempranillo and 10% Mazuelo. As a Crianza, this wine has been aged for 15 months in oak (60% American and 40% French). This has excellent depth and structure. Aromas of roasted earth, lead pencil, smoke, and black cherry jam. Medium-bodied and complex with a long rich finish.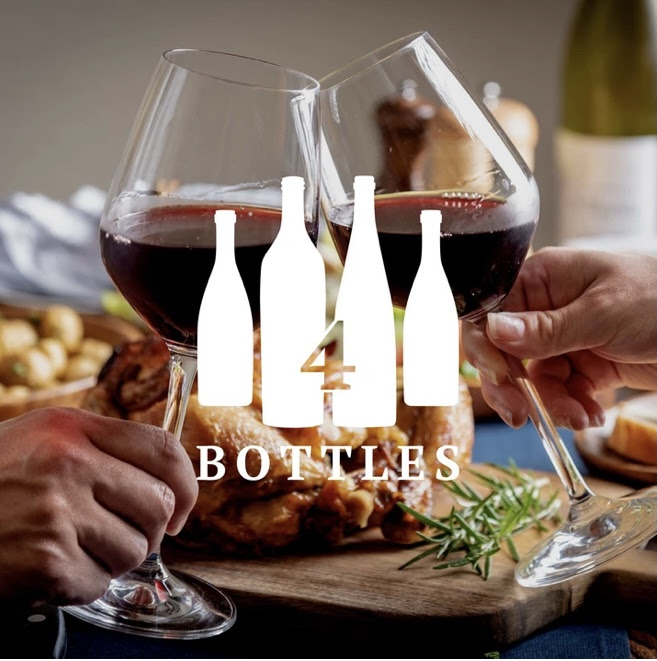 Thanksgiving With The Ones You Really Love Pack, $180 for 4 Bottles 
We all love our family and friends, but all of our family and friends don't love, or maybe better put, appreciate, wine the same way. This wine pack is for that slightly smaller Thanksgiving get-together where you want to treat the oenophiles you're hanging with to some slightly nicer juice.
Brut, Tradition, 1er Cru, Gaston Chiquet, NV, Champagne, FR
The 'Tradition' bottling by Gaston Chiquet spends 48 month in bottle before being disgorged. That is an incredible amount of time for a Champagne house's 'entry' level bottling. This is serious juice. Mineral-driven and crisp in texture, displaying a range of orchard and light tropical fruit with hints of smoked almond, biscuit, and lemon thyme. Cheers!
Montlouis (Chenin Blanc), Clef de Sol, La Grange Tiphaine, 2018, Loire Valley, FR
Clef de Sol means treble clef and is a tribute to music, Damien being an accomplished clarinetist and Coralie a choir singer. The vines are mostly 80 years old, and farmed biodynamically. 2018 is a superb, powerful expression, yet the weight is really well balanced by the chalky acidity. Floral, lemon, linden, and stones notes all  show up to play. Great for food and for just sipping on.
Chénas, Les Blémont, Domaine Thillardon, 2019, Beaujolais, FR                            
We sometimes talk about wines that are special because when you taste them they are unlike almost any other wine from their appellation, but at the same time could not be anything different than what they are and where they are from. This wine is one of those. Noticeably light hues in the glass, this wine is bursting with scents of cherries, wild berries, rose petals, orange rind and spices. The wine first appears light, but seems to pick up structure as it sits with air. Truly beguiling and elegant.
Pinot Noir, La Colina, Crowley Wines, 2019, Dundee Hills, Willamette Valley
We love the wines Tyson Crowley makes, and we are loving the across the board excellent Willamette pinots of 2019. In their own words, because we can't do better: "… polished and pure and represents the pinnacle of this vintage's potential. This wine is positively energetic on the nose, high tone and fresh with earthen complexity of wet potting soil, anise, potpourri and hints of graphite. Mandarin orange, cherry, strawberry, light maple and musty blackberry make up a complex and evolving fruit profile." This is a drink one today and save one for the future type of wine.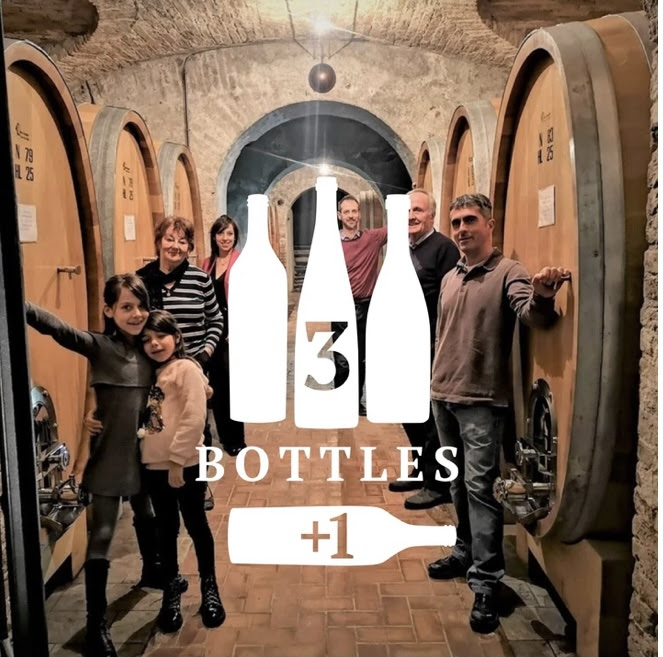 Fratelli Alessandria 2017 Barolo Horizontal 3-Pack, $240
Verduno is a tiny hamlet in the northwestern corner of the Barolo zone.  The Baroli of Verduno are spiced and fragrant, and the Alessandria family has quietly been producing world class wines from the area since the 1870s. To understand Alessandria is to understand Verduno. We are very excited to share these wines with you again. Last year we (well, Le Pigeon) offered the same set of the 2016's, and, well, it's a year later so here are the 2017's! The 2017 Barolos, and certainly those of Verduno and Fratelli Alessandria in particular, retain lovely acidity, definition, and site specificity. Some wines you taste and say, "this will be great in a few years." Tasting these now, leaves you with the thoughts of, "these will be even greater in a few years, now pass the bottle back."
Barolo, Monvigliero, Fratelli Alessandria, 2017
Monvigliero is the undisputed "Grand Cru" vineyard of Verduno. Very few producers work this land, and even fewer with as deft a hand as Fratelli Alessandria. Fruit from the 45-year-old vines is hand harvested, fermented in stainless steel, then aged in the traditional fashion, which is large Slavonian oak casks (neutral) for 3 years – all the wines are made this way. It smells of red and black berries, rose, tobacco and tar. For all of its power, the wine shows lift and grace. Truly a marvel.
Barolo, San Lorenzo, Fratelli Alessandria, 2017
The San Lorenzo vineyard is comprised of similar soils to the famed Monvigliero but sits a little bit lower in altitude. The slightly warmer micro-climate produces a wine which is more approachable in its youth. It has more richness than the Monvigliero at this stage. The hallmark of wines from San Lorenzo is the beautiful perfume of the Nebbiolo grape.
Barolo, Gramolere, Fratelli Alessandria, 2017
This is the only single-vineyard Barolo produced by the family which is located outside of the Verduno zone. It is darker and more brooding with notes of balsamic, dried herbs, and black cherry. This wine shows anise and earth along with the fruit of a darker tone than the 2 Verduno crus.
ADD ON BOTTLE(S)
Barolo, Comune di Verduno, Fratelli Alessandria, 2017 $54/bottle. 
The "comune di" Barolo designation is reserved for Barolo wines in which 85% of the grapes hail from a single "comune" or village. This is the first year Alessandria has made this wine and this wine is 100% Verduno. The wine jumps from the glass with spice, plums, hint of clove studded orange, rose, and tar. The wine shows some power and concentration in the mid-palate, but the rush of elegant tannin and acidity balance it perfectly. Perfect for drinking while the single cru wines age a little.
Copyright © *2020* Le Pigeon, All rights reserved.
Find Us:
Le Pigeon
738 E Burnside St
Portland, OR 97214
(503) 546 – 8796
Canard
734 E Burnside St
Portland, OR 97214
(971) 279 – 2356