News From Pigeon + Friends: Summer Cellar Sale 

This week we are offering two wines. Yep, you read that right, just two wines. The first is our WINE of the SUMMER. What makes a wine a great summer wine? Well yes, it is white and dry, but it's more than that. It comes from and speaks of a place that is, well summery, it is a wine that is easy to enjoy, but to be THE wine it also has to be complex and interesting. Foremost of all it has to be a wine that can handle being chilled cold. So many wines don't really want to be served too cold. In doing so you lose their subtleties, and they can also be made to just be bracing and austere. A great summer wine will show texture and acid, and tons of flavor, even when super cold. Enter the Trebbiano below… and it's even better as the hard chill comes off it. We are selling it by the bottle and in six packs.The second wine is a 10 year old Volnay from well respected, but not super famous domaine. Bachelet-Monnot's Volnay 1er Cru Santenots 2011. We opened one just so we could provide you with an accurate description, and in one word, "yum." Read on below for more details.

TO ORDER select your wine bundle of choice, follow the steps to securely order your wine. All payments will be processed ahead of time through our website.

Once you order they will be available for pickup Wednesday through Saturday from noon to 5:00 pm, beginning on Wednesday the 2nd.

We are all in this together, and when you're drinking good stuff, well hey, you're keeping it classy.
WINE of the SUMMER:
Trebbiano, "Bianchi Grilli per la Testa", Torre dei Beati, 2018, Abruzzo (IT) (offered by the bottle for $27 per bottle, or $125 for a 6 pack)
Last year we tasted a wine that was so perfect for summer sipping that we instantly knew we needed some in our season, and some to share with you. It sold out in no time, so when the next vintage came around we made sure to buy everything the distributor had! We have been waiting with anticipation since January for the weather to warm up enough for us to release this offer!  Here is our official summer wine of 2021…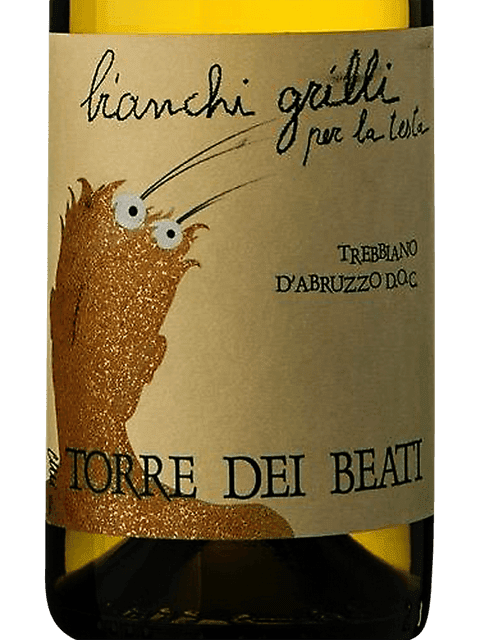 Trebbiano, "Bianchi Grilli per la Testa", Torre dei Beati, 2018, Abruzzo (IT)
Grilli means cricket in Italian, but "Grilli per la Testa" colloquially means "head full of nonsense," but in an endearing way.  A great name for a summer wine. Trebbiano is used to refer to about 8 different grapes grown throughout Italy.  This strain of Trebbiano d' Abruzzo is superior to many others. Abruzzo is a pretty warm growing area but Torre de Beati sits at high elevation which preserves the acidity of the grapes and allows them to craft wines that are ripe but also very fresh.  Controlling Trebbiano's natural vigor is important and Torre de Beati takes extensive measures to reduce yields and improve the quality of the fruit. The organically farmed grapes are fermented and aged in a mix of stainless steel and acacia wood which helps accentuate the spice and floral notes of the wine. Broad textured and bone dry with notes of apricot and spiced orchard fruit, chamomile and herbs. The wine has got a great mineral backbone and a clear briny note. We don't say this often, but get it good and cold, and prepare to have your mind blown.

Cellar Gem: Volnay, 1er Cru Santenots, Domaine Roblet-Monnot, 2011, Burgundy, $105
In addition to our summer white we wanted to also bring out another wine from a deeper corner of our cellar. Roblet-Monnot has become a domaine to watch in recent years and the wines are getting increasingly scarce in the market. The Monnot family traces its origins in Burgundy back to the 1600s and since 1998 has been managed by Pascal Monnot. The quality of their wines can be attributed to the time-tested combination of meticulous farming (the domaine converted to biodynamics in the late '90s), high density plantings, and very low yields. We suppose it also helps to have holdings in some of the best terroirs of the Côte de Beaune too! Once the fruit comes into the winery Pascal uses very gentle extractions and fermentations to preserve the delicacy and complexity of the grapes. All of the fruit is de-stemmed and after fermentation Pascal employs an extended elevage in barrels to naturally clarify and stabilize the wine. This allows him to use minimal sulfur and only apply it at bottling. Roblet-Monnot is based in the village of Volnay and they produce a meager 5 barrels of Santenots per year. Santenots has more clay in the soils than many of the surrounding vineyards which lends itself to a more broadly textured style of Pinot. 2011 was a challenging vintage in Burgundy, but one where a 1er Cru site like Santenots excels. The 2011 is in a great stage but will continue to develop for a few more years as well. The perfume grows more and more intense as it develops in the glass – we opened one to, selflessly, test it out for you all – after 5 minutes of being open it just explodes. It smells of red cherries, dried cranberry, a touch of spice, hints of flowers, and wet soil. The palate is lively with tart red fruit, a continuance of the spice and dark flowers, and a lovely savory earth inflected finish. Tasty, indeed.
Copyright © *2020* Le Pigeon, All rights reserved.
Find Us:
Le Pigeon
738 E Burnside St
Portland, OR 97214
(503) 546 – 8796
Canard
734 E Burnside St
Portland, OR 97214
(971) 279 – 2356