News From Pigeon + Friends: Cellar Sale Update
Right on time we have 3 new wine packs this week. The new sipper 6-pack is part two of two of our "French Discoveries" series. Let's be honest though we didn't "discover" them here on the corner of SE 8th Avenue and Burnside. What we mean by discovery is that it is a wine that is either completely new to us, or it's one that makes us look at a grape or a region in a new way, or perhaps it is a newer producer who is making wines in a way that makes us take notice. This pack with whites, reds, sparkling, rosé, and an orange wine really captures the proverbial rainbow of contemporary French wine.

Next is a 3-pack hard to find, and truly next level French finds. These wines are made in limited quantities and parceled out to shops and restaurants in piddling amounts. We are excited to share what we have with you here.

Finally a 2-pack of something truly special and unique. A Gamay from Martin Woods winery just for the local market. Just one barrel of Gamay made from the Tualatin Estate Vineyard. Produced and bottled with no sulphur whatsoever. Gamay perfection.

TO ORDER select your wine bundle of choice, follow the steps to securely order your wine. All payments will be processed ahead of time through our website.

Once you order they will be available for pickup at Le Pigeon beginning Wednesday the 26th at noon. Then Tuesdays through Saturdays from 12:00pm to 4:00pm. You can pick them up from our front door, or we can bring them out to your car. If those times do not work for you, please let us know and we can arrange an alternative.

We are all in this together, and when you're drinking good stuff, well hey, you're keeping it classy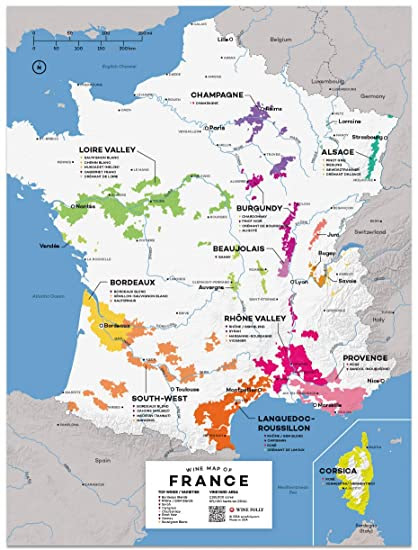 French Discoveries (Part 2) $125 Per 6-Pack
You may have taken note that the Sipper Pack last week was labeled "Part 1." When we began reviewing our stacks of tasting notes to find the best under the radar French wines for you we couldn't narrow it down to just 6…here is our French Discoveries Sipper Pack part deux!
Some regions are familiar but the grapes are unique, conversely you may recognize some of the grapes but have never heard of where they came from. One common thread is that all the wines are made by small producers who are passionate about their craft, and dedicated to using properly and consciously grown grapes. We feel lucky to be able to share them with you. With a sparkling rosé, whites, reds, an orange, and a pink wine, this box truly represents the rainbow of contemporary French wine.
Rosé Pet-Nat, Éxilé, Domaine Jousset, 2018, Loire Valley
Lise and Bertand Jousset settled on the left bank of the Loire with the goal of producing wines that showcase their respect for the vineyards from which the grapes were grown. They never use herbicides or pesticides in an effort to promote healthy biodiversity in their growing sites. This petiallant natural is made by bottling the wine while the fermentation is still finishing so the wine has a gentle, pleasant fizz. This 100% Gamay is delightfully fruity and perfect for hot-weather sipping.
Aligoté, Cuveé Aligotay, Jerôme Galeyrand, 2017, Bourgogne
Jerôme Galeyrand worked for 8 years in the cheese industry before catching the wine bug and going to work at Domaine Alan Burguet in Gevrey-Chambertin – we are guessing he's got some pickle and kombucha projects brewing in his garage. In 2002, he struck out on his own with a lease of just .05 hectares, but he now has expanded his vineyard sources to about 5 hectares. Aligoté is a sibling of Chardonnay and has many similar characteristics but in general is a little leaner and shows its acidity more. This bottling from Galeyrand speaks to us for its broader mouthfeel and texture than some other Aligotés, making it much more versatile for food pairing than your average Aligoté, and with more complexity.
Grenache Blanc/Grenache Gris/Maccabeu (Orange), Parenthèse, Domaine Riberach, 2017, Roussillon
Domaine Riberach is a destination worth seeking out in the Roussillon region of Southern France, they have a modern hotel and winery built into the old wine cooperative for the village-complete with a spa and a Michelin starred restaurant! This unique "orange" is made from local white varieties like Grenache Blanc, Grenache Gris and Macabeu that macerate on their skins.  This extracts some light tannin which provides body, complexity and color. It explodes with notes of ripe stone fruit, white pepper and sassafras! Take it out of the fridge about 45 minutes before drinking, this temperature will best showcase the wine's nuances.
Anjou Rosé, Thibaud Boudignon, 2019, Loire
In a mere decade since founding his mere 3.5 hectare domaine in Anjou, Thibaud Boudignon has jumped to the upper echelon of producers in the area. The wines are produced in miniscule quantities and quickly snatched up by collectors and the best restaurants in Paris. The rosé is a fun introduction to Thibaud's wines. The savory character of Cabernet Franc (which makes up 80% of the blend) is complimented by Grolleau (a more delicate variety) that brings bright berry and cherry tones to this zippy rosé that shows great acidity and lovely stony quality too. A favorite rosé of ours, and selected by Andy to pour at Gramercy Tavern last summer (it was the 2018 then) as part of the Le Pigeon Tavern Takeover.
Cahors (Malbec), Hautes Côt(e) de Fruit, Fabien Jouves, 2019, Sud-Ouest
Fabien Jouves has been making playful and delicious wines from vineyards, that are seriously and meticulously farmed in the Cahors region of Southwest France since 2006. His focus is making wines that are fun to drink and terroir driven. He's not constrained by past traditions for the region of Cahors or the Malbec grape. The primary grape varietal of the region is Côt, otherwise known as Malbec, hence the playful name of the wine. This wine is neither like the dense, juicy, and powerful Malbec from Argentina, nor is akin to the bold, tannic, earthy wines traditional to the Cahors appellation. Fabien's example is sourced from high-elevation vineyards and is lively and packed with crunchy fruit and savory spice.  A perfect summertime red!
Côte Roanaisse, Éclat de Granite, Domaine Sérol, 2017, Loire
The Côte Roannaise is located in the far southeastern reaches of the Loire Valley, and has more in common with nearby Beaujolais than it does with the rest of the Loire. Warmer weather and lots of granite in the soil! The Sérol family grows Gamay in the granitic soils of their 75 acres of vineyards. They make serious wines that always over-deliver for the price. They employ about 50% whole cluster for this fermentation which gives a fruity lift to the wines which have plenty of earthy and spicy aromas to match. This is a versatile wine that can pair with tons of different foods.
French Discoveries Bonus 3-Pack $135 Per 3-Pack
For those of you interested in wading in a little deeper we have 3 more wines that are a little bit dearer and a bit rarer to come by. Each of these wines is a unique expression of the place where it is grown, and the people who make it. Don't miss the chance to experience these wines as they are not easy to find!
Muscadet, Gaïa, Cuvée Ovoïde, Jérôme Brétaudeau, 2016, Loire
Jérôme Brétaudeau is an exciting example of the new wave of producers in Muscadet who are looking to the past for guidance while following a thirst for experimentation. In addition to growing the ubiquitous Melon de Bourgogne grape, he also produces Chardonnay, Merlot, and Pinot Noir. Fermentation and aging for his wines occur in a mix of small and large oak, cement eggs, and amphorae. The vines for Gaïa are sourced from a tiny 1.5-hectare parcel which is biodynamically farmed and was planted in the 1940s. The old vines help create a Muscadet of incredibly depth and complexity. The soils in this vineyard are a unique type of volcanic soil called Gabbro, it is dark and course grained only found in a few areas within the region. The wine is aged for 4 months in oval (ovoïde) cement egg, which broadens the texture of the wine.  Gaïa is proof that Muscadet is more than just "oyster wine," it has the texture and depth to be consumed throughout the whole meal!
Grenache Blanc & Gris, D18, Olivier Pithon, 2018, Roussillon
Olivier Pithon has a small Domaine in the Roussillon of Southern France, a region steeped in winemaking tradition and Catalan influence, and also one that is going through a creative renaissance as far as wine is concerned. The climate is Mediterranean and the grapes are given a little relief during the hot summers by the powerful Tramanote wind; the influences of which are similar to the mistral in the northern Rhône – a cooling influence. This cuvée gets its name from the road that runs next to the vines. The biodynamically farmed Grenache Blanc and Grenache Gris are fermented in large foudré with minimal sulfur use. This wine has lots of texture and minerality and smells of grapefruit, pear, and fennel. Very unique and delicious.
Vin de Allobroges (Gamay/Persan), Argile, Domaine des Ardoisières, 2017, Savoie
Since its founding in 1998 Domaine de Ardoisières has garnered a cult following among sommeliers and wine geeks, and we are so excited we have enough of this small-production red in our cellar to share some with you! The vines for this wine are planted in the shadow of Mont Blanc in the region of Savoie near the Swiss border. The vineyards were originally planted in Roman times and over centuries became overgrown with forest until they were rediscovered and reinvigorated by a passionate group of growers in the mid 1990s. This blend of 80% Gamay and 20% Persan is planted on Argile or "clay" soils. Persan is a local variety that brings peppery notes and some tannic grip to balance the pleasant fruitiness of the Gamay grape. This medium-bodied wine smells of wild berries, cherries, anise and cinnamon. The palate follows with an elegance and energetic minerality surprising for a red. Our only regret is that there isn't more of it to go around.
'Only for Oregon' No Sulphur Gamay $55 Per 2-Pack
Gamay Sans Soufre, Tualatin Estate Vineyard, Martin Woods, 2019, Willamette Valley 
Martin Woods is captained by the powerhouse duo of Evan and Sarah Martin. Evan spent years as the assistant winemaker at Belle Pente and Sarah is a biodynamic vineyard manager for Bergstöm's vineyards. We've known Evan for years from his time as assistant winemaker at Belle Pente before starting Marin Woods Wines, and we have been enjoying and watching the wines evolve since their first vintage. Evan is passionate about Gamay and produces multiple bottlings from different vineyards, he looks to the most serious Cru Beaujolais for inspiration, but makes wines with a distinctly Oregon flare. In fact, they are aged in native Oregon oak barrels from the garryana genus of tree. This year he had a very special barrel from the Tualatin Estate vineyard that he chose to bottle without any sulfur additions. The wine smells of purple flowers, blueberries, plums and wet rocks, it's incredibly aromatic and the texture is like velvet. Don't miss this opportunity to taste the pinnacle of Oregon Gamay. Being completely un-sulphured, Evan's plan is to only sell this wine in Oregon, and in limited amounts at that. A great chance to check out Gamay in its most pure form.
Copyright © *2020* Le Pigeon, All rights reserved.
Find Us:
Le Pigeon
738 E Burnside St
Portland, OR 97214
(503) 546 – 8796
Canard
734 E Burnside St
Portland, OR 97214
(971) 279 – 2356