News From Pigeon + Friends: Cellar Sale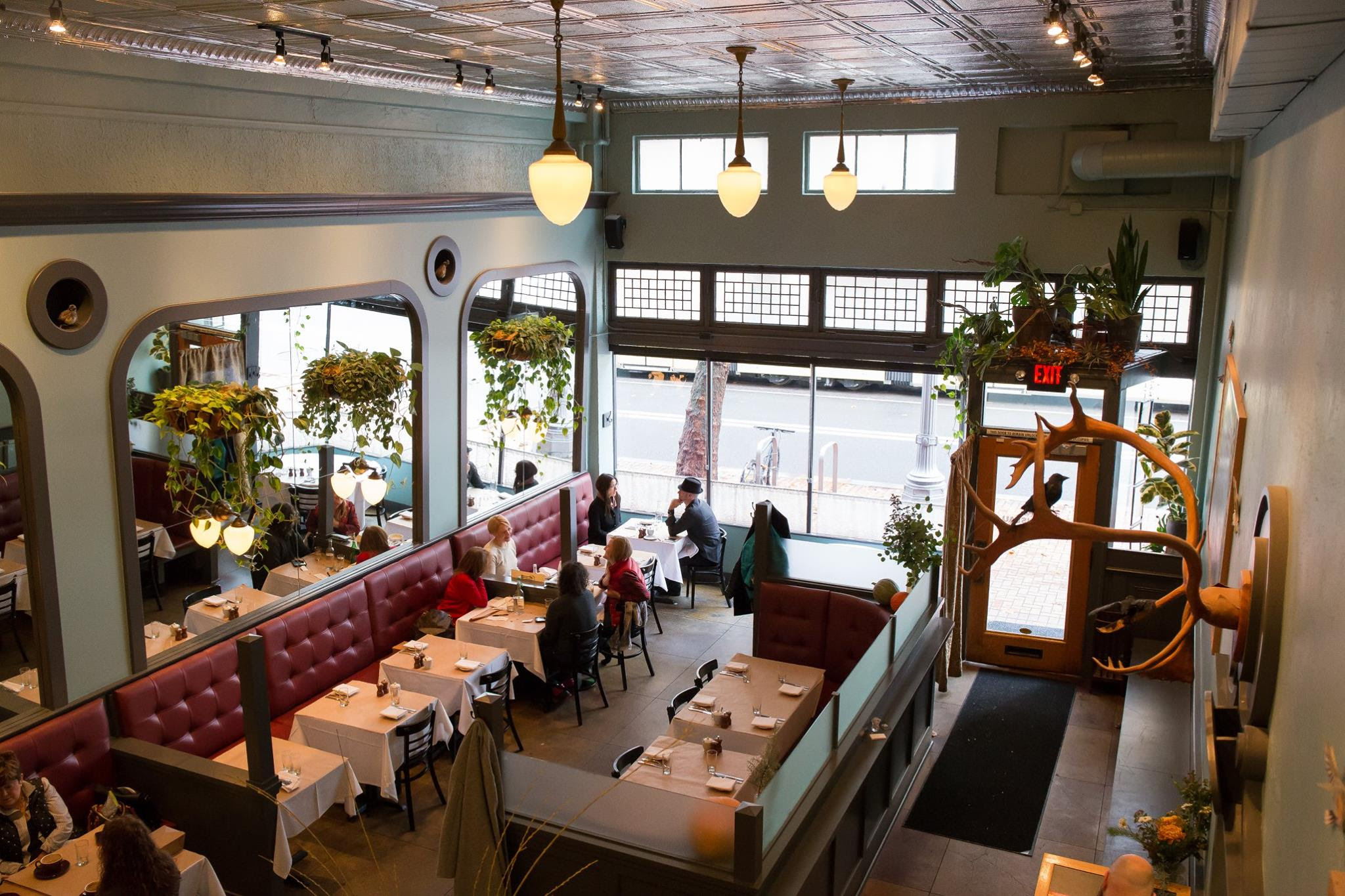 This is an exciting week of offers! We have 3 new wine packs this week.
First off we have our Little Bird Bistro Sipper 6-Pack. We taste lots of wines every week in order to select wines for the restaurants. We often taste one that has us exclaiming, "this is a perfect Little Bird Wine!" So we put together a collections of wines we wish we could pour for you at Little Bird – 5 French selections, and of course a bottle of our Belle Oiseau!
Next is a 3-pack of Willamette Chardonnays that are shockingly delicious. Our local Chardonnays are finally being acknowledged as the world class wines that they are and we picked three we are especially excited about.
The final 3-pack is an exciting horizontal of the 2018 release from Domaine Jean Foillard. One of the most celebrated producers of Beaujolais. Each of the 3 wines is a truly unique expression of its respective terroir.
TO ORDER select your wine bundle of choice, follow the steps to securely order your wine. All payments will be processed ahead of time through our website.
Once you order they will be available for pickup at Le Pigeon Tuesday through Saturday, beginning on Thursday, October 8th, from 12:00pm to 4:00pm. You can pick them up from our front door, or we can bring them out to your car. If those times do not work for you, please let us know and we can arrange an alternative. Shipping is available as well. Please call after placing your order.
We are all in this together, and when you're drinking good stuff, well hey, you're keeping it classy.

Little Bird Bistro – Bistro Sipper Pack 6-Pack, $125
When we taste wines each week to decide what to bring in to use at the restaurants we are thinking about more than if the wine just tastes good or not. We think about what kind of food it will work with, and what kind of mood or feeling it will elicit. There are wines that when I taste them I know they are delicious, and I think that will be a great Canard wine, or this wine will be great with Gabriel's new Venison Tartare dish at Le Pigeon, but often I find myself thinking "this is a great Little Bird wine!" A wine that screams BISTRO. The wines we loved to pour by the glass at Little Bird were ones that like great bistro food, seem a little familiar, but surprise you with their energy and their richness of heart. Yes, mostly French, but always responsibly grown, made with intention, and abounding in surprises. All of these wines surpass the standards of their appellation.
We miss Little Bird Bistro, god knows how much I do, and we know many of you reading this miss it too. Here's a chance to buy some wine, and drink like you are back on SW 6th Avenue, surrounded by Little Bird's robin's egg blue walls, plants, and mirrors.
– Andy
'Belle Oiseau' (Riesling/Pinot Gris/Muscat), Belle Pente, 2017, Willamette 
The "Pretty Bird" is a special collaboration that we produce with Belle Pente Vineyards & Winery. The first iteration of it was the 2010 and we have made it every year since. It is an ode to the "Edelzwicker" blends of Alsace, where are the noble Alsatian grape varieties are blended to express the joy of place and vintage. To get it right is an exercise in balance. The Pinot Gris gives texture and weight, the Riesling brings acidity, and a splash of Muscat adds pretty floral notes. It is completely dry, but with a lovely depth of fruit. A great white wine for this season!
Saint Véran, Au Brûlé, Domaine Sangouard Guyot, 2018, Burgundy
Pierre Sangouard's family has been making wines in the Mâcon since the 1850s…they are Chardonnay specialists who meticulously farm 34 plots of Chardonnay spread over 12 hectares. This bottling comes from a .5-hectare (1.25 acre) plot of high-elevation vines known for their intense mineral inflections in the finished wine. Of all of the 2018 Chardonnays we've tasted this one is the one of the most open knit and ready to drink. It has layers of fruit like quince, apple, and lemon, with some white florals and tons of minerality.
Chinon Rosé (Cab Franc), Domaine Bernard Baudry, 2019, Loire Valley
Bernard Baudry founded his eponymous domaine with a meager 2 hectares of vines in 1975, since then he has expanded and become one of the most renowned producers of organically grown Cabernet Franc in the appellation. Since 2000 his son Matthieu has joined him and is elevating the wines to even greater heights. This rosé is sourced from a few different parcels with different exposures, elevations, and soil types which lends lots of complexity to the finished wine. This bone-dry rose is crisp and focused and smells of wild berries, tangerine, and white flowers. This is a rosé that can age for a few years and keeping getting better, but is so damn delicious waiting is no easy feat.
Saumur Rouge (Cab Franc), Clos Mazurique, Arnaud Lambert, 2019, Loire Valley
Arnaud Lambert is no longer considered a rising star in the Saumur appellation because he has firmly demonstrated his mastery Chenin Blanc and Cabernet Franc. He is determined to explore the varying soils and expositions of the lauded hill of Bréze – the heart of Saumur. This bottling is both crunchy and fresh while also possessing serious depth. Grapes from 30-year-old vines grown in sandy soil over limestone. The grapes are all destemmed and fermented and aged in concrete tank only. It smells of plums, red and black cherries and, of course, black pepper! Exceptionally fresh and light on its feet.
Syrah, 'Gabouillon,' Domaine de Gouye, 2018, Northern Rhône
Visiting Domaine du Gouye is like stepping back in time. The wines are made in largely the same way they were 75 years ago. The Syrah grapes are plowed by horse and the Desbos family still uses a wooden basket press from 1886. This punches above its weight class. Its fruit comes from vineyards just outside of Saint Joseph and is grown on granitic soils. It is whole cluster fermented and aged in tank and neutral oak barrels for just under a year. It smells of black cherry, raspberry, pepper and mint, meat and earth. Pop this when the air gets a little chill and eat something meaty with it.
Côtes du Rhône Villages Massif d'Uchaux, Domaine Jean Deydier & Fils, 2015, Southern Rhône
Maurice Deydier was a successful cooper (barrel maker) in the late 1800s and started a small domaine in Châteauneuf du Pape, his son Jean took it over in 1950 and really began to focus on quality wine production. This bottling is sourced from fruit just north of the town of Orange and has all the hallmarks of that heralded appellation but is more accessible at a young age. In 2005, the area was granted permission to append Masiff d'Uchaux to the Côtes-du Rhône name. The area is heavily wooded around the vineyards, with unique limestone and sandstone rich soils that promote drainage, and encourage freshness in the grapes. This fuller blend of Grenache, Mourvèdre, and Cinsault smells of strawberries, plums, cinnamon and dried herbs…a perfect wine for fall!
Willamette Valley Chardonnay – Some Recent Greats, 3-Pack, $135
Chardonnay has been grown in the Willamette Valley for decades, but until about 10 years ago was relegated to second class status. The best vineyards land was saved for Pinot Noir, the most attention in the winery, press, restaurants, and shops was saved for Pinot Noir… for a while Pinot Gris was even getting more love than Chardonnay. While comparisons to Burgundy have always been a part of Willamette Valley wines, one has to wonder why it took so long for Chardonnay to get the respect locally. Well that is the past. There are many producers who are now intently focused on making great Chardonnay here. Wines that express the grape, the terroir, and the delicate hand of the winemaker. The 3 selected below, are by no means our attempt to name the 3 best. We would have to make a full case with 12 wineries represented to do that. Rather, these are three wines from three parts of the Willamette valley by winemakers that have years of experience behind them, and many years of winemaking ahead of them. That is exciting stuff!
Chardonnay, Whistling Ridge Vineyard, Goodfellow Family Cellars, 2017, Ribbon Ridge, Willamette
Marcus Goodfellow has been a fixture in Oregon wine for decades, he left his job at the Heathman to found Goodfellow Family Cellars in 2002. Goodfellow is a member of the Deep Roots Coalition, a group of producers who exclusively make wine from dry-farmed vines, with the belief that dry-farming forces the roots to grow deep and better express vineyard terroir. The Whistling Ridge vineyard sits on the top of the Ribbon Ridge AVA and is comprised of marine sedimentary soils that are between 40-50 million years old. The Chardonnay grapes are sources from a 1 acre block and fermented and aged in neural oak for 20 months. It smells of lemons, quince, white flowers and wet rocks.
Chardonnay, Four Winds Vineyard, Crowley Wines, 2018, McMinnville Coast Range, Willamette
Tyson Crowley has been making Pinot Noir and Chardonnay in the Willamette Valley for over 20 years. He has long term partnerships with small, passionate growers who farm sustainably and never irrigate their vines. Four Winds Vineyard sits in the McMinnville Coast Range which is influenced by powerful cooling winds from the Ocean via the Van Duzer Corridor. The own-rooted Chardonnay vines are 100% Wente clone and ripening is slow, even in warm years. This wine has electric acidity! It smells of green apples, lemon zest and has a ton of salinity.
Chardonnay, Estate, Lingua Franca, 2018, Eola-Amity Hills, Willamette 
Lingua Franca is the culmination of a decades long dream of Larry Stone (who is one of the greatest sommeliers to ever work in America, and has quietly guided modern wine culture) to craft Pinot Noir and Chardonnay in the Eola-Amity Hills outside of Salem. He has partnered with Dominique Lafon of Meursault fame as his consulting winemaker and the young and talented Thomas Savre makes the wines here in the valley. The estate Chardonnay is a selection of the best barrels from their home vineyard which is organically farmed and planted on red basalt soils. The wine is a demonstration in the art of balance with impeccable tension between its broad texture and bracing acidity. It smells of lemon curd, yellow apples, and jasmine. It is sneaky in its initially subtle attack, as the finish goes on and on with note hints of orchard fruit, citrus and flinty stones.
Domaine Jean Foillard 2018 Horizontal Study (A Beaujolais Master), 3-Pack, $170
For decades when many people thought about Beaujolais they thought of the intensely fruity, lean, and uninteresting nouveau wines that lined grocery store aisles around Thanksgiving. We are so thankful that has changed. It is due in large part to the painstaking efforts of Jean Foillard, as well as a few other growers who in the 1980s and 1990s started to change all that. What was a handful of growers then, are now dozens and dozens of stellar vignerons providing the world with Beaujolais that is truly world class wine. Foillard was at the start of that. He helped re-invigorate the region with strict farming and winemaking principles which included organic treatments in the vineyard, harvesting the fruit at optimal ripeness, using minimal amounts of sulfur, and never chaptalizing or filtering his wines. They are a pure and quintessential expression of the true potential of the Gamay grape. They are often hard to get and rarely sold in a convenient "3 Pack" featuring 3 of the terroirs of the Domaine.
Fleurie, Domaine Jean Foillard, 2018, Beaujolais
Foillard's Fleurie is usually the most elegant and textured of his cuvées. It is sourced from a tiny, 1-hectare parcel planted on pink sandstone in the lieu-diet Champagne. It smells of strawberry, raspberry, dried herbs and forest floor.
Morgon, Cuvée Corcelette, Domaine Jean Foillard, 2018, Beaujolais
Cuvee Corcelette is perhaps the most accessible and giving of Foillard's cuvées when young. It is sourced from the lieu-diet Corcellette in the village of Morgon. Foillard's vines are over 80 years old! This rich black-cherry cola fruit of Morgon is offset but tons of pretty floral notes in this cuvée. It has great balance and a finish that lasts minutes!
Morgon, Les Charmes, Eponym', Domaine Jean Foillard, 2018, Beaujolais
The Charmes vineyard is a true Grand Cru of the village of Morgon. It is the highest elevation vineyard in the appellation and has varied soils including schist, granite, and manganese. Foillard's vines are around 50 years old and he owns 1.5 hectares. All of these wines will improve in the coming years, but this is the one to put in the farthest corner of your cellar. It has crunchy fruit, solid structure, and bright acidity. More darkly fruited than the other 2 cuvées. While tasty now, it will appreciate the time.
Copyright © *2020* Le Pigeon, All rights reserved.
Find Us:
Le Pigeon
738 E Burnside St
Portland, OR 97214
(503) 546 – 8796
Canard
734 E Burnside St
Portland, OR 97214
(971) 279 – 2356