News From Pigeon + Friends: Cellar Sale
New Week, New Cellar Sale at Le Pigeon!
What a week it will be with wines for you… and me. We have 3 new wine packs this week.
First off we have our Collezione Sipper Italiana 6-Pack. 6 wines that stretch from the hills of Lombardy in the North to Puglia at the heel of Italy's boot. The selections were spearheaded by our Italian wine guru Ben Roan and are all gulpabley delicious.
Next is a 3-pack of 2016 Châteauneuf-du-Pape. The most heralded area of the Southern Rhône had a great vintage in 2016. These 3 wines are each strikingly different from each other and represent incredible value for this region. Really special wines to improve dinner any night of the week.
The final 3-pack is a trio of wines from Domaine des Aroisières. The Savoie region of France was barely on the minds of wine drinkers 20 years ago, but today is producing complex wines of precision, definition, and singularity. This Domaine's wines are hard to come by, but we received a little extra this year and thought a trio of blanc, rosé, and rouge would be fun to offer.
TO ORDER select your wine bundle of choice, follow the steps to securely order your wine. All payments will be processed ahead of time through our website.
Once you order they will be available for pickup at Le Pigeon Tuesday through Saturday, beginning on Thursday, October 22nd, from 12:00pm to 4:00pm. You can pick them up from our front door, or we can bring them out to your car. If those times do not work for you, please let us know and we can arrange an alternative. Shipping is available as well. Please call after placing your order.
We are all in this together, and when you're drinking good stuff, well hey, you're keeping it classy.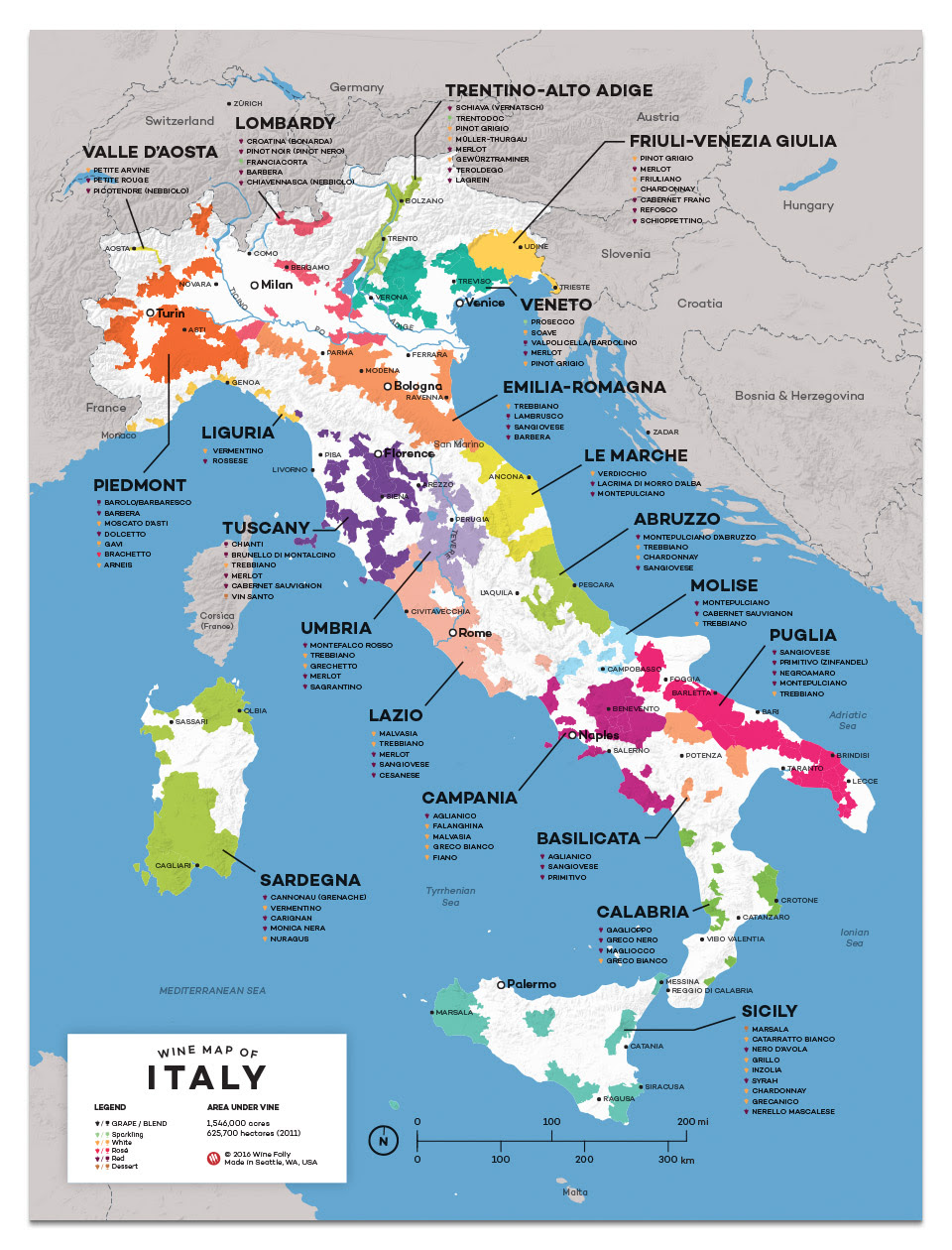 Collezione Sipper Italiana 6 Pack, $125
We've loved keeping you all supplied with wine these past few months, and we appreciate the trust and faith you have in us and our curated Sipper collections.
Many of you who have dined at Le Pigeon or Canard over the last 2 ½ years may know Ben Roan, who is has become an indispensable part of our team and family. Ben has a deep passion for Italian wines and has helped temper my excessive Francophile leanings when it comes to wine since he has been with us. Normally he and I work together to come up with the wine packs, but this Sipper pack is all Ben. I love a couple and am very excited to try the wines I haven't yet. There is no one other than Ben I put more trust and faith in when it comes to Vino Italiano – I'll be taking home a pack this week! I hope you will, too.
Best,
Andy
Oltrepo Pavese, Pinot Nero Bianco Frizzante, Ca' Montebello, 2019, Lombardia
This wine is quite literally a mouthful….lots of words and lots of flavor! It hails from Lombardia not too far from Milan. The Scarini family has been farming in this area for generations and generations. The family presses the Pinot Noir as soon as it comes into the winery and ferments it in stainless steel as a white wine…then it goes through another fermentation in tank giving it a slight fizz. Best enjoyed with cheeses, prosciutto, and good friends.
Ciró Bianco (Greco), Scala, 2019, Calabria
The fall clouds are beginning to roll in, but we're in denial and drinking like it's still summer. This delicious white is made by the Scala family in Calabria. It is organically grown and made from the grape Greco Bianco (a different clone than Greco di Tufo which is commonly found in the region of Campania further south). It bursts from the glass with orchard and tropical fruits, lime zest, and has some floral and spice notes. A great pairing for seafood as the weather gets colder and the seafood gets sweeter.
Nebbiolo Rosato, Nervi-Conterno, 2019, Gattinara, Piedmont
For this name the hyphen means a lot. When one discusses the great producers of Nebbiolo the name Giacomo Conterno is held in the highest regard. Nervi is the longest continuously operating winery in the Gattinara region having been founded in 1906. Gattinara is located in the Alto Piemononte, to the far north of Barolo and Barbaresco. Roberto Conterno purchased the Nervi winery in 2018. This rosé is perfect for fall, it has a little bit of weight to it but is bone dry. It smells of forest berries and cherries with a hint of spice and great minerality.
Dolcetto d' Alba, Azelia, Bricco del 'Oriolo, 2018, Piedmont
The Azelia winery, in Castiglione Falletto, is one of the best kept secrets in the Barolo region. Piedmont is known for its powerful and age worthy Nebbiolo wines, but Dolcetto is the wine that is drunk on a daily basis on the Piedmontese table. This wine is sourced from two vineyards, both at 600ft elevation with southern exposure. It is fermented and aged in stainless steel to retain freshness. It smells of blueberries, black cherries, spice and flowers. It is perfect with roast chicken or pasta with mushrooms.
Rosso di Montalcino, Piancornello, 2018, Tuscany
By law Brunello di Montalcino cannot be released until 5 years after harvest so many producers produce a "Rosso" bottling which can be released at a younger age. Good Rosso di Montalcino, like this one, posses all the great qualities of Brunello – bright acid, red and black fruits, and some tannic grip – but they are ready to drink on release instead of needing to be cellared for years. Tuscan cooking is simple and all about showcasing good ingredient, so we recommend pairing this wine with a big grilled steak finished with a drizzle of some really good balsamic vinegar.
Susumaniello Salento IGT, Li Veli, 18, Puglia
This is the best Susumanielllo we've ever had, and it may be the only one we've ever had. is There are only about 125 acres of Susumanielllo planted….at all. This obscure red grape is grown in small amounts in the Salice Salentino area of Puglia (the heel of the boot of Italy).  The bush trained vines are fermented in stainless steel and aged in neutral oak of mixed sizes.  It smells of plums, raspberries, and Chinese 5 spice…a great match to burgers and BBQ, or just the first few cold nights by the fire.
Châteauneuf-du-Pape 3 Pack, $120
"A rose by any other name would smell as sweet" is the famous line from Shakespeare, and is true for a lot of things, but not for the appellations of the Southern Rhône Valley. There are many wines from the region made with the same grapes (mostly Grenache, with Syrah, Mourvèdre, cinsault, and perhaps a dozen more), some labeled as Côtes-du-Rhône, or Gigondas, Sablet, Rasteau, Vacqueyras, etc… but none seem to possess the same potential for greatness in the bottle. Other appellations of the Rhône make amazing wines, but none have the same concentration of excellence as Châteauneuf. Which by the way is the very first region to be granted appellation status in 1936 within the current system.
Châteauneuf-du-Pape, Piedlong, Famille Brunier, 2016
The Brunier brothers are best known as the proprietors of Domaine de la Vieux Télégraphe, however they craft traditional Châteauneuf-du-Pape from a few other vineyard sites as well. The vines at the Piedlong vineyard are the highest elevation in the appellation and the bush-trained Grenache roots dig deep into the galets roulé stones. The blend is 90% Grenache with 10% Mourvèdre which comes from the Pignan vineyard (of Chateau Rayas fame). It ferments in concrete and is aged in concrete and large barrel. This cuvée is dark fruited and mineral driven. It is approachable in its youth, but will really begin to blossom in 5 more years. The wine certainly shows the pedigree and deep knowledge of the are you would expect from the family of Vieux Télégraphe.
Châteauneuf-du-Pape, Fût de Chêne, Domaine Berthet Rayne, 2016
Domaine Berthet Rayne was established in 1978, and has been organically farming their vineyards since 2002. This cuvée is sourced from 50 year old vines planted on limestone soils with rocks and pebbles throughout, it is a blend of 65% Grenache 30% Mourvèdre and 5% Cinsault. That is a fairly high percentage of Mourvèdre, a late ripening grape, that adds great olive and herbal notes as well as retains freshness in the finished wines. As the name fût de chêne suggests…this wine is aged in oak barrels of mixed sizes which allows the wine to breath and softens some of the tannins. This bottling is also fully de-stemmed before fermentation which also contributes to the elegance and plush texture of this wine. While this wine will get better with age, it is certainly the "drink first" bottle of the trio.
Châteauneuf-du-Pape, Cuvée Tradition, Galet du Papes, 2016
Jean Luc Mayard is crafting super-traditional Châteauneuf from a tiny cellar built by his father in 1929. The Domaine gets its name from the ubiquitous large white river rocks found throughout the region and the Mayard vineyards. The blend here is 80% Grenache with the remaining 20% comprised of Syrah, Mourvèdre, Cinsault, and Vaccarese. None of the fruit is de-stemmed and the wine is given a long 20+ day maceration before it ages in large, neutral oak foudre (huge neutral barrels). This bottling is dominated by savory meaty notes as well as black pepper and dried herbs, but still has plenty of intense berry fruit to balance!
Domaine des Ardoisières in 3 Shades 3 Pack, $120
The Savoie is an alpine region located next to the Swiss border. Vine growing can be traced to pre-Roman times when the Celtic-Allobroges cultivated vines which were trained to grow on tree trunks in the area. In the 20th century most of the wine produced there was consumed locally and hardly any was exported. However, the region has experienced a renaissance in the last 30 years. The wines of Domaine des Ardoisières are a prime example. They are some of the most in-demand and hard to come by wins of the region and we are excited to share them. The Domaine's lands were originally planted to grapes during Roman times, but in the intervening years they were forgotten and became overgrown with forest. A passionate group of supporters cleared the vineyard in 1998 and began piecing the steep terraces back together to create Domaine des Ardoisières. The Domaine's 17 acres of vineyards are planted on steep, rocky slopes high above the town of Freterive. The Domaine has employed biodynamic principles in the vineyard since the vines were planted. Drinking these wines from the side of Mont Blanc is like tasting freshly squeezed juice running off a glacier."
Vins des Allobroges Blanc (Jacquère),
 Silice 2019
This mineral-driven white is produced from the native Jacquère grape from fruit purchased from a neighboring vineyard. Silice means silica and is a reference to the unique soils in which this wine is grown. Fermented and aged all in tank for freshness.  Fresh on the nose with orchard fruit, white flowers and lemon. The midpalate texture is surprising lush and then there is an exuberantly lively finish with hints of crushed stone and almond flowers.…perfect with oysters or alpine cheese.
Vins des Allobroges Rosé (Gamay),
 Argile 2019
Not the most expensive, but the rarest, of the Domaine's wines. The fruit for this rosé is sourced from their estate vineyard in the town of St. Pierre de Soucy. The Gamay is grown in clay (argile) based soils and the fruit is fermented with indigenous yeasts and for 9 months on its lees in tank.  This medium bodied rose is perfect for fall, it smells of red berries and stone fruits with a touch of spice. The light color hides the seriousness of the wine, that seems to suggest both mountain glaciers and forests.
Vins des Allobroges Rouge (Gamay/Persan), Argile 2018
Sourced from the same vineyard as the Rosé this red is a blend of 80% Gamay and 20% Persan, which is a local varietal that adds some tannic grip and peppery notes to the elegant and fruity Gamay. The wine spends nine months in three-to five-year-old barrels before bottling. It is a touch smoky on the nose with red raspberry compote, pomegranate seeds, and a hint of rhubarb. On the palate it is lithe and mineral driven with a lip-smacking acidity and a nice pepper crunch. This wine defines pure.
Copyright © *2020* Le Pigeon, All rights reserved.
Find Us:
Le Pigeon
738 E Burnside St
Portland, OR 97214
(503) 546 – 8796
Canard
734 E Burnside St
Portland, OR 97214
(971) 279 – 2356