News From Pigeon + Friends: First Cellar Sale of 2021… Things Are Looking Up!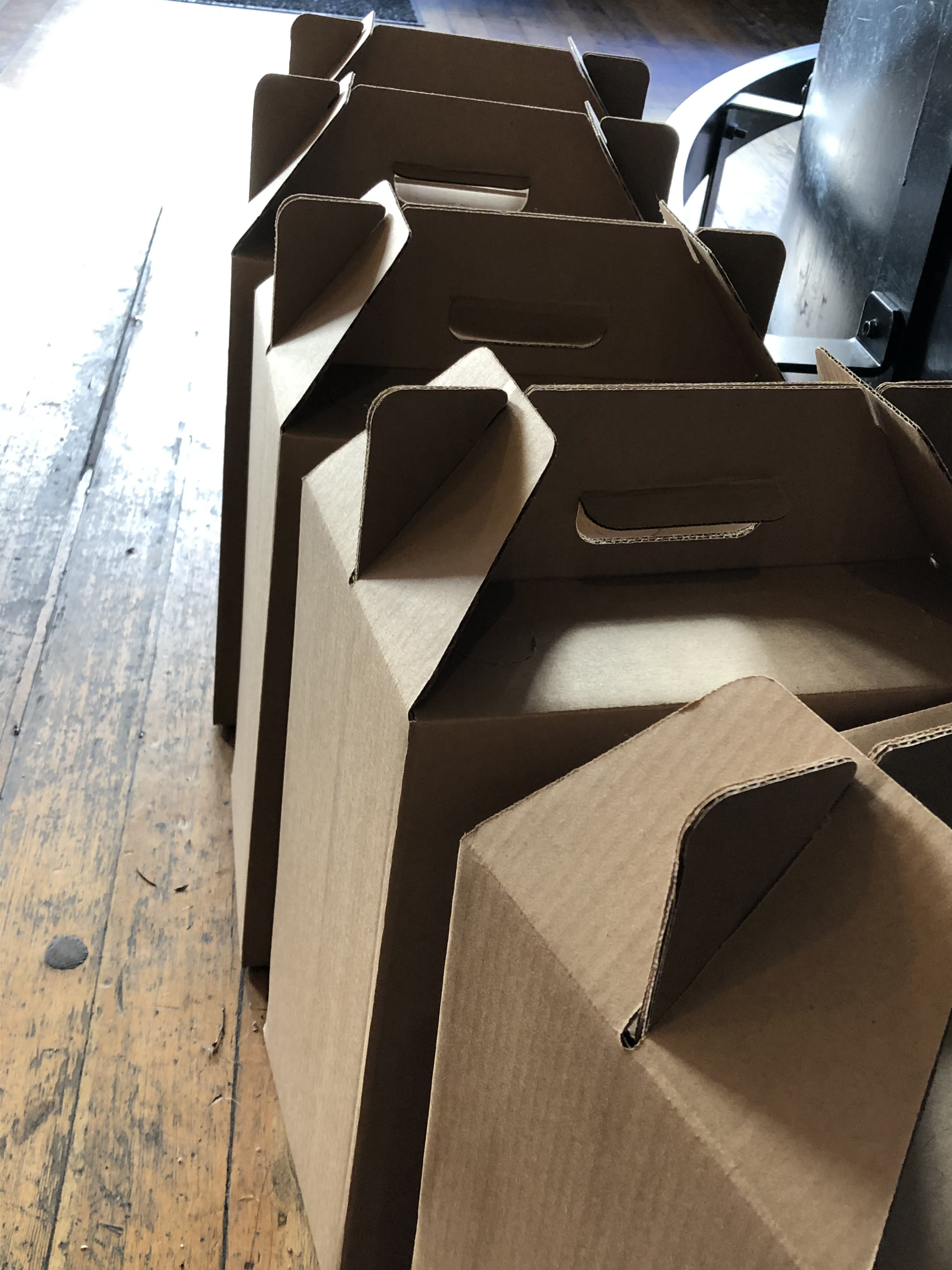 Wine Packs Are Back!
We are back in the swing of things and we've got three new wine packs on sale.
First off we have our (Not So Dry) January Sipper Pack. It's a new year and hope is alive. We've got 6 wines to celebrate that. These wines are great wines for drinking now, and hopefully bring some warmth and joy to your evenings.
Next up is our trio of wines from Thibaud Boudignon. One of the most exciting new-ish producers in the Loire. If you love Chenin, minerality, and texture in a wine you'll want to sample this trio.
Finally we are offering some Bourgogne from Denis Bachelet. One of our favorite Burgundian vigneron. Hard to find, super delicious, and one of a kind.
TO ORDER select your wine bundle of choice, follow the steps to securely order your wine. All payments will be processed ahead of time through our website.
Once you order they will be available for pickup Wednesday through Saturday from noon to 6:00 pm, beginning on Wednesday the 28th.
We are all in this together, and when you're drinking good stuff, well hey, you're keeping it classy.
(Not So Dry) January Sipper 6-Pack $125
An array of tasty wines for this chilly, but hope-filled, first month of 2021!
Brut Rosé (Gamay), Methode Traditionelle, Domaine Migot, NV, Lorraine, France
Even though this winter has been relatively mild, not being able to see our friends or visit our favorite restaurants has made it feel longer than most. A good bottle of bubbles can serve as a reminder that there are still things to celebrate as we look towards the coming spring. This wine hails from the tiny region of Lorainne in northern France where the picturesque vineyards are flanked by the Moselle river (which runs into Germany and becomes the Mosel River). The organically grown 100% Gamay is made using the "Champagne Method" by a passionate, young 13th generation winemaker named Camille Migot. The wine is medium bodied and bone-dry. It  smells of fuji apples, strawberries, and winter spice.
Melon de Bourgogne, La Soeur Cadette, 2017, Burgundy, France
Melon de Bourgogne is known as the grape that produces dry Muscadet in the Loire valley on France's western coast but as the name suggests, the varietal actually traces its origins to Burgundy. The tiny region of Vézelay is located just south of Chablis and has a typical mix of clay and limestone soils found throughout the Burgundy region. The Montanet family who own Domaine Cadette are credited with putting Vézelay on the map. In the late 1980s they ran the local co-operative and vinified wines for the entire region. However, as their skill as winemakers grew and their farming became more meticulous they chose to strike out on their own and distinguish the quality of their wines. This Melon spends about 6 months aging in stainless steel to preserve the bright, refreshing character of the wine. Smelling it evokes thoughts of the coming spring, it has aromas of Meyer lemon, wet rocks, and white flowers. It is great as an aperitif or with any kind of seafood.
Grüner Veltliner, Terrrassen, Weingut Jurtschitsch, 2019, Kamptal, Austria
Despite being the most widely planted grape in Austria, Grüner Veltliner is a grape that just doesn't get enough love. It could be because it is difficult to pronounce?  Or maybe because the mass-produced examples aren't very interesting. Either way, this wine shows the true potential of the grape and will turn you into a Grüner fan! It is made by the husband and wife team of Alwin and Stephane Jurtschitch who feel that "it is not only an ethical principle to work sustainably, but also that quality can only be achieved through healthy soils and vines." They farm organically, using natural compost instead of commercial fertilizers, and they plant peach trees and garlic in their vineyards to break up the monoculture. This classically styled Grüner smells of lemons, green apples, and white pepper. It is our favorite white wine to drink with roasted vegetables or winter soups.
Pinot Noir, Johanneshof Reinisch, 2018, Thermenregion, Austria
Wines from Austria's Thermenregion are quite literally a mouthful! The region gets its name from geothermal hot springs that run underneath many of the vineyards in the area and the region is best known for its two indigenous white grapes: Rotgipfler and Zierfandler. However, at Reinisch Pinot Noir is possibly the most important wine that they produce. Pinot Noir is notorious for being a finicky grape to grow but the hot springs help mitigate winter frosts and temperature swings so that the Pinot berries can ripen uniformly throughout the growing season. Like all great Pinots, this wine is all about perfume! It smells of purple flowers and sweet spice with charming blackberry fruit and balanced tannins to compliment. Pair this wine with cheese, roasted chicken or mushroom dishes to really make it blossom!
Côtes du Roussillon Villages, Le Clot, Clot de l'Oum, 2016, France
This 100% Syrah from Clot d l'Oum is the perfect wine to warm up with on a cold winter night. It hails from the Roussillon region of southern France, where the warmth and light from the sun in the area provides ideal ripeness for the grapes. Syrah loves granitic soils and lots of wind. Clot de l'Oum's high-elevation vineyards benefit from both of those factors! This bottling smells of stewed blackberries, green olives, smoked meat, and pepper and herbs. It is a perfect match to roasted meets or you could just curl up with it by the fire.
Bordeaux Supérieur, Château Saintcrit, 2017, France
Chateau SaintCrit was founded in the late 1800s but it began to experience a renaissance in 2003 when Florence Prud 'Homme purchased it. Florence is a Bordeaux native who had a lifelong dream of owning her own Chateau and making quality wine. Her passion and drive lead her to convert to Organic farming in 2015 and the Chateau is certified as having High Environmental Value (meaning that they are actively working to reduce the environmental side-affects that winemaking has on the environment).  This 100% Merlot is aged in concrete which allows the wine to mature without being influenced by the aromas of oak barrels. This plush wine smells of red cherries, plums and wet leaves and is great with pasta or a steak.
Thibaud Boudignon; Knocking Our Socks Off and Raising the Bar, Trio of Wines, $175
It's only been a few years that we have been enjoying these wines (the winery was established in 2009), and each year it is with great excitement that we try the vintage with the local importer. Admittedly we hold our breath a little because the wines are not cheap, but we can never resist buying some because they are just so good. Thibaud Boudignon is originally from Bordeaux, he honed his winemaking craft while working at Philipe Charlopin in Gevrey-Chambertin during the early 2000s. He was shortly thereafter hired by Savennières producer Chateau Soucherie to be their winemaker in the late 2000s. It was in 2009 that he began to make wine under his own name from a scant 3.5 ha in the heart of Anjou and Savennieres. Knowing that the quality of his fruit was of most importance, he committed himself absolutely to the health of his vines, choosing to farm organically and spend the majority of his time in the vineyards. The results speak for themselves. His wines are on some of the best restaurant wine lists in the world, and snatched up by Chenin junkies as soon as they are available. Discovering these wines was like rediscovering a grape and/or a region. Wild Stuff!
Anjou Blanc, à François(e), Thibaud Boudignon, 2018
Made from his finest plots in Anjou. Vines are 35 years old on average, and planted in grey schist and rhyolite (volcanic) soils. Indigenous fermentation and no malolactic. Then aged in 350l and 700l barrels (30% new). The wine is named after his late mother, who tragically passed away from cancer when Thibaud was 17 years old. He makes this wine in her honor, without any compromise. If he feels the wine does not live up to his mother's name, he won't make it. Bone-dry and balanced, the wine shows flavors of honey, green apple skin, yellow stone fruit, and schist. Pop tonight or lay down for the next 5-7 years.
Savennières, Clos de la Hutte, Thibaud Boudignon, 2018
100% Chenin Blanc from the lieu-dit 'Clos de La Hutte' in the hamlet of La Possonniere. Thibaud planted this parcel with masalle selections from great Loire growers in 2011. Grown on solid schist, some spots at the surface, others 30cm sand before hitting the mother rock. Like the Anjou Blanc Indigenous fermentation and no maloactic. Aged in 50% 350l and 50% 500l barrels (15% new).
"For Savennières lovers, this is a different expression of the area, more subtle, lighter on its feet without losing the core density of the appellation…. the nose opens up to notes of lemon-drop, lemon verbena, hay, white tobacco and gun-flint. The oak is just perceptible….The typical apple-skin tannins of Savennières bring length, playing with the saltiness. The wine is a baby, and some bottle aging will definitely bring up more layers and texture. If you want to enjoy it now, decant it and don't drink it too cold. Otherwise keep it up to 20 years," Pascaline Lepeltier.
Anjou Rosé, Thibaud Boudignon, 2019, Loire
To show that Thibaud has an easy side too: The rosé is a fun introduction to Thibaud's wines. The savory character of Cabernet Franc (which makes up 80% of the blend) is complimented by Grolleau (a more delicate variety) that brings bright berry and cherry tones to this zippy rosé that shows great acidity and lovely stony quality too. A favorite rosé of ours, and selected by Andy to pour at Gramercy Tavern last summer (it was the 2018 then) as part of the Le Pigeon Tavern Takeover.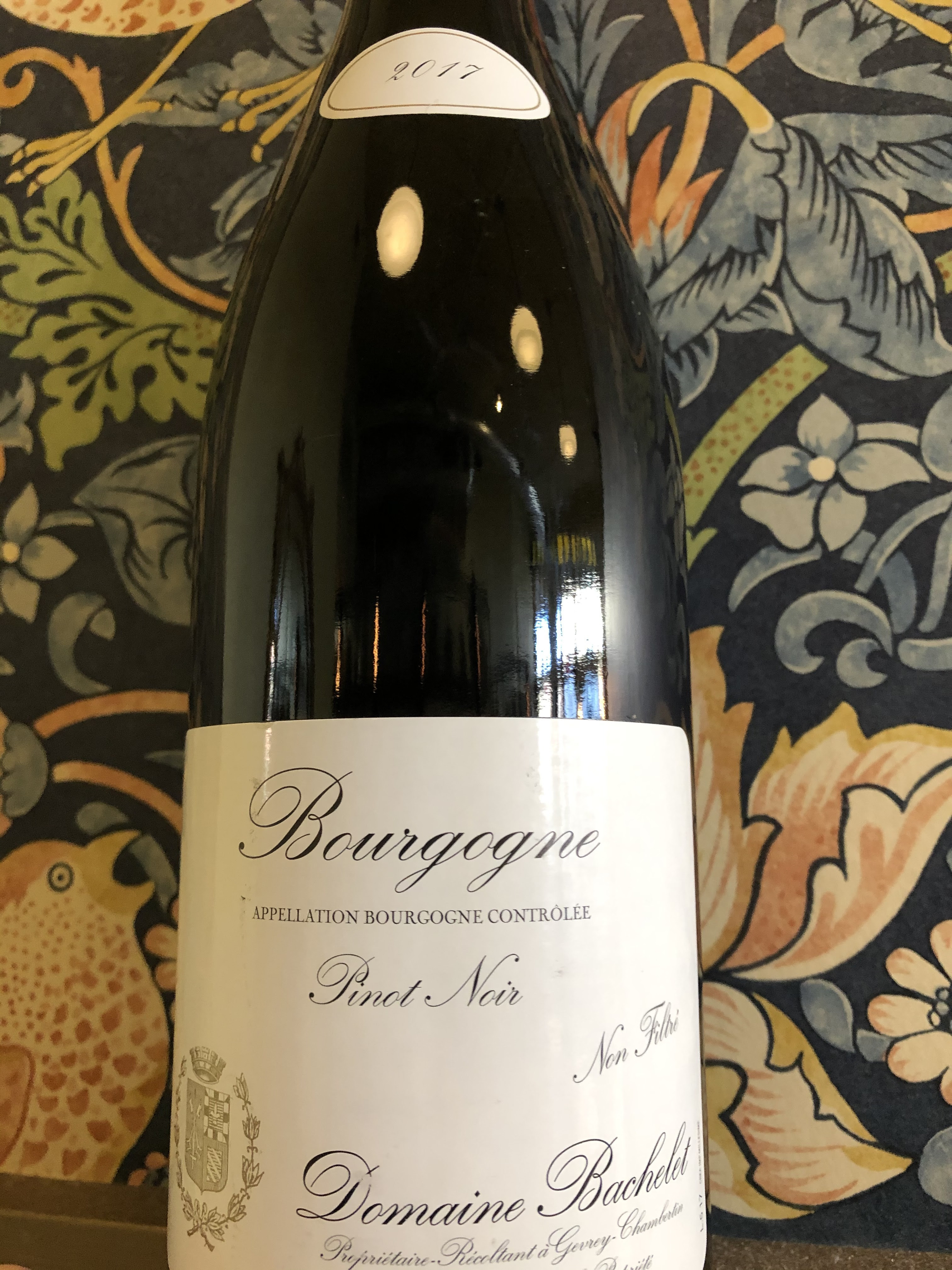 Bourgogne Rouge, Domaine Denis Bachelet, 2017, $62 per bottle
A few months ago, we offered a vertical of Gevrey Chambertin from Domaine Denis Bachelet that was snatched up quickly. His wines can be hard to come by. Recently we were able to get our hands on a big chunk of Denis' Bourgogne Rouge, and we could not say no. So today we are offering some up to you all. While wines labeled Bourgogne Rouge can be a mix of fruit from all over Burgundy, from a guy like Denis Bachelet who is so laser focused on his vineyards in and around Gevrey Chambertin, the wine itself is a lot more special than that. The grapes for this wine come from the lieux-dits of Pressonier and Grand Champs. These two lieux-dits lie partially in land that is classified Village Gevrey as well as some the is not. Due to the fact that not all the vines lie in the Village part the wins is classified as Bourgogne Rouge….but we would dink this wine over many many other "Gevreys." Why? Well because Denis farms just 3.5 hectares of vines in Gevrey Chambertin and just to the north in Brochon, and while many vigneron turn grapes into delicious wine there is a touch of alchemy in how Denis turns grapes into wines that are always yummy. Not just complex and thought provoking, this wine will put a smile on your face. The wine boasts an unusual level of depth, intensity, and balance. There are red and black fruits, earthy notes, and gorgeous tension. A lacy texture perfectly balances its sparklingly clear verve.
Copyright © *2020* Le Pigeon, All rights reserved.
Find Us:
Le Pigeon
738 E Burnside St
Portland, OR 97214
(503) 546 – 8796
Canard
734 E Burnside St
Portland, OR 97214
(971) 279 – 2356