News From Pigeon + Friends: New Cellar Sale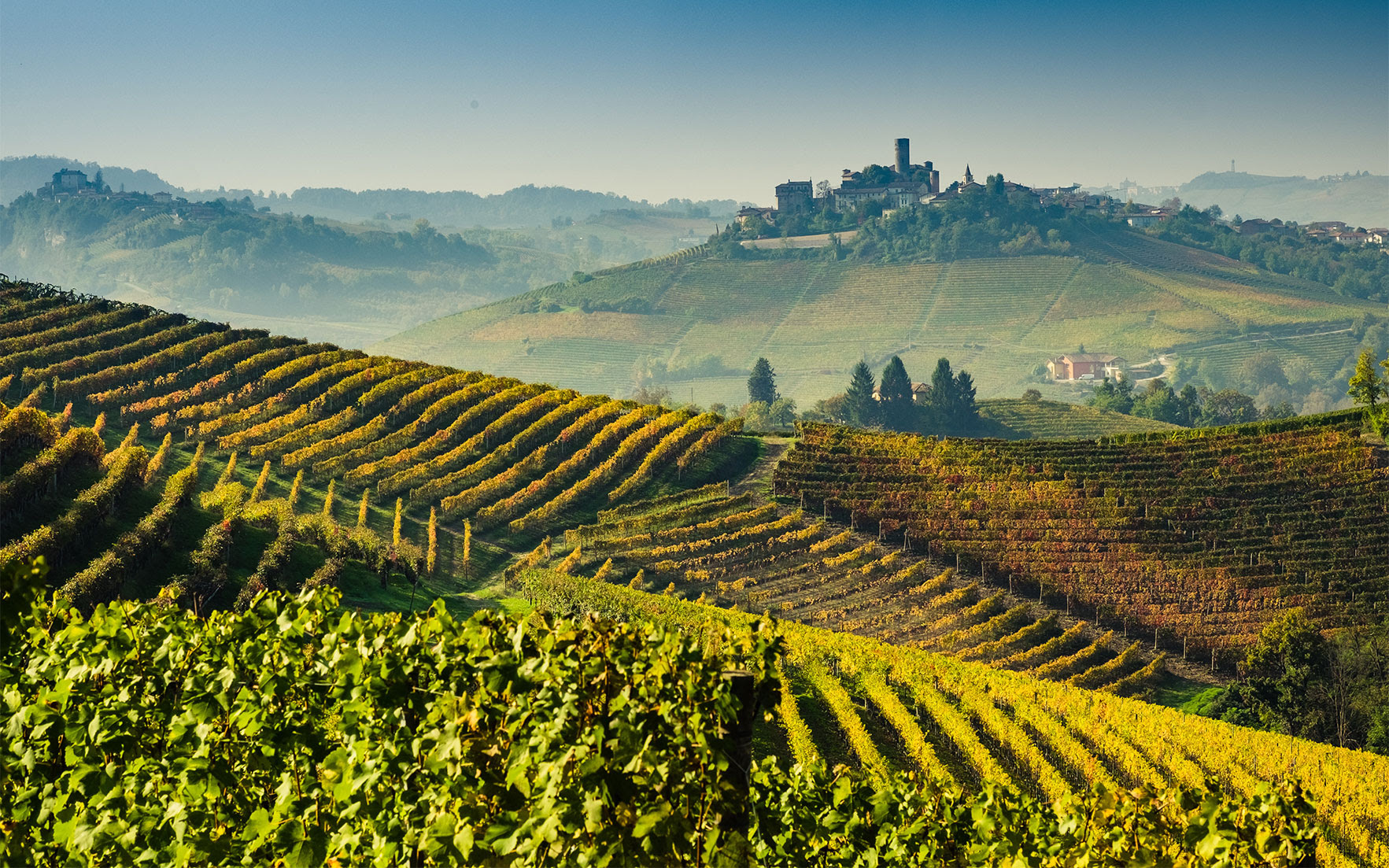 We have 2 new wine bundles to offer this week before the curated packs take a short break. So if you like our curated packs don't miss out on this week's offers, as it will be 4-6 weeks till you see the next one.

Our Sipper Pack Suspended Pack is the last sipper pack for a few weeks. We dug deep to find some real gems from a sparkler with the complexity of a fancier (ahem, Champagne) label, to an 11 year old red from Italy's far south.

We are also offering a trio of Nebbiolo (1 Barbaresco and 2 Baroli) from the much heralded 2016 vintage. We bought a lot of this vintage and plan to cellar a lot of it for future wine list placements, but are offering just a few 3 packs today for home drinking.

TO ORDER select your wine bundle of choice, follow the steps to securely order your wine. All payments will be processed ahead of time through our website.

Once you order they will be available for pickup Wednesday through Saturday from noon to 5:00 pm, beginning on Wednesday the 7th.

We are all in this together, and when you're drinking good stuff, well hey, you're keeping it classy.

Sipper Pack Suspended Pack, $125
It has been a full year of putting these curated wine packs together for you…we've had so much fun choosing exciting wines for your weekly drinking. We are preparing to re-open Le Pigeon and Canard next month and there is lots of work to do! Therefore, we are going to PAUSE on the wine packs until we get the restaurants humming again (don't worry we plan to start the packs up again sometime in May). This is a blockbuster pack that really over-delivers, so you might want to get two to hold you over until we re-start.
Crémant du Jura, Brut Nature, Champ Divin NV, France
The Jura is an alpine region located in the eastern part of France near the Swiss border. Though separated by a broad plain, the soils in Jura and Burgundy are a very similar blend of clay and limestone. Fabrice and Valerie Closset-Gaziaux founded Champ Divin in 2008 after spending years consulting as experts in sustainable farming. They farm their vineyards biodynamically and are incredibly precise winemaker. All of this shows through in the quality of the wines. This blend of Chardonnay and a local white variety called Savagnin is fermented in stainless steel before it goes through a secondary fermentation in the bottle (just like in Champagne). They pick the fruit when it is perfectly ripe which allows them to produce this sparkler without dosage (the extra sugar that is often added after secondary fermentation). The wine has powerful aromas of peach, pineapple, and lemon and has enough weight to pair with cheese, fish, or poultry.
Toscana Bianco (Vermentino, Trebbiano, Ansonico), Cassamatta, Bibi Graetz, 2019, Italy
Bibi Graetz is a true bon vivant (or however that translates in Italian) who crafts soulful wines from a tiny building located within the walls of his family's 11th century castle in the town of Feisole, which sits high on the hill above the city of Florence. This white comes from a tiny commune and peninsula located in southwestern Tuscany. When you taste this wine, you can feel that the grapes were grown in in close proximity to the sea…it has powerful saline inflections. This bottling of Cassamatta (which means "crazy house") is a blend of 60% Vermentino, 30% Trebbiano and 10% Ansonico (known as Inzolia in Sicily). The Vermentino brings tons of tropical and exotic fruit aromas to the blend and the Trebbiano and Ansonico contribute body, texture, and acidity. This wine is refreshing, bright and great by itself or with any type of seafood.
Grüner Veltliner, Sohm & Kracher, 2019, Niederösterreich, Austria
There are few names that resonate more in the Austrian wine scene than Sohm and Kracher. Aldo Sohm won and defended his title as Best Sommelier in Austria between 2002 and 2006 until he moved to America in 2007 (and won Best Sommelier in the U.S. that year as well). Gerard Kracher is the son of Alois, who was a visionary and pioneer in his home region of Seewinkl (in Burgenland, Austria) where he proved to everyone that quality sweet wines could be produced at Trockenbeerenauslese levels of ripeness. Gerard took over the reigns after his father's passing and has carried the torch that was passed to him. In the mid 2000s Aldo realized that in order to further his understanding of wine he would need to make some himself. He began to talk with Gerard about starting a project together and they both agreed that they wanted to explore the potential of Grüner Veltliner in various regions throughout Austria. This bottling comes from the sandy soils of Illmitz in the Niederösterreich region. It shows the bright and fresh side of Grüner, it smells of lime zest and pears, with great minerality and a soft floral note. Plus, it's a one 1-Liter bottle which means you can have an extra glass without feeling too guilty.
Getariako Txakolina Rosado, Rubentis, Ameztoi, 2019, Spain 
Warm weather is on the horizon and you are going to thank us for turning you onto this refreshing and slightly spritzy wine from Basque country in Northern Spain. Getariako Txakolina is a tiny appellation in Northern Spain on the border of France. The wines there are made from two predominant local grape varietals Hondarrabi Zuri and Hondarrabi Beltza-the former is white and the latter is red (although they have similar names there is no genetic relation between the two). Ameztoi was the first producer of Rosé in the region! While many other producers chose to rip up their Hondarrabi Beltza vines, Ameztoi chose to keep their old vines and much of the Beltza in this cuvée comes from a vineyard planted in 1840. The white and red grapes are co-fermented and after fermentation the must is cooled down and a lid is put over the fermenter which traps the carbon dioxide and gives the wine a light fizz. This Rosado smells of tart strawberries, peaches and cherries and is pale in color and pleasantly light. Best enjoyed outdoors…on a porch, near a lake, or by a campfire!
Côtes-du-Rhône (Grenache/Syrah), Bout d'Zan, Mas de Libian, 2019, France
The Thibon family first acquired the Libian property in 1670. Wine has been the primary focus of the estate since 1970, but the grounds are still planted to 8 hectares of olive trees, flowers and other crops. This helps maintain biodiversity in the biodynamically farmed vineyards on the estate. The property is currently lead by three female generations of the Thibon family and the quality of the wines has never been better. This blend of 75% Grenache and 25% Syrah is fermented in concrete and aged for 9 months in large, neural oak barrels. This bottling has the hallmark floral and spice notes of great Côtes-du-Rhône; however, it is set apart by its delicate and crunchy red-berry flavored fruit. This is our current go-to wine for BBQing!
Salento Rosso (Negroamaro), Notarpanaro, Cosimo Taurino, 2010, Puglia, Italy
Over the last two decades the wine world has become much smaller and tiny regions and producers are able to enter into markets that previously would have been closed. Overall this is very positive, but it does mean that it is increasingly difficult to find those "hidden gems" which present really high quality as well a tremendous value. The Cosimo Taurino winery was founded in 1970 in the Salento region of Puglia (the heel of Italy's boot). Primitivo (or Zinfandel in America) is the most famous grape from the region but Negroamaro has a long history of making balanced, food friendly and age-worthy wines. This bottling is sourced from the Notarpanaro vineyard which contains 40-year-old vines. The wine spends about 6 months aging in French oak, but after bottling it spends many years aging in the wineries cellars so that it can slowly mature and be ready to drink on release. The 2010 in its prime drinking window and smells of stewed berries, wet leaves and terra cotta. Enjoy with roasted meats of hearty pasta!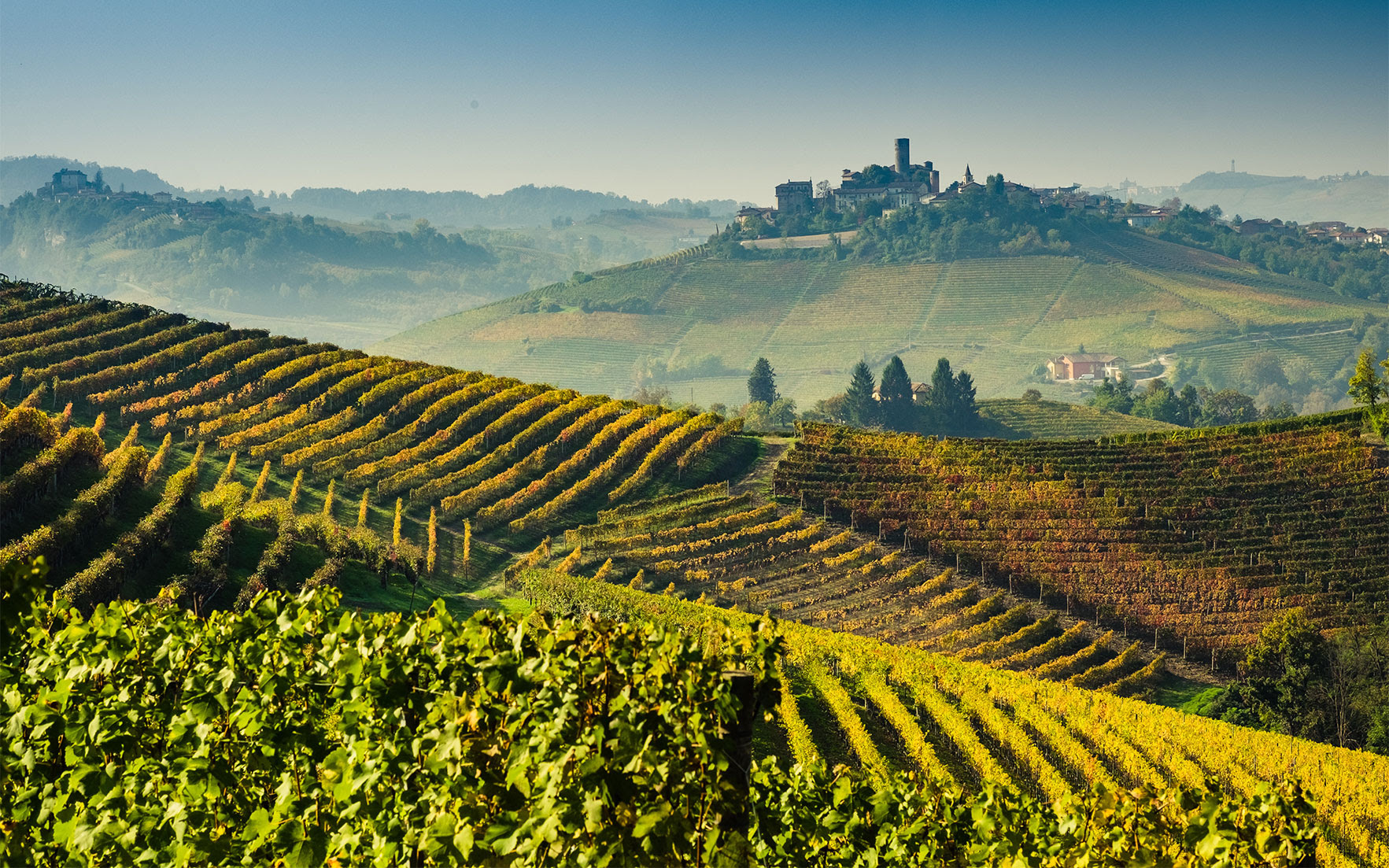 2016 Nebbiolo Trio (Bangin' Barolo & A Barbaresco), $175
Part of the excitement and magic of wine (and sometimes the frustration) is that every year is a unique representation of the climatic factors that occurred during the growing season. Climate change has proved to be a double-edged sword for many European growing regions. The Langhe (which contains both Barolo and Barbaresco) is a cool-climate region that in the 1970s may have had 3 good vintages out of 10 but over the last 20 years they are able to reliably ripen their fruit 9/10 years. This has come with its own set of problems like increased Spring frost and hail, as well as many years being so warm that the wines are straddling 15% alcohol and out of balance. But in 2016 the stars aligned and provided producers with the best vintage in recent memory (possibly decades). Great wine is all about balance and the moderate summer and fall meant that harvest occurred about 5 days later in 2016 than in other recent years. This allowed producers to slowly get their grapes physiologically ripe so that acidity, tannins, and alcohol are in harmonious balance. Although the 2016s have textbook Nebbiolo tannins the wines are seamless and expressive with the ideal concentration of fruit without being overly heavy. We want to share a few examples from some of our favorite producers that showcase the potential of the vintage.  Although these wines will age for decades, they are surprisingly accessible right now.
Barbaresco, Ovello, Cantina del Pino, 2016 
The Cantina del Pino winery was founded in the 1990s when Renato Vacca convinced his father to leave the local co-op (the most famous winery co-operative in the world, known as the Produttori del Barbaresco). Striking out on their own required tons of investment and lots of courage, not to mention that Renato's cousin Aldo is the managing director of the Produttori. Cantina del Pino emerged as a stand-out producer of classically styled Barbaresco. The Ovello vineyard is their flagship bottling. What sets Ovello apart from other vineyards is that it has southern exposure that ranges from east to west. Ovello produces some of the most balanced wines in the village year in and year out. Sadly, Renato passed away in 2020 at the young age of 51. His legacy will continue but there will not be many more opportunities to taste wines that were crafted by his hand from vineyard to bottle, let alone from such an incredible vintage. This Nebbiolo has lifted aromas of red cherries, strawberries and tobacco.
Barolo, Fratelli Alessandria, 2016
Verduno is a tiny hamlet in the northwestern corner of the Barolo zone. The wines of the area had for years been the quiet secret of wine geeks and passionate collectors, but as of a few years ago the secret's out! The Baroli of Verduno are spiced and fragrant, and while still being long-lived wines that can age for decades, they are a little gentler, and some might say they exhibit more finesse than their neighbors to the south. Some say it's due to the soil which is a complex mix of calcareous clay, silt, and sandstone interspersed with chalky veins. The Alessandria family has quietly been producing world class wines from the area since the 1870s and still continue to produce wines in a very traditional fashion. The 2016 is all about perfume…sweet spices, fresh herbs, and rose petal aromas waft up from the glass, and the wine will continue to open up for hours.
Barolo, Bussia, Giacomo Fenocchio, 2016
The Village of Monforte d'Alba is located in the southern part of the Barolo zone and is known for producing darker and more brooding expressions of Nebbiolo than some of the neighboring areas. The most famous and highly regarded vineyard in the village is Bussia. This is a little precarious however, because Bussia is an incredibly large vineyard that has gone through expansions over the years. There is a major difference in quality between the "original" zone and the expanded area. Giacomo Fenocchio's vines are in the heart of the original delineation of the vineyard and are amazing examples of the potential of Bussia to make timeless and age-worthy wines. Ever a traditionalist, the wines ferment for 40 days on their skins then age for 30 months in large Slavonian oak before bottling. This wine smells of black cherries, tar and tobacco, and would definitely benefit from some extended cellar aging.
Copyright © *2020* Le Pigeon, All rights reserved.
Find Us:
Le Pigeon
738 E Burnside St
Portland, OR 97214
(503) 546 – 8796
Canard
734 E Burnside St
Portland, OR 97214
(971) 279 – 2356