Here you'll find all the recent happenings and upcoming events at our four Portland, Oregon restaurants: Toro Bravo, Tasty n Sons, Tasty n Alder, Mediterranean Exploration Company (MEC) and our new event space and gastronomic society, Plaza del Toro, in Southeast Industrial district.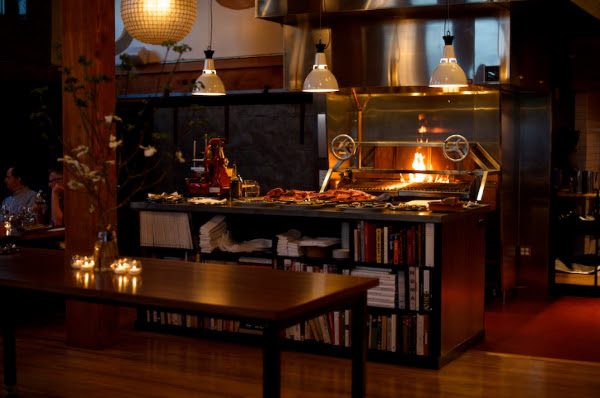 Plaza del Toro, our new gastronomic society + event space opened late last month and if you weren't able to make it out to the launch party (photo gallery here) or any of our initial events we have a lot of great ones coming up. Here's what's happening this month.
Sunday Service: Biscuits & Bluegrass
reservation only
Sunday, May 17th, 10am-3pm  
$40 prix fixe brunch, $30 additional wine/beverage pairing
For reservations call 503.764.9678 or email kristen@plazadeltoropdx.com
Sunday Service is our weekly prix fixe brunch with live music where we celebrate community, families and friends. Our first Sunday Service on Mother's Day was a blast and featured New Orleans jazz band Baby & the Pearl Blowers along with all sorts of tasty Big Easy food. For this one, we're keeping it southern with black-eyed peas, fried chicken and jo jos, honey butter biscuits ++ and music from The Golden Country — a band that I love so much they played at my last birthday party. More details here.
Tablao de Rosas Flamenco & Pintxos Party
Friday, May 22nd, 7-10pm 
$80 all inclusive, bottomless Gramona Gran Cuvee Cava
Purchase tickets here
Join us for a very special night of live Flamenco dance and music from Tablao de Rosas along with a menu fueled by ingredients sourced from our dear friends' Leslie and Manuel Recio's recently opened Spanish and French specialty food market Conserva in The Pearl. Leslie and Manuel own Viridian Farms and Renee and I got married at their farm in the summer of 2010. Gramona Winery, one of the last remaining family-owned cava houses of the Panedes region of Spain in Catalonia, will also be in attendance and they promise to keep your glasses filled all night with their delicous Gramona Gran Cuvee Cava. Gramona's full line of cavas and wines will be available to enjoy at the party or to be purchased and picked up within the month at Plaza. More details here.

Beau Carr VS Gabe Rosen
2 chefs, 3 ingredients: strawberries, octopus & lamb, 6 courses, guests vote
​Saturday, April 18th 6:30pm 
$50 food, full wine list and beverage pairing available
For reservations call 503.764.9678 or email kristen@plazadeltoropdx.com
This is the first of our soon-to-be regular competitive chef dinner series Versus. In the ring for Versus match number one: Beau Carr from RingSide Steakhouse and Gabe Rosen of Noraneko and Biwa. Three ingredients, six courses, two top Portland chefs. Rosen and Carr will push boundaries and come out swinging with three back-to-back courses each followed by dessert from Plaza pasty chef Carrie Merrill. For our first Versus dinner I've chosen strawberries, lamb and octopus. I want Plaza to, first and foremost, be a place for chefs to study and play, so there won't be too many rules. At the end of the dinner, guests vote, one chef wins and we donate $500 to the winning chef's charity of choice.
Upcoming Holiday Closure
Tasty n Sons will be closed for maintenance on Memorial Day so if you're wanting a tasty brunch that day Tasty n Alder has you covered.