FISH MARKET • RESTAURANT • OYSTER BAR
3004 East Burnside Street • 971-806-6747
* MARKET OPEN 10AM–8PM EVERY DAY EXCEPT TUESDAY *
* RESTAURANT OPEN 11AM–8PM EVERY DAY EXCEPT TUESDAY *
(Both closed every Tuesday)
Please read our Covid-19 house rules HERE  •  We accept EBT/SNAP/Oregon Trail.
CHEESIN' WITH CHEFS
In the decade+ Flying Fish has in been in Portland, we've been blessed to work with some of the town's most creative culinary minds, and with some of the best ingredients in the Northwest. 
Chef Andre Uribe
, pictured at far right with Cap'n Lyf and Chef Trever, has been a ride or die, including during our big move to Burnside a year and a half ago. Currently, Andre and his bro Chef Patrick Marg operate 
Sustainable Meals Oregon
 – a meal delivery service that puts healthy, responsible, and most definitely delicious food on your family's table. Check em out!
Shifting the chef spotlight a little over this way, that's Chef Rick Gencarelli behind the brilliant madness at Lardo. Lardo's and Flying Fish's time kinda parallel one another in PDX – theirs at the cart pod at  43rd & Belmont and ours at 32nd & Division – so to be collaborating in 2021 is truly an honor. All next month, our tag team CHEFWICH will be served on a long roll – albacore tuna, chimichurri, fish sauce, and more – and proceeds from this sandwich will go to charity. Stay tuned for details (and consider this albacore foreshadowing for this email).
Here in the kitchen on Burnside, Chefs Erik, Trever and Danny are making magic, and the forecast for the next week is perfect Portland patio party time. You know what perfect Portland summer calls for? Perfect summer salads. Willamette Week's Andrea Damewood called our Tuna Niçoise "the real Portland twist on the ladies-who-lunch classic." And who are we to disagree? Thanks WW!
That niçoise was to have been perfect Portland segue to an Albacore Announcement, but we first have a Salmon Interruption. Two spots just became available on our fishing trip happening Tuesday, September 21st. We're casting off from Astoria with Captain Bob and casting lines for coho salmon on their fall run. $200 a head, keep what ya catch. Email Lyf – oregonfreshfish@gmail.com – if you'd like to join us.
And now, an Albacore Announcement.
AN ALBACORE ANNOUNCEMENT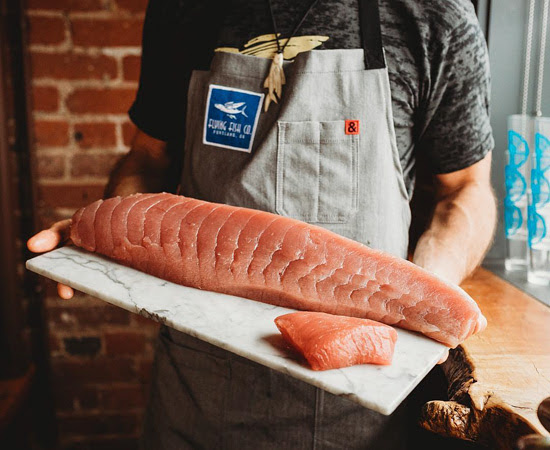 "Lyf. Loin. Love." —A framed sign I saw at your mom's house.
IT'S HERE!!!
That's it, that's the announcement. Well, let's call that the headline, like on a press release. Actually yeah, wanna go full press release with it? In an email? That you opted into? Wow, that is very cool.
FOR IMMEDIATE RELEASE
Main Headline: IT'S HERE!!!
Dek: Albacore Season has begun, Flying Fish has some
Dateline: Oregon Coast, July 2021
I
ntro paragraph: Flying Fish company is pleased to announce the acquisition of locally caught Albacore Tuna, the first of the season. Albacore, hand-caught offshore in the Pacific one at a time and cared for responsibly on the boat, is Oregon's most highly prized sushi-grade fish. Flying Fish is proud to support these fishermen and women and provide high quality tuna to our loyal customers.
Quote: "I like Albacore Tuna. It is nice," said Lyf Gildersleeve, president of Flying Fish Company. Note: Photos don't actually appear right aligned in the body of a press release, but as we respect your journey with us through these frivolous words, this photo by Natalie of the aforementioned niçoise felt appropriate to share here.
Body paragraph: Tre-Fin Day Boat Seafood is Flying Fish's favorite source, and we'll begin receiving their bounty soon. In the meantime, we're working with other local albacore fishermen, and we highly recommend checking out Tre-Fin's recipe page for proper, prime treatment of fresh caught albacore.
Boilerplate: Flying Fish Company has a boilerplate at the bottom of this and every email and we are ready for this schtick to be over almost as much as you are. 
End notation: # # #
Local Albacore Tuna. IT'S HERE!!! Hella salmon too. HELLA salmon.
FRESH FISH AS OF SATURDAY JULY 17TH
Albacore Tuna* – wild, Pacific Ocean (Oregon)
Ahi/Bigeye Tuna* – wild, Pacific Ocean (Hawaii)
Chinook Salmon – wild, troll caught, Pacific Ocean (Oregon) – wow, very cool photo, congratulations →
Chinook Salmon – wild, tribal caught, Columbia River (Oregon)
Coho Salmon – wild, troll caught, Pacific Ocean (Oregon)
Ora King Salmon* – sustainable farm-raised, New Zealand
Sockeye Salmon – wild, Cook Inlet, Alaska
Pacific Halibut – wild, Pacific Ocean (Alaska) – fillets, steaks, cheeks
Lingcod – wild, Pacific Ocean (Oregon)
Rockfish – wild, Pacific Ocean (Oregon)
Sablefish/Black Cod – wild, Pacific Ocean (Oregon)
Escolar/Walu* – wild, Pacific Ocean (Hawaii)
Rainbow Trout – sustainable farm-raised, Idaho
Steelhead – sustainable farm-raised, Washington
* – Sushi-grade fish
A TIME TO SHUCK,  A TIME TO SLURP
A time for love, a time for hate. A time for peace, I swear it's not too late. Oysters. In bunches, on half shells, down your throat. That's the destination. That's the spirit. Turn turn turn. Slurp slurp slurp. *Burp*
FRESH OYSTERS AS OF SATURDAY JULY 17TH
Eld Inlet – Washington
Hammersley Inlet – Washington
Island Creek – Massachusetts
Kokus – Washington
Kumiai – Mexico
Los Rucos – Washington
Mere Point – Maine
Netarts – Oregon
Row 34 – Massachusetts
Summerstone – Washington
Tidepoint – Washington
Totten Inlet – Washington
HAPPY AS A
CLAM is my JAM, SAM. 
And what a clam jam it is, Sam. Onion poached to perfection. Bacon crumbled by hand. Manila Clams simmered slow. Bubbling steam fills the room in golden waves. Breathe it in, Sam. Breathe it in. Break that bread. When I dip you dip we dip. Sam.

FRESH SHELLFISH AS OF SATURDAY JULY 17TH
Manila Clams – sustainable farm-raised, Washington
Mussels – sustainable farm-raised, Washington
Sea Scallops – wild, Atlantic Ocean (Massachusetts)
Littleneck Clams – sustainable farm-raised, Massachusetts
Shrimp (FROZEN) – wild, Del Pacifico, Mexico
FLAVOR SPREAD
It's the grill marks for me. That's the exact part I'm placing on my tongue to begin this journey through flavortown®. Flying Fish house-smoked fishes juggle smoky, sweet, and salty in one flavorful package – with flavor enhancers like stone ground mustard and flavor delivery vessels like crunchy crostini ready and available for even more flavor.
SMOKED FISHES AS OF SATURDAY JULY 17TH
Smoked Scallopsº
Smoked Steelheadº
Smoked Sablefish/Black Codº
Smoked Ora King Salmonº
º – Flying Fish house-smoked, Gildersleeve family recipe
BURGDOGGEN
Dude you used this photo last week.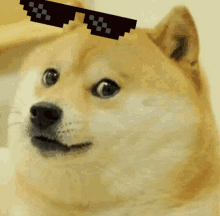 Correct. We did use that photo of our house burgdoggen – the Flying Fish Company Burger – last week. Here it is again this week, as burgdoggen delicious as before. Photo by Natalie and styling by Matthew. Still, again. Burgdoggen.
FRESH MEAT AS OF SATURDAY JULY 17TH
BEEF – Laney Family Farms, Canby, OR
Ground beef (Laney)
OUR RESTAURANT MENU
For dining here or to-go. Menu updated July 2021
CLICK MENU TO ORDER ONLINE FOR PICKUP:
ALSO: Cocktails, sake, wine, and beer for dining onsite. Inquire within.
FLYING FISH SIGNOFF & DISCLAIMER
PLEASE NOTE: This email was accurate at the time of its weekly writing. Some products come and go quicker than others, so for best results on the freshness, follow us on the social medias: Facebook, Instagram, and Twitter. And tag us in your Instagram pics @flyingfishpdx – we love seeing your food pics!
Cheers,
Lyf Gildersleeve and the Flying Fish Team: Alana, Boo-boo, Chris, Danny, Elowynn, Erik, Isabelle, Jack, Jae, Jesse, Jordan, Kenneth, Kevin, Luis, Mad Dog, Madeline, Mike, Neebs, Ross, Ryan P, Ryan S, Sam, Sarah, Sawyer, Tara, Trever, Wyatt, and Brad
INSTAGRAM JAM OF THE WEEK
Once again, Tuna Niçoise – this time through the eyes off @elliomalley.
ABOUT FLYING FISH
Craig and Sandy Gildersleeve opened Flying Fish Company in Sandpoint, Idaho in 1979 – the year before their son Lyf was born.
Now president of Flying Fish Company, Lyf has spent his entire life around fish, including an aquaculture education at the Harbor Branch Oceanographic Institute at Florida Atlantic University.
Flying Fish has three locations: Sandpoint, Idaho; Durango, Colorado; and Portland, Oregon. The Portland location opened in 2009 as a food cart at the D Street pod on Division Street. In 2011, we opened the fish shack on Hawthorne Boulevard. In 2016, we moved into a stand at Providore Fine Foods on Sandy Boulevard. In February 2020, we opened our standalone location on East Burnside with a restaurant and a patio.
* * *
Thank you for supporting our family-owned business. 
—Lyf, Natalie, Juniper, and Miles Gildersleeve (and Hazel the Dog)
* * *
PHOTO BY NATALIE GILDERSLEEVE PHOTOGRAPHY: Summertime. Gang's all here.
Copyright © 2021 Flying Fish Company, All rights reserved.
Our mailing address is:
Flying Fish Company
3004 E Burnside St
Portland, OR 97214-1950