Meet the Wineries!
In an effort to keep you up to date on wineries in Portland we will be featuring one winery a month in an email and on social media. The plan is to give you a couple of highlights in this email and then follow us on Facebook or Instagram to hear more about each winery.We hope you enjoy this snapshot into each of these unique small Urban Wineries.
Hooray For You Wine Company
Why did you decide to be an urban winery instead of in the valley? 
We have moved around quite a bit since we started. We've outgrown multiple spaces since our inception and continue to increase production. This year we grew again so we were forced to find new digs.
We've been in the valley and in Portland, and while we love the community of making wine in the valley, both Christopher and I have day jobs that require a lot of us. An hour's commute in each direction to do a punch-down or two during harvest makes for very long days and late nights. Neither of us is ready for the quiet life of full time in the valley.
What is the benefit of being an urban winery? 
Proximity to the work that needs to be done and a thriving group of local winemakers that are willing to lend a hand or a piece of equipment when something (invariably) goes wrong in the middle of harvest.
Having a local community to share events with, which means more exposure to all of us.
What kinds of wine do you make? 
We have a wide range of minimal intervention, mostly no sulfur added wines.
Chardonnay
Reserve Chardonnay
Pet Nat of Cabernet Franc
Rose of Cabernet Franc
Cabernet Franc
Red Blend (Cab Franc, Merlot, Cabernet Sauvignon
Merlot
Reserve Cabernet Sauvignon
What is your signature wine? 
We started with the idea of making great Cabernet Franc. It's a wine that Christopher and I both enjoy, and make it in a variety of styles.
That said, Chardonnay is our bestselling wine, and the wine we make the most of volume-wise.
Hooray for You Wine Company
Hours of operation: We offer tastings by appointment only.
Events or Specials at other PDX Urban Wineries

Friday Night is Soup Night at Boedecker Cellars
Every Friday from 4:00pm to 8:00pm we're pairing a glass of our handcrafted wine with a bowl of house made soup for $28.00 / $20 for Wine Club members. Plus there'll be special pricing on the featured wine just in case you want to share a bottle or two at home or at the winery, which of course you will because: Friday!
On the menu this Friday: Galician bean, sausage, and kale soup – or vegan bean, herb and kale soup, and a glass of Boedecker Cellars Cabernet Sauvignon. Delish!
Reservations requested: https://boedeckercellars.com/tasting-room

Jackalope Pouring at Providore Fine Foods
Friday November 18th Taste wine and grab loads of goodies from Providore. From 4pm-6pm.
2340 NE Sandy Blvd, Portland, OR 97232

WINERY OPEN HOUSE at Willful Wines
Saturday 19th November 11am to 6 pm
Our first open house since harvest! Come and taste our newest releases and hear our stories from harvest 2022. Limited selection of library wines available.
WIllful Wine Co.
5705-F NE 105th Ave.
Portland, OR 97222
In honor of Beaujolais Nouveau day, Portland Wine Company is releasing the latest Love & Squalor Gamay Noir 2021. We have been sold out of our Gamay for quite awhile now (it goes fast!) so are thrilled to have it back while supplies last. We will have it open to pour in the tasting room for the whole month of November and if you buy three bottles or more you'll get 10% off.
Join us Saturday, November 19 from 4pm to 7pm for an epic wine club pick-up party featuring wines in your allocation, music from the record player, and delicious bites made to pair with the wine club wines. No reservations required. Complimentary for club members plus a guest. If you are not a member, but have been thinking of joining, contact us at info@loveandsqualorwine.com or just come to the party and join. You'll get all the club perks on the day you sign up. We hope to see you there!
Portland Wine Company
3201 SE 50th Avenue
Portland, OR 97206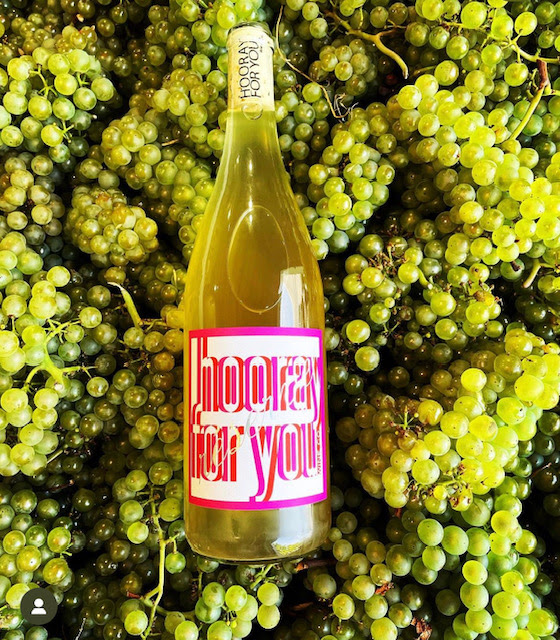 Taste Wines from Hooray For You Wine Co
November 23rd 6pm-8pm
Cellar Dog
1620 SE Claybourne St #106-A
Portland, OR 97202
Indie Wine Mixer
November 25 and 26 from 12p-6p
At Mac Market, 1140 NE Alpine Ave, McMinnville, OR
Join Jackalope Wine Cellars, Gonzales Wine Company, Mijita Wine Company, and Ricochet Wine Company and taste 12+ wines! These small producers will be pouring tastes of some of their latest releases, with glass pours and bottles to go available. A portion of proceeds will be donated directly to the local Food Bank.

Clay Pigeon Winery Fall Release Party 
Saturday, November 26th 1-4pm
@ Cellar 503 (4407 S Corbett Ave, Portland, OR 97239)
Join us as we release our 2021 Willamette Valley Pinot Gris and 2017 Rogue Valley Syrah. Come have a nibble, try the new wines and taste through our full line up. Details at: https://claypigeonwinery.com/2022-fall-wine-release-party
Thanksgiving Weekend Flights & Bites
Saturday 11/27 2pm – 8pm
Sunday 11/28 1pm -5pm
Join us the weekend after Thanksgiving for Flights & Bites. We have invited our friends from RAM Cellars to pour alongside us in the tasting room. Total we will have 8-10 wines on the flight + our Holiday Mulled Wine. Tickets are $30 and we strongly recommend you purchase in advance.
A portion of the tasting fees will be donated to Esther's Pantry. We encourage you to bring donations of non-perishable food items and personal hygiene items as well. As a thank you for bringing a donation we will give you $5 off of any bottle purchases.
Holiday Inspired Small Plates available for purchase. We will have Holiday Gift packs available and special discounts on wine purchases plus our Holiday Mulled Wine Kits.
Tickets http://www.hipchicksdowine.com/tickets/thanksgiving-weekend-flights-amp-bites
Copyright © 2022 PDX Urban Wineries, All rights reserved.
Our mailing address is:
PDX Urban Wineries
4510 SE 23rd Avenue
Portland, OR 97202