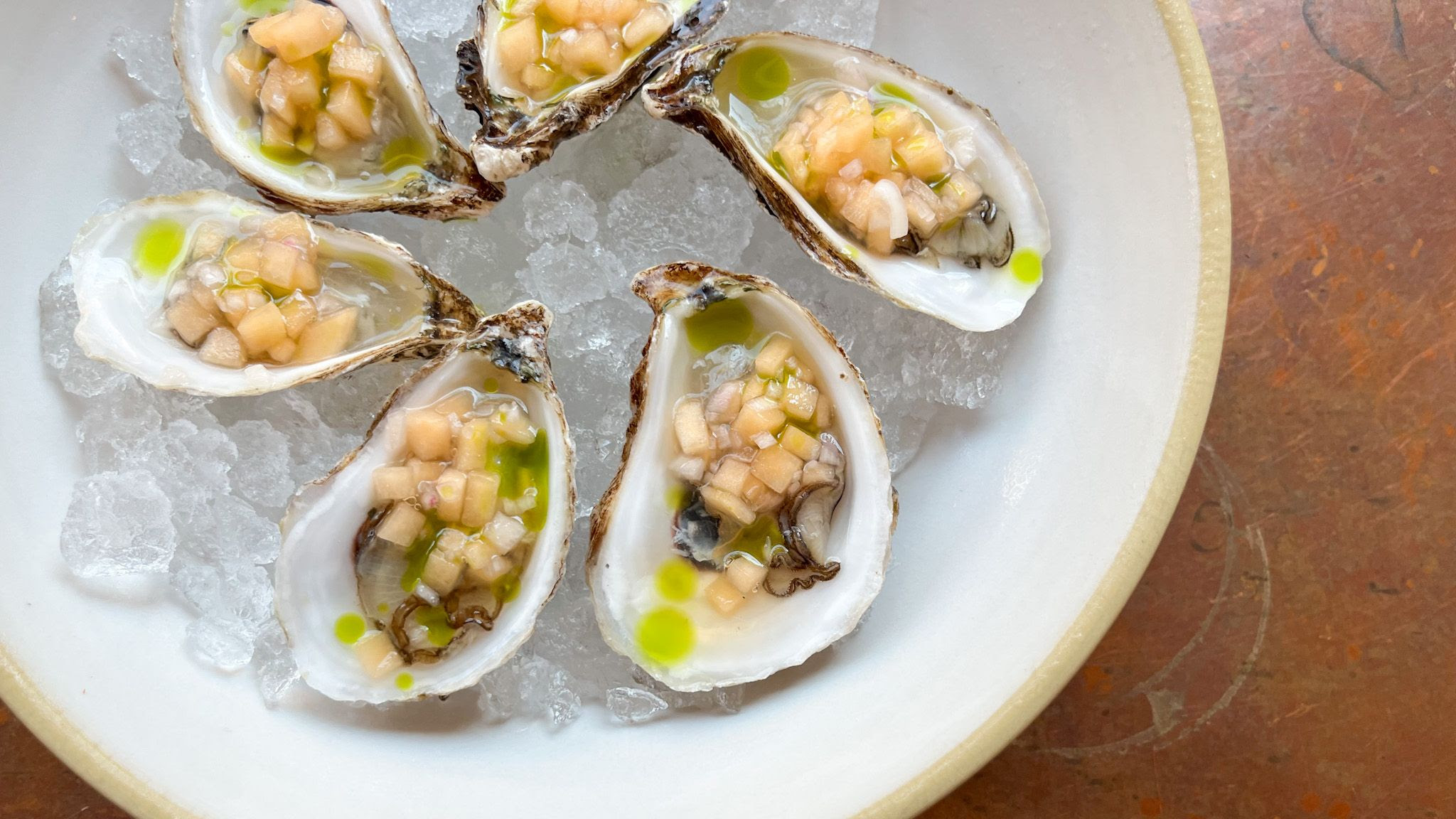 Oyster Hour – Tonight, Tomorrow and the next Day
longer than an hour, more than just oysters! 
Every Thursday, Friday, and Saturday
4:30pm – 8:00pm
A la carte dinner
with appetizers, salads, and main course dishes.
and…. lots of different oyster options!
Cold beer great wine.
********
No reservations
Seating and standing room are offered on a first-to-come, first-served basis
Here's what we'll be serving this week: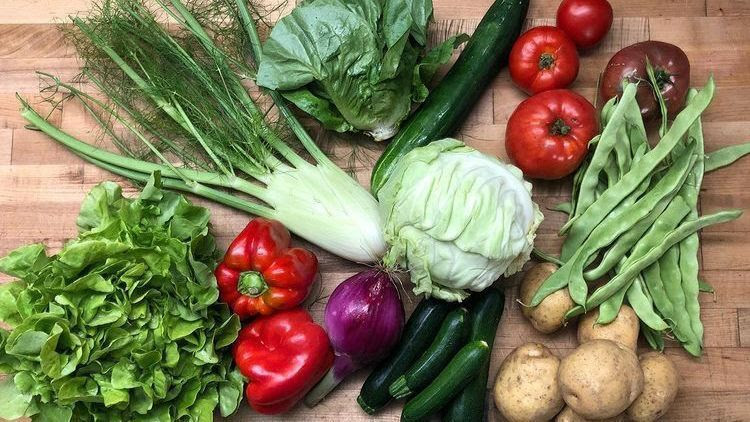 LAST CALL FOR AUTUMN QUARTER MEMBERSHIPS!
The best way to guarantee your share of fresh produce each week.
Chef Katy Millard curates a selection of seasonal produce from the same local farms we work with in the kitchen at Coquine. Offered as a "standard" or a "mini" sized bag, each comes with a note from Katy about what's included, and some ideas for how to use them.
First pick up date of the Autumn quarter is Wednesday, September 7th
Last pick up date of the quarter is Saturday, December 3rd
Enrollment for the Autumn Quarter closes Wednesday, September 31st
Standard bag: $45 per week
Mini bag: $30 per week
Pricing is for 13 weeks of the Autumn Quarter. 
---
---
Dinner at Coquine
Full service, in-person dining for parties up to four diners
Wednesday through Saturday
Select your menu option
*four-course chef's choice menu*
*seven-course tasting menu*Book here via Tock
A tip about booking dinner reservations: 
Each Tuesday, at 3pm, we release bookings for the following week. While many of the bookings fill up quite quickly, we do often see some last-minute turnover, and encourage you to check back on our Tock page frequently for any added availability in the last 24-48 hours leading up to a service night.
A 20% Service Fee will be added to your bill, to be divided among all front-of-house and back-of-house employees working in support of your experience.
We look forward to serving you