We received more emails in response to Tuesday's newsletter than we ever have before, and we're happy to say every single one was positive. We're proud to have so many engaged customers who understand that through good food and collective action, we can indeed be a positive force for change in our communities.
For the month of June, we will be donating half of the proceeds from the sale of our weekly Produce Boxes to four local organizations dedicated to improving our community through food.
EQUITABLE GIVING CIRCLE
Dedicated to empowering BIPOC Portlanders with a CSA model that directly supports BIPOC-owned farms.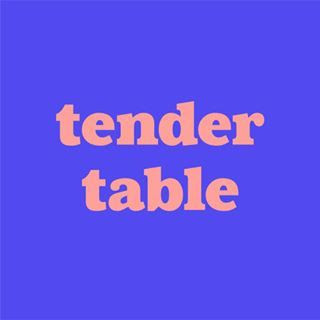 TENDER TABLE
A community-centered food and storytelling platform for women, trans and non-binary people who are BIPOC.
IN THE WEEDS
A volunteer-run CSA connecting local farmers with food-insecure restaurant & bar workers.
Piccone's Corner for Portland General Defence Committee
Friday, June 5th
Friday is Pork Pick-Up with Piccone's, and this week the team will be grilling sausages in the RGF parking lot to raise funds for the Portland General Defense Committee, an organization helping to bail out Portlanders arrested during the recent protests against police brutality.
When receipts are totaled, Piccone's Corner will make a matching donation on top of whatever they've sold, so please consider coming down and buying yourself a sausage for lunch. Maybe buy 3. If you can't make it down but would like to make a donation, reach out to anna@picconescorner.com and they'll match that too.
Purchase full and half shares of pork here, and Produce Boxes here.
We have a long way to go and a lot of work to do before we'll see justice for all people, and your continued support means the world to us.