Curbside pickup for all the Holiday produce you need.
Holiday Feasting Is Happening
Happy Holidays! We got you, and your cooking, a gift! We put together all the fruits and vegetables you need for a Holiday feast in one box! Whether you are making ham, roast beast, a big bird or seven fishes – our holiday feast boxes have a perfectly selected mix of accompanying veggies, mushrooms, flavor makers and fruits!
So many of you enjoyed our Thanksgiving Discovery Boxes, we wanted to keep you happy – and safe! All of our boxes are available for easy curbside pickup. But order soon! Feast boxes must be ordered by December 22nd for pickup by the 24th!
As always, our Boxes feature the best produce we can find from local and sustainable farms as well as our favorite picks from up and down the west coast. Stay safe, skip the line – order your Holiday Feast Box today!
Please allow 48 hours between order and availability. Order by December 22nd for December 24th pickup.
Providore Fine Foods is now open every day, 10 am- 6pm.
Rubinette boxes and custom orders are available for curbside pickup during business hours. Our full list of products is available on our website.
Got last minute gifts to give? We've got you covered! Our gift baskets include everything from a bountiful bonanza of treats – including hoshigaki, Old Blue Raw Honey, delicious dates, our favorite fruits and nuts and more – to a simple sample of savory snacks (with Oregon truffle salt, of course). Find all our gift baskets here!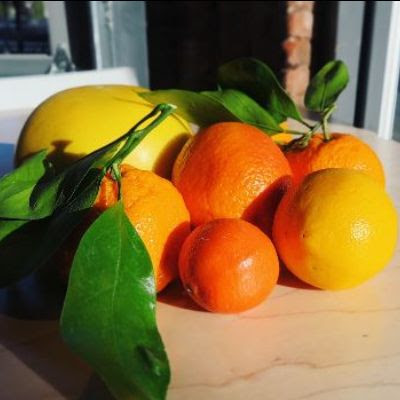 Looking for a simple centerpiece for your family feast? Citrus season is here and we have all sorts – from tiny, tart Calamondin to giant Shaddock pomelo. Keeping your distance? If you want to order your own selection or have us pull a pile of our freshest and most beautiful fruit, get in touch and we'll get you set up!
You bring the knife, we'll bring the snacks! We've also added a special box that allows you to create an epic crudité spread without ever going into the store – just provide the platter and your slicing skills! Featuring everything that crunches, snaps and snacks, plus our favorite Garlic Expressions dip/dressing. Find it here!
Copyright © 2020 Rubinette Produce Market, All rights reserved.
Our mailing address is:
Rubinette Produce Market
2340 NE Sandy Boulevard
Portland, OR 97232