---
To Our Market Community,
This Sunday, at precisely 8:31 p.m., is the Summer Solstice. This occurs when the earth's North Pole has its maximum tilt toward the sun. For those of us in the Northern Hemisphere, it marks the beginning of summer and the longest day of the year. All locations north of the equator have days longer than 12 hours so we need to make the most out of all of that daylight!
We can start by recognizing Juneteenth on Saturday. Explained by New York Times food writer, Nicole Taylor, this is the holiday that remembers the day – June 19, 1865 – when enslaved Africans in Galveston, Texas, learned from Union soldiers that they were free, two years after Abraham Lincoln signed the Emancipation Proclamation. Taylor went on to say that Juneteenth is widely considered to be African-American's Independence Day, and like most holidays, it is celebrated with food. Must-have items are red drinks which are nods to hibiscus and kola nuts, which made their way to the Americas as part of the transatlantic slave trade. Also part of the celebration – "fiery sausages, watermelon-scented shaved ice, juicy stone fruit cobblers and barbecue".

Foods on the Juneteenth altar include beets, strawberries, watermelon, yams and hibiscus tea, as well as a plate of black-eyed peas and cornbread. Credit: Jim Wilson/The New York Times
While watermelons won't make an appearance in the market until mid-July, sausages, both spicy and not, can be found at Lonely Lane Farms and Scratch Meats. We are fortunate to have Hibisbloom in the market so shoppers can experience the blissful traditional West African hibiscus flower sip commonly known as Bissap. We recently wrote about Bissap and Hibisbloom in a previous newsletter, which you can read on here. For stonefruit cobbler, try one of these recipes from Food and Wine using fresh cherries from Baird Family Orchards who will be starting the market this week, or juicy apricots from Alex Farms. A barbecue will be perfect given Saturday's toasty forecast and this recipe from NYT Cooking for Memphis Dry Rub Mushrooms is amazing. It is a unique and tasty way to explore different mushrooms using a dry rub adapted from Greg Collier, the chef and co-owner of Leah & Louise in Charlotte, N.C. You can find Lion's Mane mushrooms at The Mushroomery.
Credit: Ryan Liebe for The New York Times. Food Stylist: Simon Andrews.
Warm Regards,
The Beaverton Farmers Market
---
We will see you all this Saturday at the Market, from 9AM-1:30PM!
---
Next up – Father's Day is Sunday, June 20th.
Here in the market we can feel the pent-up energy of shoppers who have been cooped up at home for the past year. As vaccination rates increase, the number and sizes of gatherings are increasing as well so we know that unlike the Zoom celebrations of 2020, Father's Day 2021 will mean in-person celebrations with family and friends.
For a simple but fun way to feed a lot of people, we recommend throwing some Olympic Provisions' foot-long frankfurters on the grill. Drizzle finished frankfurters with Honey Mustard, hot or mild, from TBeeS, and some pickled red onions from our newest vendor, Pink Wagon Foods.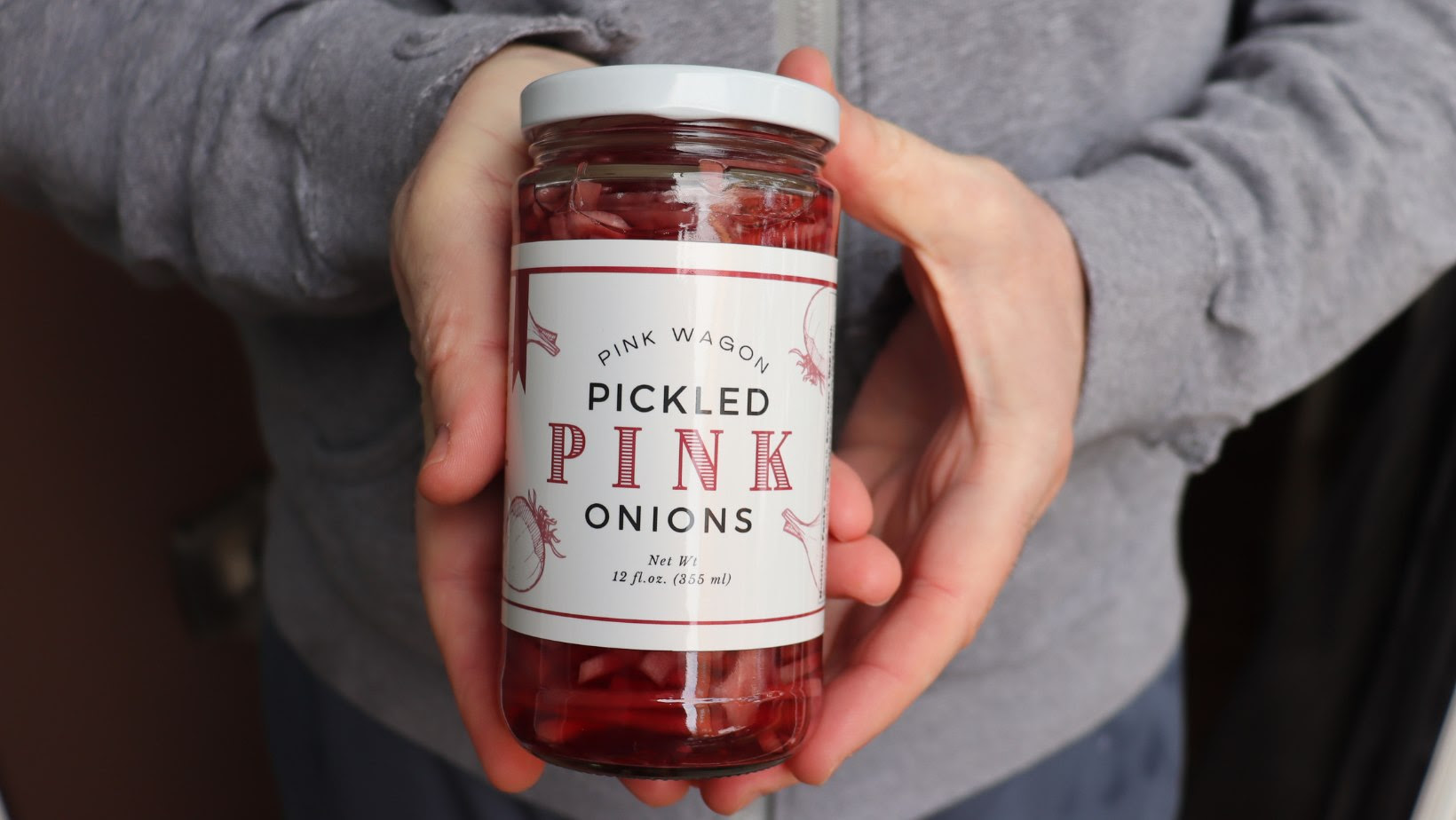 For dessert, Koa Roots will be using their Hawaiian and PNW fusion fruit butters and smoked infused brown butters in unique pastries.
1. Holy Moly Stuffed Cannolis – Cannolis that we stuff with a semi-sweet Hawaii chantilly cream incorporating both our passion fruit and guava fruit butter with fresh strawberries giving that familiar Strawberry/Guava and Passion fruit flavor we grew up with but with our take on it in a pastry. The cannoli shells are coated with white chocolate.
2. Kanak Attack Smoked Brown Butter Snack – Our version of a popular Hawaii snack is a baked cereal snack mix that we use our smoked brown butters. We have a sweet, smoky caramel Hawaiian Sea Salt flavored snack mix. Then a spicy snack mix where we use our Chili smoked brown butter a hint of spice but not overpowering. We also add furikake into the baked cereal mixture.
3. Big Boi Cookies –  1/2 lb giant cookies that we incorporate our Smoked Brown Butters. The first cookie is a Hawaiian Sea Salt Smoked Brown Butter Chocolate Chip Chunk Cookie. Second is a Chocolate Cinnamon Spicy Chili Smoked Brown Butter Cookie.
Gifts for Dad
Our go-to spot for gifts for Dad will be Bearded Oregon. Their hand-crafted premium beard products are specially formulated to keep beards feeling healthy and fresh, and feature unique blends of Oregon sourced ingredients. All of their scents are inspired by the cities in our stunning state. If Dad doesn't have a beard, don't worry, Bearded Oregon makes a variety of body care products specifically formulated for men.
---
New Vegetable Alert!
Farmer Chris Winters gave us the exclusive scoop on a new veggie that will debut in his booth this week. Named "Winters' Super Sugar Snack",  it looks like a green bean with ends that resemble a pea. Chris says that it isn't fibery or tough, and has no strings. It crunches like a young green bean and tastes like a sweet, shell pea.
We will be sure to give this limited edition veggie a try this weekend!
Copyright © 2021 Beaverton Farmers Market, All rights reserved.
Our mailing address is:
Beaverton Farmers Market
PO Box 4
Beaverton, OR 97075