---
To Our Market Community,
The Autumn Equinox is next Wednesday, September 22. On the equinox, night and day are roughly equal in length.  This marks the end of summer and the official start of Fall. After our exceptionally warm summer we have to admit that we are looking forward to cooler days, and dare we say, the rain!
We are also looking forward to getting in the kitchen and firing up the stove and oven which it has been too hot to do for way too long. Potatoes are one of our favorite ingredients in a Fall menu. Potatoes come in many different forms and it is important to understand which variety is best suited for your recipe.
Scott Bathan from Cook's Country Magazine divides potato varieties into three general categories:
High Starch (Low Moisture) – Russets/Idaho/Baking
Fluffy when baked/roasted, break down when cooked with liquid (and sometimes that's a good thing)
Best For: Baking, frying, mashing, soups (when you want them to break down and thicken the broth).
Medium Starch (Medium Moisture) – Cold/Yellow/Yukon Gold
Creamy when baked/roasted, hold their shape moderately well when cooked with liquid.
Best For: Potato salads, gratins, soups and stews, mashing
Low Starch (High Moisture/Waxy) – Red Bliss/New/Fingerling
Firm when baked/roasted, hold their shape when cooked with liquid.
Best For: Boiling, steaming, potato salad, roasting, grilling
Oregon has one of the highest yields per acre of potatoes in the world at 53,000 pounds per acre. Oregon farmers know potatoes! This is certainly true of the farmers at the BFM whose stalls are well stocked with lots of tasty varieties. If you see a potato that you are unfamiliar with, just ask the grower and they will tell you where it falls on the starchiness scale so you will know how to cook it properly.
Since the average American eats 124 pounds of potatoes a year, or over 365 potatoes per person per year – that's an average of more than one potato a day, we are guessing that you already have favorite recipes but just in case you are looking for new ideas –
Our Best Potato Recipes from the Food Network
40 Absolutely Yummy Potato Recipes for Every Occasion from Country Living
6 Delicious Potato Recipes from Tasty on You Tube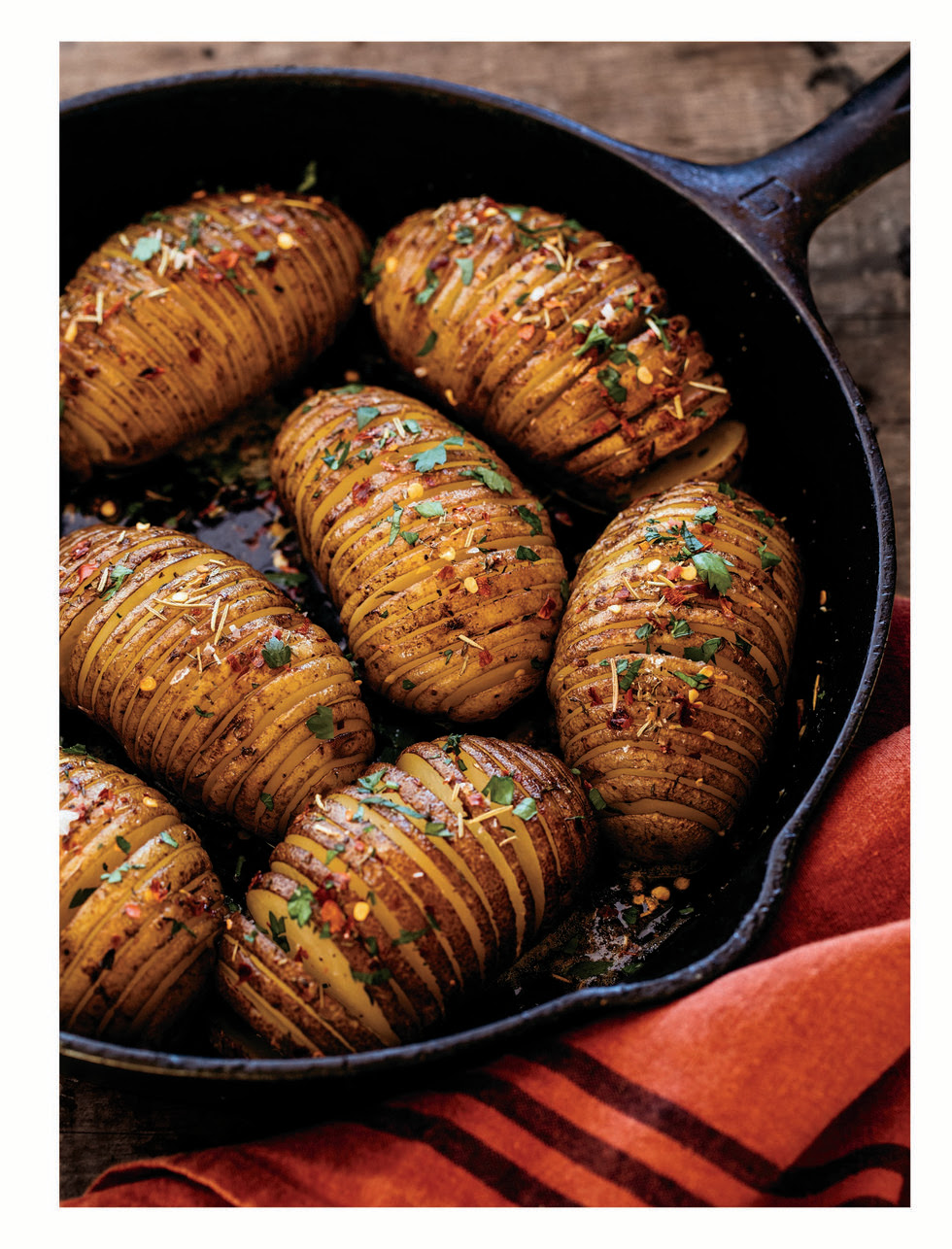 Or before corn season ends, try a popular Columbian comfort dish, Ajiaco, a soup with corn, chicken, savory herbs, and many types of potato in varying starch levels. The Kitchn has a great recipe and tips for making the perfect Ajiaco. Marketing Director, Kate Laubernds, has been planning to make this for her daughter after she read about it in a storybook and has been asking mom (Kate) since.
The Oregon Potato Commission recommends the following for proper potato storage:
Keep potatoes where it's cool, dark and well-ventilated
The ideal temperature is 45 to 50 degrees. Temperatures over 50 degrees will cause sprouting and fast decay
Storage under 40 degrees will cause starches to convert to sugar, resulting in a "sweet" taste and the potatoes turning dark when fried
Too much light will turn potatoes green and make them taste bitter
Warm Regards,
The Beaverton Farmers Market
---
We will see you this Saturday at the Market from 9:00AM-1:30PM.
---
New This Week!
Not Umami's Cooking – You already know their handmade frozen gyoza because you have probably cooked them at home. Starting this week, in addition to their frozen take and cook gyoza, you can also purchase them to eat on site with chef/owner Kelsey Miguel's authentic 'secret sauce". Kelsey makes traditional Pork, Chicken & Mushroom, and vegan versions of these delectable Japanese pan fried dumplings.
Churmuri is new and enthusiastic to share with you the Vegetarian and Vegan flavors from South India. We would like to introduce you to Megha Kumar, Founder & Owner of Churmuri. Megha created Churmuri to "share with you all my passion for Indian Vegetarian and Vegan food and the variety it offers. I had always dreamt of owning my own food brand and working in the food services space; that dream came true when I started my operations in late July 2021. I take pride in producing products with ingredients sourced locally from our wonderful Oregon farmers and food makers. I am also proud to be a women owned business in the State of Oregon. My goal is to bring communities together with food, make food sustained locally and contribute to the local economy."
You will find vegetarian and vegan baked goods with Indian flavors and also lip smacking healthy and nutritious entrees and snacks.
"My menus will be curtailed to the season. I have incorporated my family recipes and make my own fresh spice blends and sauces. Apart from the taste I would also bring in the variety Indian vegetarian and vegan food has to offer keeping nutrition in mind. Food is a required fuel that nourishes our bodies and cherishes the soul within. I look forward to seeing you at the market on Saturdays!!"
Cyrus Saffron
Saffron is a spice derived from the flower of Crocus sativus, commonly known as the "saffron crocus". The vivid crimson stigma and styles, called threads, are collected and dried for use mainly as a seasoning and coloring agent in food. Saffron has long been the world's costliest spice by weight because cultivation and harvesting is time consuming. You have to hand pick over 170,000 flowers just to make a pound of saffron.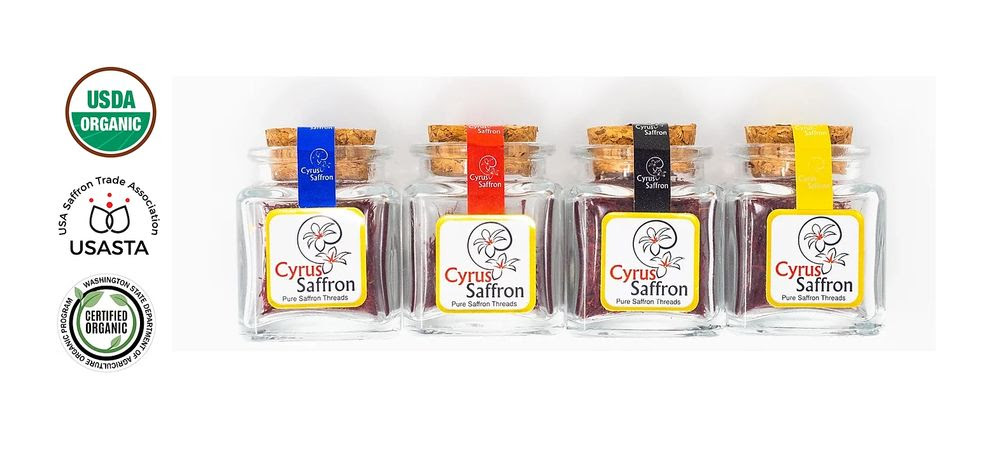 Darush Amiri's family, originally from Iran, farmed saffron for three generations. Darush came to the United States in 2001 and met his wife, Nicole Beretha, originally from Germany where her family farmed cherries. They married in 2007 and were faced with challenges immediately as Darush battled leukemia, twice. Finally declared cancer free, the German-Iranian couple completed their family with 2 children.
In 2014, Darush and Nicole decided to leave their careers to start a family business that was closer to nature and their local community of Chelan, Washington so they started farming organic saffron naming their farm after their son Cyrus.
Seven years later, the hot dry climate in Eastern Washington has proven to provide the perfect environment for the saffron. Cyrus Saffron is a highly sought after, high quality product and we are excited to have them at the BFM.
---
Double Up Food Bucks Is Matching Even More!
Starting this Saturday, September 18th. The Farmers Market Fund, Double Up Food Bucks program will be matching even more dollars when you use your EBT card at the market — up to $20 matched! Double Up Food Bucks are distributed in cards of $2 increments and can be used on fruits, vegetables and edible plants so you can get even more healthy items on your shopping list. Please visit Market Information Booth for more info or to use your EBT card to purchase Market tokens and receive DUFB cards.
Copyright © 2021 Beaverton Farmers Market, All rights reserved.
Our mailing address is:
Beaverton Farmers Market
PO Box 4
Beaverton, OR 97075