FISH MARKET • RESTAURANT • OYSTER BAR
3004 East Burnside Street • 971-806-6747
* MARKET OPEN 10AM–8PM EVERY DAY EXCEPT TUESDAY *
* RESTAURANT OPEN 11AM–8PM EVERY DAY EXCEPT TUESDAY *
(Both closed every Tuesday)
Please read our Covid-19 house rules HERE  •  We accept EBT/SNAP/Oregon Trail.
GOIN' CRABBIN' AGAIN
Who doesn't love Oregon pot?
We say this all the time, but: You should follow us on the social places – for this email comes but once a week, and our social places have all the raves in between. Like such as? Like such as our announcement yesterday that we're heading back to Astoria to get on the water with Captain Bob, and this time, we're going CRABBING. Yep yep, we're tossing the pots with the goal of bringing back our allotted 12 male 
Dungeness Crabs
 per person. We announced the trip on the social places yesterday and it's already booked. So, we've added a new date: 
Saturday, November 20th
. Only five seats available, $100pp. Email Lyf – 
oregonfreshfish@gmail.com
 – to reserve your seat and plan for tasty crabs at your Thanksgiving table.
Flying Fish social places: IG @flyingfishpdx • FB @flyingfishpdx
Speaking of Dungies, look for em in the shellfish list below, as we've got a very limited quality at the time of this writing.
---
BUT SERIOUSLY: CLIMATE CHANGE
If we can get serious for a second: We've talked a lot about the heat dome since late June, specifically how harshly it affected our industry, especially those who work directly with shellfish. As Flying Fish's president, Lyf is a member of the Shellfish Growers Climate Coalition, and in that role he wrote an editorial about how prudent it is to take climate action now. Read it in the Portland Tribune HERE.
---
PLACE YER SPECIAL ORDERS NOW
Fish and meat and shellfish and oysters and caviar. Whatchu need for your holiday shenanigans? Let us get it. Just give us a couple days heads up, use this SPECIAL ORDER FORM, and we'll bundle it up all nice and neat for ya.
---
HEY, TURKEYS
Thanksgiving is less than two weeks away. If you haven't already, you better get your turkey order in! As we do every November, we have a small number of amazing turkeys from our friends at Totum Farm down in Philomath – turkeys raised at pasture on non-GMO feed without additives, hormones, or antibiotics. Whole turkeys are $8.99/lb and weigh 18–20 pounds. Reserve yours now by emailing us at oregonfreshfish@gmail.com. Be sure to include a phone number where can be be reached. We just need a $25 deposit to hold yours, with the balance due at pickup Thanksgiving week.
---
Lastly, before moving into the fish, and speaking of fish… Do please note that we have Painted Hills' Ribeye back in stock, as well as Odyssey Hills Eggs. FYI. (For your ingestion.)
TO ICELANDIC COD BE THE GLORY
Cod. Capers. Haricots verts. Et cetera.
Listen, we love fish & chips a lot. More than most, tbh! They're the best selling item on our menu, and you can bet Lyf's and Erik's F&C R&D never ceases. But when it comes to 
True Cod
, don't limit yourself to only newspaper wrap. Especially when it's coming from Iceland – the way North Atlantic, almost Arctic, cold water heaven – True Cod deserves a fresh spin. May we recommend a 
pan sear with capers and tomatoes
? Sawyer the fish man says True Cod from Iceland is "THE ABSOLUTE BEST COD." His words!
Also: Rockfish. Not quite as flaky as cod, but a little flaky. A nice mild flavor, a little nutty… the kinda thing that's a vehicle for, say, a melon salsa and Mexican crema. Check out Chef Erik's recipe in the latest issue of 1859 Oregon's magazine. (It's on page 41.)
We've got a bunch of the usuals too, as you will see in this list of the FRESHIES. Why all caps? Why, because just below, we have a dedicated section of the FREEZIES. Wow!
FRESH FISH AS OF FRIDAY NOVEMBER 12TH
Ahi/Bigeye Tuna* – wild, Pacific Ocean (Hawaii)
Black Cod/Sablefish – wild, Pacific Ocean (Alaska)
Branzino – sustainable farm-raised, Greece – whole fish
Halibut – wild, Pacific Ocean (Alaska)
Monkfish – wild, Atlantic Ocean (Massachusetts)
Ora King Salmon* – sustainable farm-raised, New Zealand
Petrale Sole – wild, Pacific Ocean (Oregon)
Rainbow Trout – sustainable farm-raised, Idaho – whole fish
Rockfish – wild, Pacific Ocean (Oregon)
Steelhead – sustainable farm-raised, Washington
Swordfish – wild, Pacific Ocean (Hawaii)
True Cod – wild, Iceland – THE ABSOLUTE BEST COD
* – Sushi-grade fishhhhhh
GRAB A CRAB, BUT DO IT QUICK
What a sight to see, at last. Photo by Natalie, styling by Matthew.
Sawyer the fish man would also like you to know that there are LIMITED QUANTITIES of 
Dungeness Crab
 available in the shop right this second, but only right this second is guaranteed. As noted in every single one of these emails, this information is accurate at the time of its dissemination but it is subject to change. And this year? Sheesh, our whole product chain has been subject to change. CLIMATE change. The Dungeness Crab industry's been sideways all year, but right now? We've got some crabs. So come get some crabs before they skeedaddle, which they will.
FRESH SHELLFISH AS OF FRIDAY NOVEMBER 12TH
Dungeness Crab – sustainable farm-raised, Washington – LIMITED QUANTITIES
Manila Clams – sustainable farm-raised, Washington
Mussels – sustainable farm-raised, Washington
Razor Clams – sustainable farm-raised, Washington
Savory Clams – sustainable farm-raised, Washington
Scallops – wild, Atlantic Ocean (Massachusetts)
SHUCKIN & SLURPIN,  AS WE DO
Sam the oyster man would like you to know that there are LIMITED QUANTITIES of Kusshis, the popular BC oyster with the clean and delicate flavor. Kusshis are but one of a nine spot of bitchin' bivalves at the moment, so if you miss out on them, you've got an elite 8 on the backup. And that's just right now! These things change, as noted in every single one of these emails, as noted above.
FRESH OYSTERS AS OF FRIDAY NOVEMBER 12TH
Baywater Indigo – Washington
Crescent Moon – Washington
Hama Hama – Washington
Kokus – Washington
Kusshi –  British Columbia – LIMITED QUANTITIES
Mr Bill – Massachusetts
Shigoku – Washington
Tidepoint – Washington
West Island – Massachusetts
FREEZIES FOR SHEEZY
Well that's one way to Shrimp Cocktail.
Well now look at this. An entire dedicated section to FROZEN products? You bet your bippy. We could do this every week if you wanted us to. Will we? Stay tuned to find out! Or better, won't you step into the freezer. Spice up your bloody caesar. This is what's on the frozen shelves as of this writing. Grab some, put it in the fridge overnight for that slow, methodical, natural thaw, then do it up for dinner tomorrow. Easy.
FREEZER SELECTIONS AS OF FRIDAY, NOVEMBER 12TH
Ahi/Bigeye Tuna
Bay Shrimp
Calamari
Halibut
Halibut Cheeks →
Ikura Roe
Lobster Tails
Mexican Blue Shrimp
Octopus
Salmon →
Tobiko Roe
Wasabi Paste
OUR RESTAURANT MENU
For dining here or to-go. Menu updated October 2021.
CLICK MENU TO ORDER ONLINE FOR PICKUP: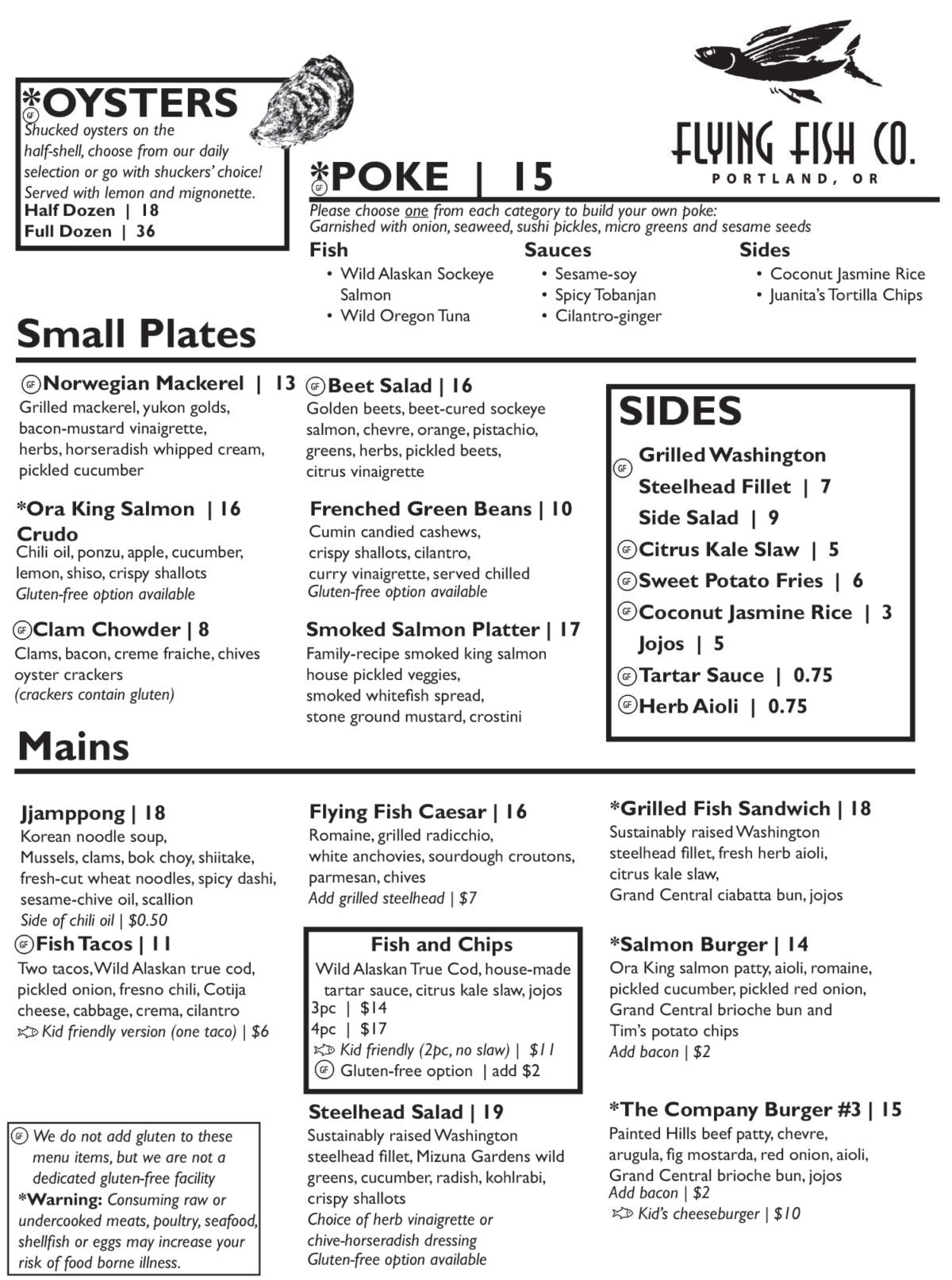 ALSO: Cocktails, sake, wine, and beer for dining onsite. Inquire within.
FLYING FISH SIGNOFF & DISCLAIMER
PLEASE NOTE: This email was accurate at the time of its weekly writing. Some products come and go quicker than others, so for best results on the freshness, follow us on the social medias: Facebook, Instagram, and Twitter. And tag us in your Instagram pics @flyingfishpdx – we love seeing your food pics!
Cheers,
Lyf Gildersleeve and the Flying Fish Team: Alana, Boo-boo, Chris, Danny, Elowynn, Erik, Erin, Gabby, Isabelle, Jack, Jae, Jesse, Jordan, Kenneth, Kevin, Luis, Mad Dog, Madeline, Mike, Neebs, Ross, Ryan P, Ryan S, Sam, Sarah, Sawyer, Trever, Wyatt, and Brad
INSTAGRAM JJAM OF THE WEEK
See what we did there? @maryelda took this snappy pic of our Jjampong so her Instagram Jjam of the Week is a slam ddunk.
ABOUT FLYING FISH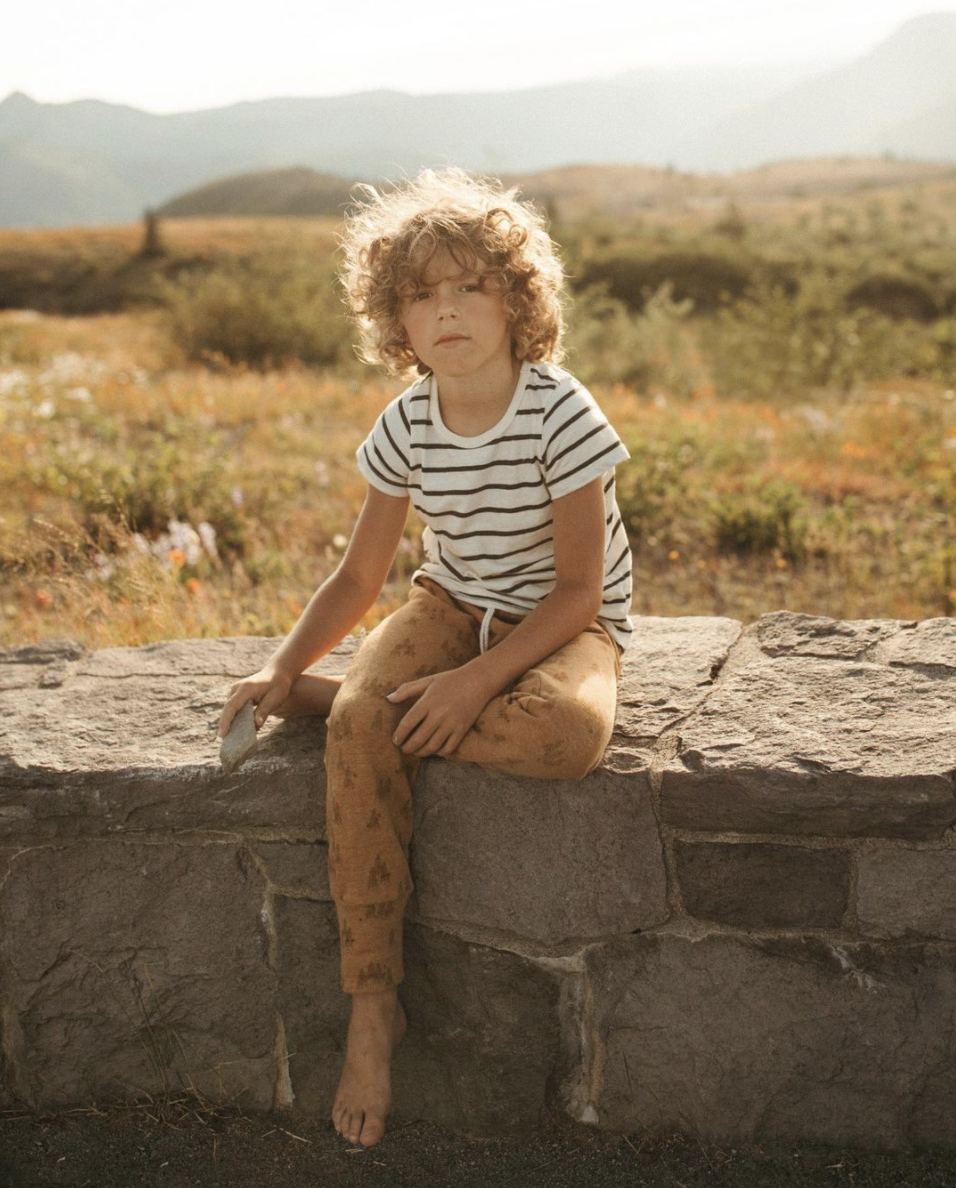 Craig and Sandy Gildersleeve opened Flying Fish Company in Sandpoint, Idaho in 1979 – the year before their son Lyf was born.
Now president of Flying Fish Company, Lyf has spent his entire life around fish, including an aquaculture education at the Harbor Branch Oceanographic Institute at Florida Atlantic University.
Flying Fish has three locations: Sandpoint, Idaho; Durango, Colorado; and Portland, Oregon. The Portland location opened in 2009 as a food cart at the D Street pod on Division Street. In 2011, we opened the fish shack on Hawthorne Boulevard. In 2016, we moved into a stand at Providore Fine Foods on Sandy Boulevard. In February 2020, we opened our standalone location on East Burnside with a restaurant and a patio.
* * *
Thank you for supporting our family-owned business. 
—Lyf, Natalie, Juniper, and Miles Gildersleeve (and Hazel the Dog)
* * *
PHOTO BY NATALIE GILDERSLEEVE PHOTOGRAPHY: Portrait of the kid as a young man.
Copyright © 2021 Flying Fish Company, All rights reserved.