We love you, Portland! We love you like mac loves cheese. Like we love a fresh-from-the-oven baguette. Or the perfect chocolate chip cookie. As we approach our 42nd anniversary, our love for this city and our customers and partners only deepens.

These printable valentines are a fast and free way to brighten someone's day this week.
Who wants mac-and-cheese with lobster delivered to their doorstep on Valentine's weekend? We are delivering our three-course dinners both Saturday and Sunday. 
The ordering deadline is noon on Friday 2/12. These three-course dinners are going to be special, and they are a great value at $35.
Start your Valentine's dinner with your choice of appetizers, including our sampler tray with date canapés with goat cheese pistachio spread and brie and cranberry tartlets.
Finish your feast with date cake with toffee sauce–one of four dessert options.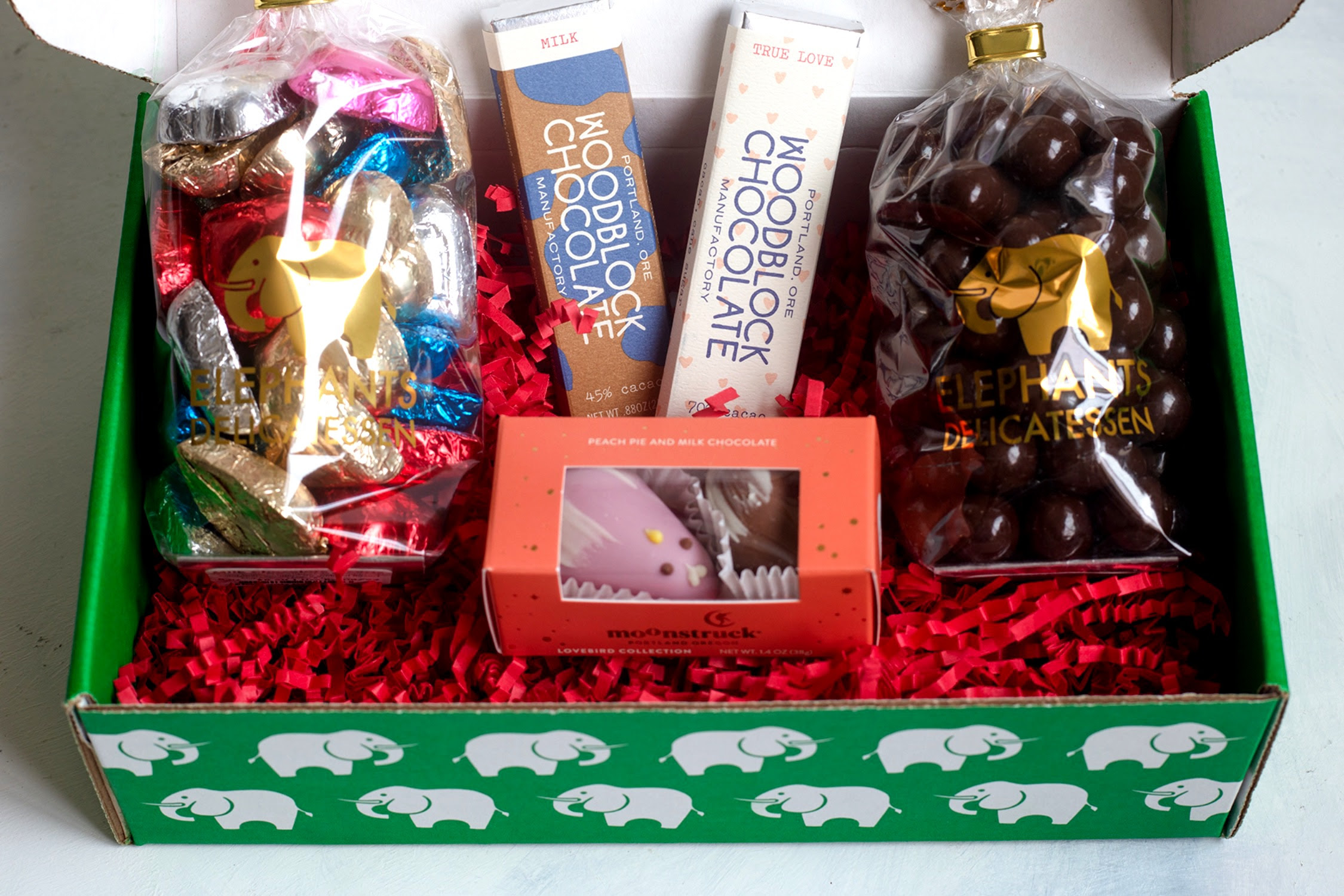 Our Valentine's Day chocolate box is filled with some of our favorite local treats from Moonstruck Chocolate and Woodblock Chocolate, plus two bags of our own chocolate candy, including our chocolate covered sea salt caramels.
Available for pick-up and delivery!
The only thing better than a heart-shaped shortbread cookie? Six of them.
Add a pop of spring color to your Valentine's order with potted red 4″ kalanchoes (a flowering succulent).
Copyright © MMXVII Elephants Delicatessen, All rights reserved.
Receive $10 for every $100 you spend–plus free gifts and other special offers with our rewards program!