Welcome Fall
These past few years have brought a lot of change for everyone. We're excited to reconnect and share what we've been up to at the factory: new premium chocolate bars + confections = all great gift ideas. We've been collaborating with other makers around the region and are excited to share some of their great products made with Ranger Chocolate. We also offer make-your-own chocolate bar classes now through December. Find the registration promo code below.
For The Discerning Chocolate Lover
Have you had a peek at our super-premium single-origin collection yet? If you're still in process of renewing your passport, take your taste buds on a tour to Mexico, Peru, Uganda, the Philippines, and Guatemala (which is, holy cacao, 100% and single-ingredient). If overseas travel is outside your comfort zone at the moment, you might want to stick with a twist on a classic: our new Milk Chocolate Bar. Keep an eye on your inbox and spam folder so you're the first to know when we unveil new releases each month.
Too Early To Think About The Holidays?
Never! Shop now and leave space for December to enjoy time with friends and family. We have a variety of gift boxes to choose from for that nice neighbor who helped clear tree debris from the last storm, your Executive Assistant who remembered your partner's birthday just in time, and your awesome, dedicated clients who are looking to support fellow local businesses in the name of chocolate.
Best School Ever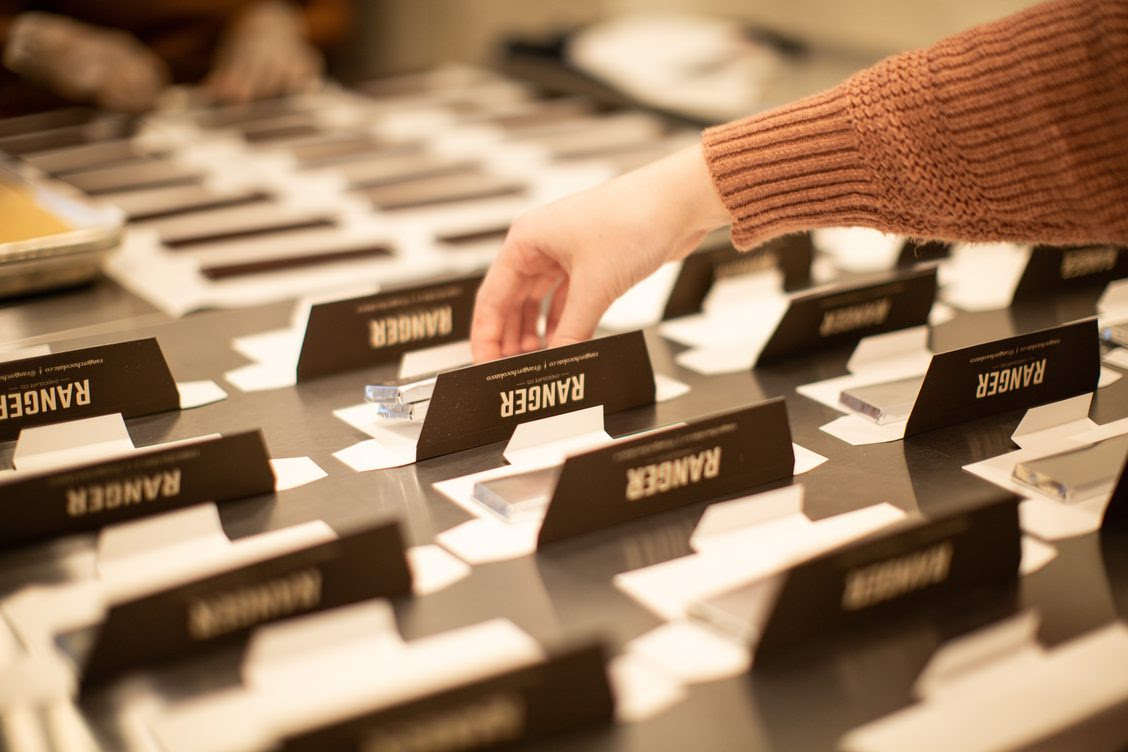 Join us at the chocolate factory on Sundays to learn how to make your very own chocolate bar! Workshops include four large custom chocolate bars to take home, an expert-lead question-and-answer session, a tour, and a chocolate drum tasting. We accommodate vegan, gluten-free, soy-free, and kosher diets. Here's where to learn more and sign up. Attendees enjoy 15% off their in-store or online purchase when they post their photos on social media. Exclusive email offer: enter code RANGERBAR2022 for 10% off classes, too!
Made With Ranger
We are proud and honored to be working with so many creative makers in the Pacific Northwest. Oregon Bark produces the award-winning Tom Bumble peanut butter flake candy bars — coated in a custom chocolate we make just for them. Our clean dark chocolate wrapped around their peanut butter center is hard to resist.
We are excited to hear about your Ranger experience. Please let us know how we're doing by leaving a Google review. Or, if you would rather drop us a line directly, simply reply to this email.
We can't thank our friends, family, partners, and community enough for all the support over the past few years. And, of course, our very special customers who have helped us stay busy when times have been tough for everyone.
Warmly,
George & Dave
Founders
Ranger Chocolate Co.
Find us on Facebook & Instagram

Copyright (C) 2022 Ranger Chocolate Co. All rights reserved.
Our mailing address is:
Ranger Chocolate Co.
118 NE MLK Jr Blvd
Portland, OR 97232