Even More January News from Pigeon & Friends!
Le Pigeon Black Truffle Dinner
Join Le Pigeon for a special evening highlighting one of the winter's most decadent ingredients: Perigord black truffles. Chef Gabriel Rucker has created a luxurious four-course menu for the occasion. The dinner will be held January 29th at 7:00 pm, there will be just one seating. Tickets are $255 per person, inclusive of gratuity, and special wine pairings selected by Wine Director Andrew Fortgang.
Reservations can be made by reserving online (through Resy) or calling Le Pigeon at (503) 546 – 8796
Menu
Scallop Crudo
mandarin, black truffle
Vouvray — Domaine de Clos Naudin —
Philippe Foreau — '14 Loire Valley
—
Black Truffle Mac & Cheese
gruyere, black truffle lacquered baby back ribs
Gevrey Chambertin — Champs Chenys —
Dom. Gérard Raphet — '15 Burgundy
—
Wagyu Beef Brisket
celery root purée, roasted hedgehog mushrooms,
grapefruit, fried garlic
Barolo — Arborina —
Nadia & Marco Curto — '13 Piedmont
—
Black Truffle Opera Cake
chocolate ganache, almond sponge cake
Port — Kopke Colheita — '04
Day Wines at Canard on January 14th
On Tuesday, January 14th, we will welcome winemaker Brianne Day of Day Wines to Canard. We'll be featuring 3 of Brianne's wines from 5:30-8:30 pm and she will be on hand to talk about them with guests. Don't miss this opportunity to get cozy with one of Oregon's most exciting winemakers.
Chef's Counter Reservations at Le Pigeon Now Available
The chef's counter is the best seat in the house to experience the whole Le Pigeon show. For years those seats were available for walk-ins only. Well, no longer. After years of our guests asking, we're now accepting a limited number of chef's counter reservations each night. Most of the counter seats each night will still be held for walk-ins, but now you can book ahead too, whichever Le Pigeon adventure you prefer. To book, visit 
Resy 
where you will now see both counter and table options available.
Valentine's Day at Le Pigeon & Canard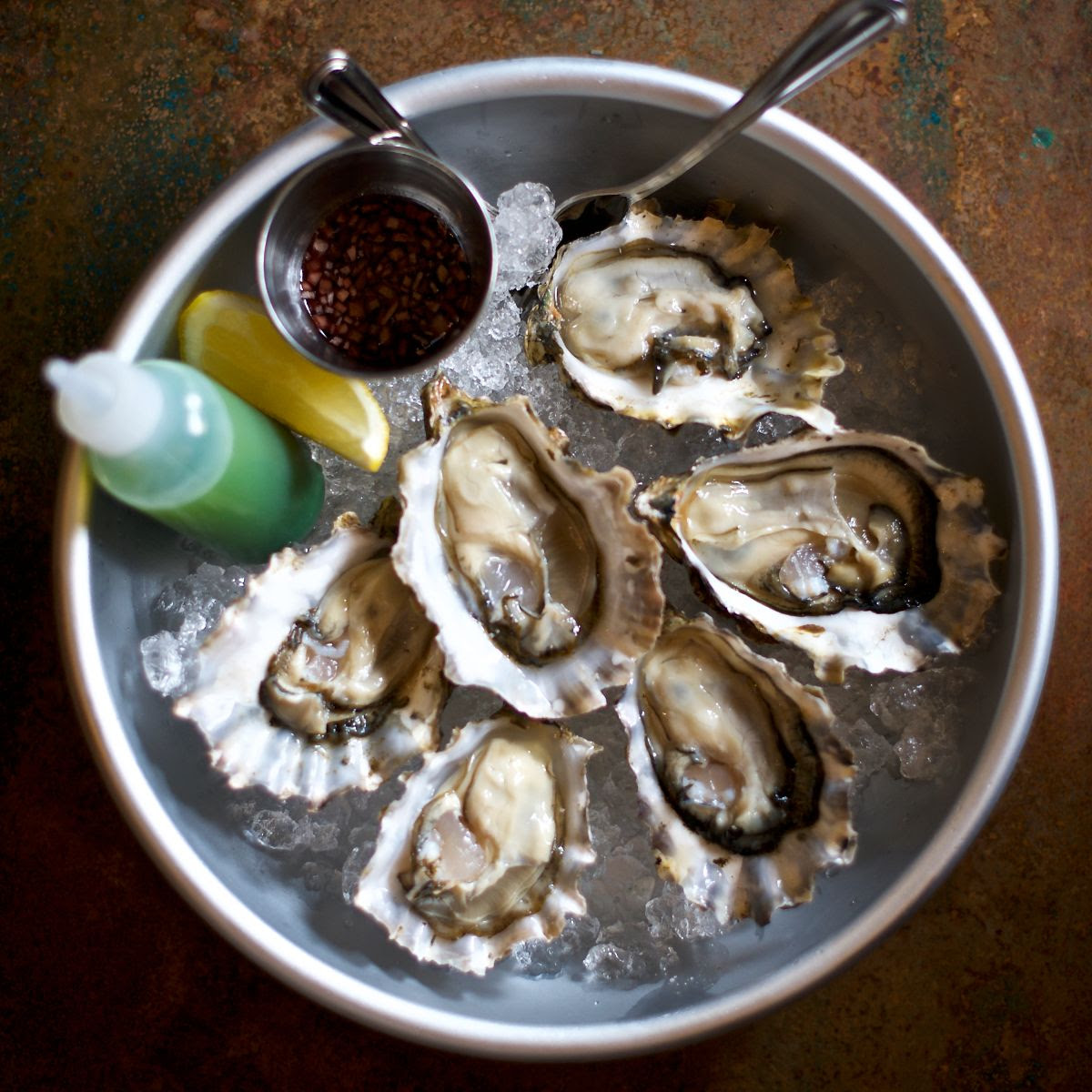 Reservations for Valentine's Day, Friday, February 14th are booking up fast at Le Pigeon, but we still have seats available for Saturday, February 15th. We are offering our tasting menu as well as a 3 course prix-fixe with many options. Reservations can be made by reserving online (
through Resy
) or calling Le Pigeon at (503) 546-8796.
If something more casual is your speed, next door Canard will be offering Champagne and oyster specials all day on Valentine's Day.
Copyright © *2019* Le Pigeon, All rights reserved.
Find Us:
Le Pigeon
738 E Burnside St
Portland, OR 97214
(503) 546 – 8796
Open Every Night
5pm – 10pm
Canard
734 E Burnside St
Portland, OR 97214
(971) 279 – 2356
Open Every Day
8am – 12am M-F
9am – 12am Saturday and Sunday