Brooks' early sketches for new PFM merchandise designs
Artist Georgina Brooks Brings New PFM Designs to Life
Local artist Georgina Brooks grew up with art and food interwoven throughout her life. Her passion and skills were a perfect match for Portland Farmers Market. We asked her to create designs for our new tote bag and T-shirt, and she blew us away. The images Georgina cultivated tap into her memories and speak to the shared experiences we all have, from the smell of an herb to the sight of fresh fruit in the summer.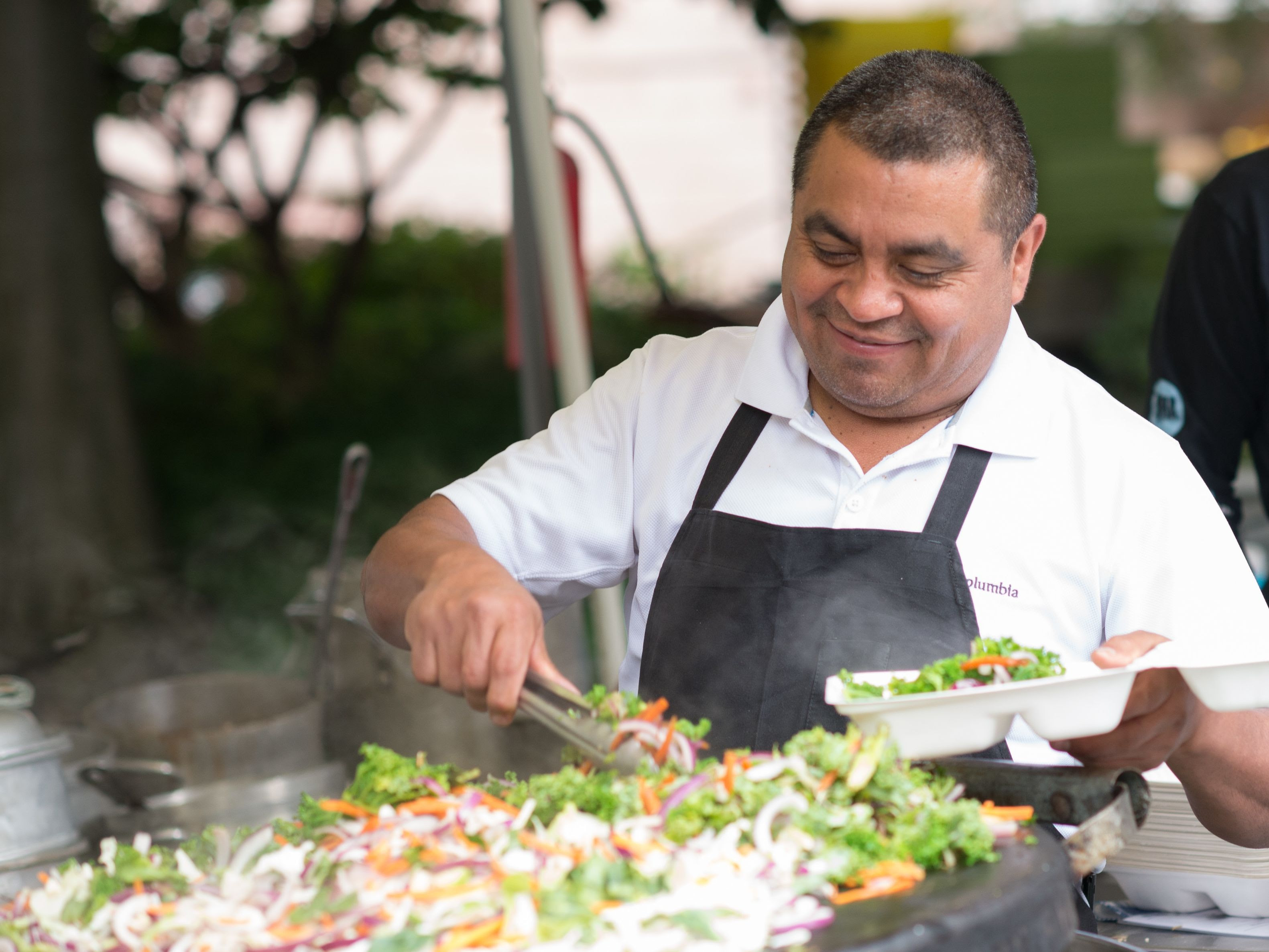 Find Verde Cocina at Shemanski Wednesdays through Oct + Nov 25th and at PSU Farmers Market year-round
Five Reasons to Buy a Meal To-Go at Portland Farmers Market
There are currently 21 vendors selling prepared food at one (or more) of our farmers markets. Each and every food business has their own culinary story and culture to share. We picked our top five reasons to support these artisans by purchasing a meal to-go next time you are at the farmers market:
Great Variety
Farm-Fresh Direct Sourcing
Stimulate the Local Economy &Support Emerging Small Businesses
Feed Two Birds With One Scone
Know the People Who Prepare Your Food
PFM Loves Portland Parks. 
PSU, King and Shemanski Park Farmers Markets are all on Portland Parks & Recreation property.
The 100+ farmers and small food businesses that vend with PFM rely on safe, clean Parks to sell their products to local shoppers. Join us in voting YES on Measure 26-213.
: Happiness Family Farm
"Have you been asking yourself, how do I support our local food system and purchase directly from Black farmers? Go to farmers markets and buy from them, follow @happlinessfamilyfarm on Instagram and show up! 🥦🥕
"
– Japhety at Happiness Family FarmOur Kenton Farmers Market season has come to an end, but you can still find HFF at two local markets this fall:
St. Johns Farmers Market and Come Thru Black & Indigenous Market