Hop over to our website to order all your Easter favorites for delivery and pickup. There's a bounty of brunch options, Applewood-smoked ham dinner for six, individual dinners, bakery specials, desserts and all the egg-stras you need for a gorgeous and delicious celebration.
Nest cupcakes are the perfect treat for some bunny you love.
Gefilte fish translates from Yiddish as "stuffed fish."
Symbolism and tradition—and a few modern touches—combine in our time-honored Passover menu. Enjoy favorites like matzo ball soup, gefilte fish, beef brisket with tsimmes, chicken with apricot, and haroset.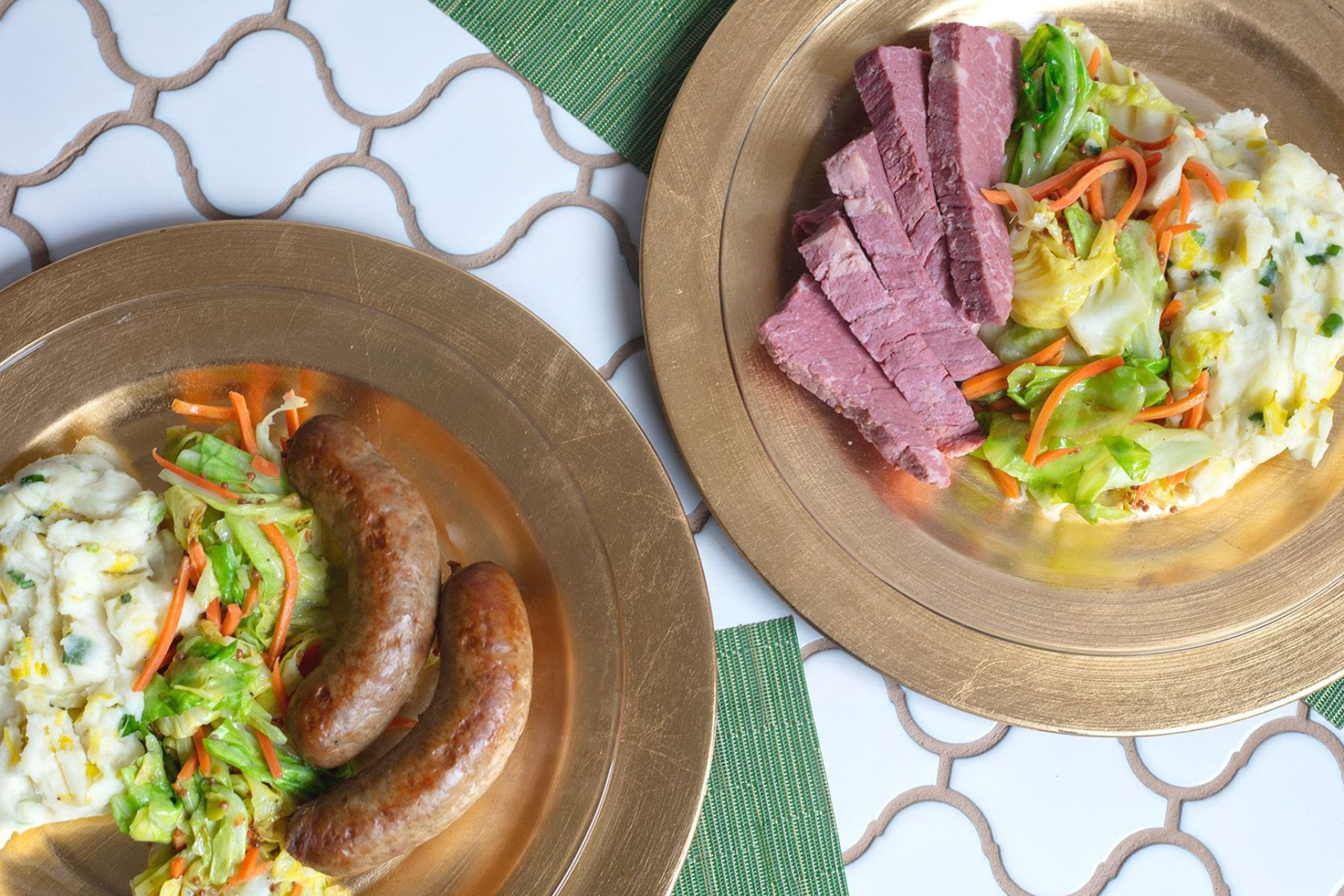 It's almost time to enjoy a few of our traditional Irish favorites like Irish soda bread, tender Dublin corned beef, Irish pork bangers…Our St. Patrick's Day menu will be available from Friday, March 12th through Wednesday, March 17th (St. Patrick's Day).
We'll also have a limited number of corned beef and bangers entrées at our stores next Monday (March 15th) through. Wednesday (March 17th). Arrive early–when they're gone, they're gone.
Copyright © MMXVII Elephants Delicatessen, All rights reserved.
Receive $10 for every $100 you spend–plus free gifts and other special offers with our rewards program!