Your Weekly Coquine Update – February 19, 2021
Chicories with Forme D'Ambert, toasted walnuts,
crispy parsnip chips and Pippin apple vinaigrette 
Winter Dinner Schedule 
We're pleased to continue offering 
"Curbside Coquine" for take-away dinner, Thursday through Sunday.
  Orders can be placed online via 
Tock
 as late as 3:30pm the same day.
Additionally, we're happy to take your order over the phone for same day pickup. Call us at 503-384-2483 between 4pm and 6pm. Most orders can be ready within 30 minutes. 
Menu for the week of February 18-21: Thursday-Sunday
Pasture-raised, organic chicken, by the half, to share, roasted and served with Castelvetrano olives, capers, lemon, and parsley
Mushroom and Swiss Burger: Quarter pound beef burger on a house-made potato bun with mushrooms, griddled onions and Emmentaler cheese
Beef short ribs with green peppercorn and cognac
Rack of lamb with black cherry glaze, and Taggiasca olives and winter savory sauce vierge
Potato gnocchi with black trumpet mushrooms, black truffle butter and Belper Knolle
Arancini di farro with butternut squash, sage, and Caciocavallo
Roasted carrots and salsify with pumpkin-seed-romesco
Chicories with Forme D'Ambert, toasted walnuts, crispy parsnip chips and Pippin apple vinaigrette
Wild rice with Romanesco, dates, preserved lemon, and smoked almonds
Creamy polenta
Hand cut French fries with house-made ranch
Concorde Pear Sorbet & Lemon Verbena Ice Cream
Chocolate and walnut Torta Caprese with nocino* sauce and Chantilly cream
Long pepper pavlova with blood orange and crème fraiche mousse
Coquine Cookies!
Cold beer, pre-mixed cocktails
Wines: Choose your own adventure, or let us pick for you
 The Tomboy Cocktail: 
Now available with take-away dinner
I Just Want Cookies!
Thursday – Sunday, 4:30PM to 7PM open arrival
You are welcomed to pre-order cookies and sweets for Curbside pickup, with open arrival, Wednesday through Sunday, between 4:30pm and 7pm. Book through Tock at the link above.
Farm Direct Pickup
Orders are now open for Wednesday, Saturday and Sunday February 24, 27, and 28
Fresh veggies, citrus, new meal kits and a few new baked goods
What we're drinking this month 
Here are a few of the things we're looking forward to filling our glasses with this month
Chef's Glass – February 2021 – 
"Vacation in the Alps" 6-pack
$180 / 6-pack  (last call)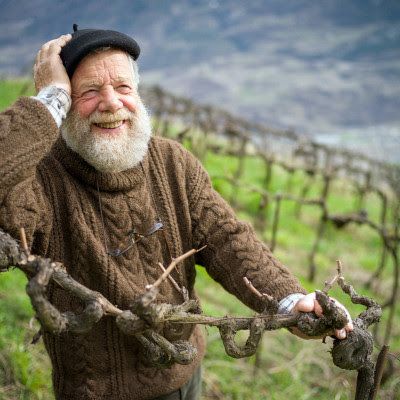 The Alps!
Things that should come to mind are skiing, outrageously delicious cheese-rich foods , and really good wine! Some other things that might come to mind are multi-tool pen-knives and designer watches, chocolate, glamorous James Bond villain hideaways, and yodeling. This set of wines is by no means a replacement for the real experience of being immersed in the confluence of cultures found where France meets Italy and Switzerland in the Alps, but it sure is a delicious introduction to region. 6 wines, well suited for any-day/everyday, each telling a story about a place that shines brightest in the depth of winter.
Bugey-Cerdon, France – Raphaël Bartucci – A vibrant and irresistible sparkling wine made from Gamay and Poulsard. Like raspberry cotton candy with lots of black pepper on top. Bubbles
Apremont, France – Jean-Masson Vieilles Vignes- An impossibly pretty, light, dry and mineral white wine made from Jacquère. Like dipping into a glacial mountain stream. White
Roussette de Savoie, France – Les Cortis – Made from Altesse, the oldest white grape variety of the Savoie, from a husband and wife team and their tiny, but superb production. White
Valais, Switzerland – Domaine de Beudon – Pinot noir grown on the face of a cliff high above the Valais valley floor (pictured), this is truly a singular producer. Red
Saint-Jean de la Porte, France – Ravier – Mondeuse, a red wine grape variety famously (or not so famously) referred by the Ancient Romans as "the grape variety that ripens amidst the snow". Red 
Valle D'Aoste, Italy – Grosjean "Torrette," – A delicious blend of Petit Rouge with, Vien de Nus, Doucet, Fumin and Mayolet. Red
Includes tasting notes, pairing suggestions, and a recipe to compliment the set
We look forward to serving you