---
To Our Market Community,
There are many kinds of meals. There are those that simply feed you, those that feed your soul, and those that are so memorable that they rate right up there with the best experiences of your life. A meal at Joel Robuchon's in Las Vegas MGM Grand Hotel is such an experience. Robuchon was named "Chef of the Century" by the Gault Millau in 1989 and had 32 Michelin stars, the most of any chef, at his time of death from pancreatic cancer in 2018.
While a meal in his dining room is a series of courses, each a masterpiece unto itself, Market Master Ginger Rapport could have been entirely satisfied with a meal consisting of their mind-blowing bread cart accompanied by a beautiful cloche-covered mound of French butter. Seriously, it is a dream of Ginger's to one day pull up a chair to the cart and happily spend the evening enjoying fabulous butter on every kind of perfectly baked bread you can imagine.
So it is with great enthusiasm that Ginger embraces the hot new trend shepherded to fame by TikTok creator Justine Doiron – The Butter Board. Most of you are familiar with charcuterie boards – tasty combinations of meats and cheeses, along with complimentary accompaniments such as fruits and nuts that make for great snacking and conversation when served among friends and family. Well, a Butter Board is a similar concept only the main attraction is the excellent quality butter that has been creatively enhanced and surrounded by complementary pieces of bread and crackers.
Doiron credits chef and author Joshua McFadden, who shares an "Herbed" Butter With Warm Bread in his book, Six Seasons- as butter board's creator. The basic idea is to generously spread high-quality butter on a serving board of some type, then let your imagination run wild with toppings. To serve, simply scoop up the butter and spread it on the accompanying bread and crackers. Think of it as a smaller version of the bread cart and cloche of butter at Joel Robuchon's restaurant.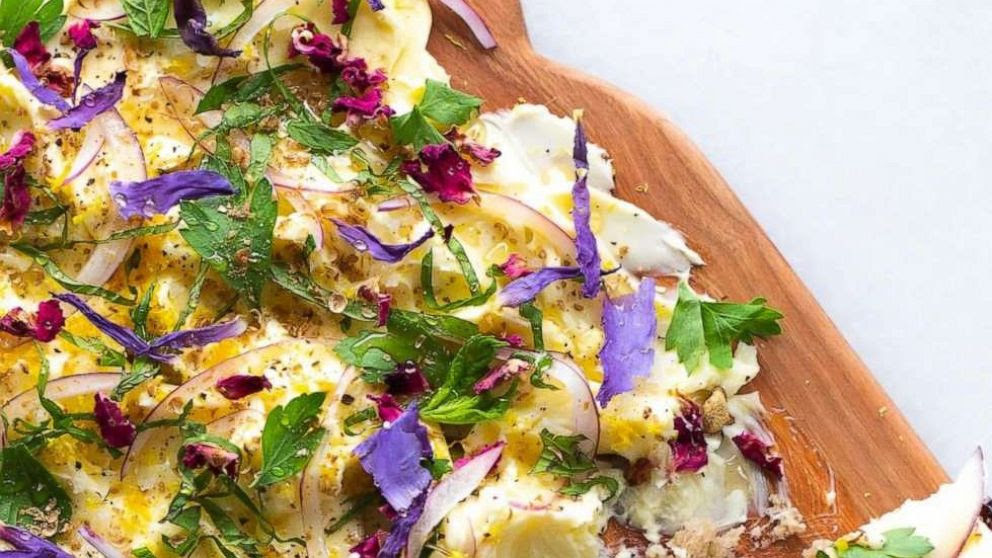 The thing that is so wonderful about this idea is that it is relatively simple to prepare, and you can let your mind run wild with possibilities. First, you start with fabulous butter. DO NOT SKIMP HERE! Here at the BFM, we are lucky to have the gorgeous butter made by our friends at Lady Lane Farms using their jersey cow milk   – Garry's Meadow Fresh Milk. Their butter comes unsalted or salted, and in two flavors, garlic, or honey. For starters, choose salted butter over unsalted. Unsalted butter is excellent for baking and general cooking but will taste bland when eaten as a topping for bread. Spread your choice of softened, room-temperature butter on a board. Doiron's original post shows butter topped with flaky salt, lemon zest, herbs, and edible flowers. You can find a gorgeous assortment of edible flowers at Campo Collective Farm and Cartwheel Community Farm, and many of our growers will have cut herbs if you don't already have some in your garden.
From here you can let your imagination run wild. Here are some of our favorite butter board ideas, all made with Lady Lane butter. Of course, you will need an excellent assortment of bread, rolls, and crackers to accompany your butter board so make sure that they compliment the type of butter you plan on serving.
Figs, nectarines, flaky salt, and Marcona almonds on honey butter with slices of brioche bread.
Salted butter topped with red pepper flakes, hot honey from TbeeS Honey, and candied pecans to be served alongside little corn muffins.
Kimo's Dips recommend mixing a packet of their Garlic Herb and Cheese dip into salted butter and serving with slices of focaccia from Henry Higgins Bagels.
Top garlic butter with a mix of sauteed wild mushrooms from The Mushroomery. We would eat this spread on just about anything but classic sourdough from Columbia River Sourdough would be divine.
While you are at Columbia River Sourdough, pick up a loaf of their chocolate sourdough and serve it alongside salted butter topped with chopped dried cranberries from Cranberry Kitchen, flaky salt, orange zest, and chopped hazelnuts, maybe even some chocolate chips.
We should mention here that creative minds are branching out to make boards with other spreadable cheeses and toppings such as cream cheese with everything seasoning blend, flaky salt, finely diced red onions, and tomatoes, and ricotta cheese with sautéed garlic, sun-dried tomatoes, and fresh basil leaves.  
Clearly, the possibilities are endless and as we approach the busy holiday season, we expect that butter boards, with their show-stopping potential, are going to be on the menus of many celebrations.
 Warm Regards,
The Beaverton Farmers Market
---
We will see you this Saturday at the Market from 8:30 AM-1:30 PM.
---
The market is seeking a new member for the Board of Directors!
The Beaverton Farmers Market is one of Beaverton's most valued resources due, in large part, to the engagement and involvement of the community. In addition to the market's dedicated staff, the market has a governing Board of Directors, made up of vendors and community members who volunteer their time to meet regularly and help the market management team determine policies and procedures for the market. The Board of Directors also provides oversight of the market's budget, coordinates the annual vendor grant program, and assists the staff with vendor appreciation events and efforts.
Following the retirement of one of our longtime board members, we are looking for a new board member! The board consists of at least two community representatives, two vendor representatives, and one member of the Beaverton business community. We are currently seeking a community representative. The term for a board member is three years and is a volunteer position. We are looking for an enthusiastic and engaged community member who has a passion for the market and is willing and able to attend monthly board meetings and provide input on important market matters. We also encourage board members to help market leadership with specific tasks, including the vendor grant program, budgets, and other important efforts as designated by the market manager.
---
This Saturday is the transition from our Summer season to the Fall season. You will notice that some vendors are no longer in the market while new vendors join us for the first time.
New this week are:
Foglia – fresh, handmade ravioli and pasta
Daddy's Cocktail Syrups – syrups designed for home-bar enthusiasts and professional mixologists.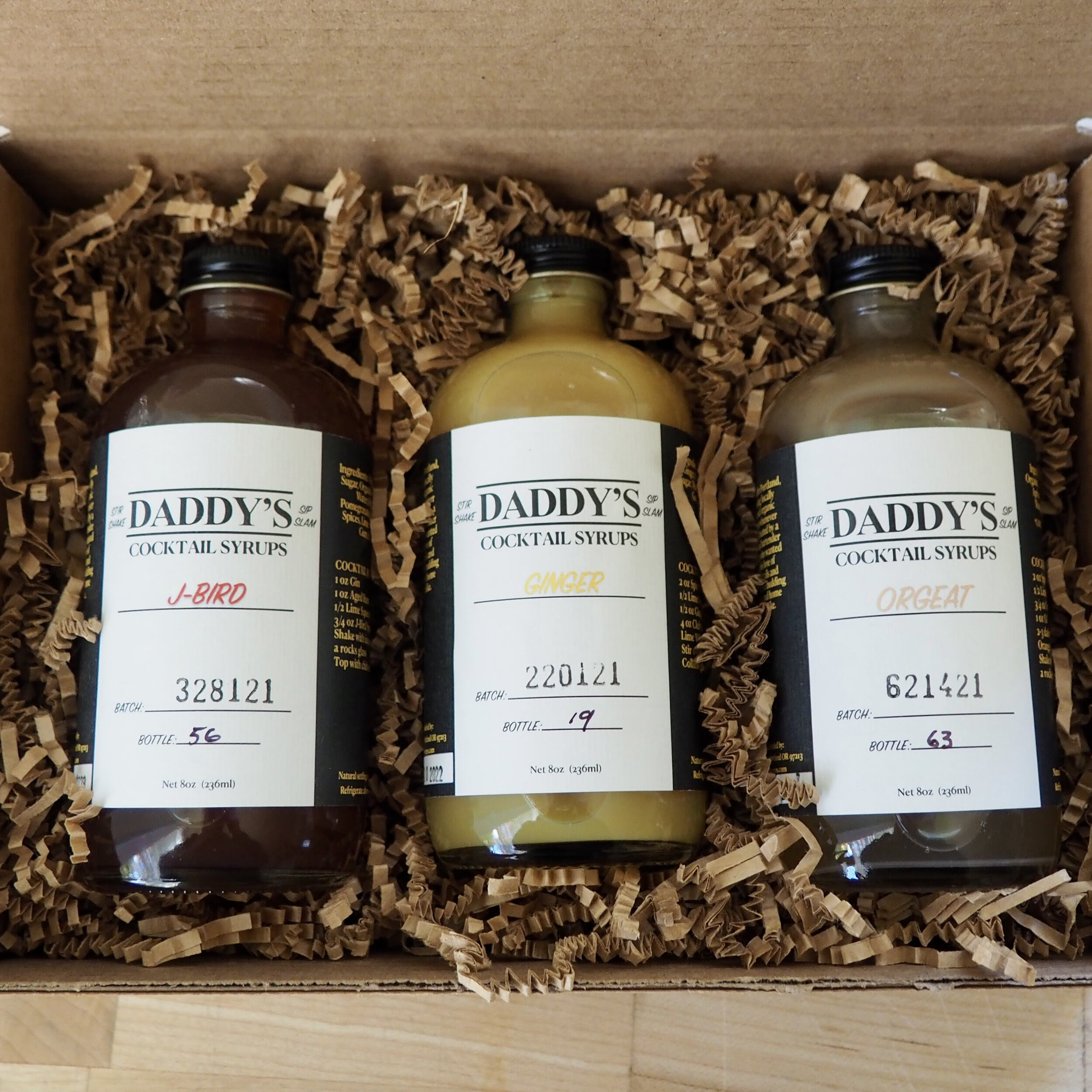 Hotdogitty Hot Dog Cart (starting Oct. 8)
The Aimsir Distilling Co. – Known for its award-winning Aitil House Gin, smooth Straight Bourbon Whiskey, and tasty Cold Brew Bourbon.
Simple Trail – high-quality granola loaded with lots of nuts and goodies.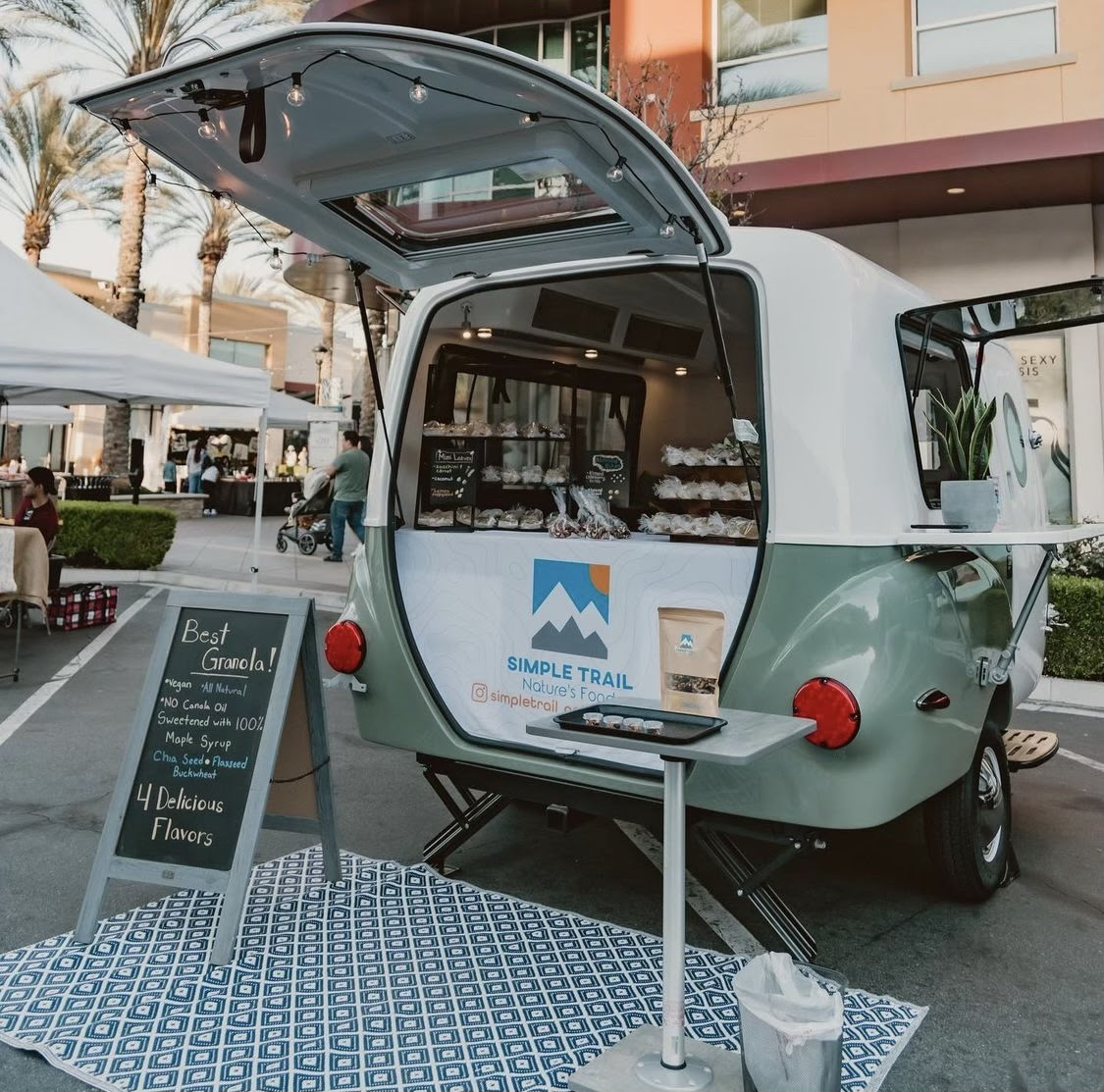 Hermiston Melons is finished for the season but Red Hat Melons will continue for another week or two. Unger Farms berries will also have berries for a week or two more so if you were going to stock the freezer you should not delay. Alex Farms will continue to have late-season peaches into early October, as well Baird Family Orchards and ProFarm.
This is the last week for live music in the market so we encourage you to come out and enjoy the band, featuring our very own Matt Kuerbis, owner and chef from Hoss Soss. Big Stretch plays Americana folk rock.
Copyright © 2022 Beaverton Farmers Market, All rights reserved.
Our mailing address is:
Beaverton Farmers Market
PO Box 4
Beaverton, OR 97075