---
To Our Market Community,
The Fourth of July weekend is always a favorite here at the BFM. The Beaverton Community Band will be playing their special brand of fun, uplifting music while market-goers enjoy the park with its interactive fountain and playground. Shoppers will be picking up everything they need for their Independence Day celebrations.
Market sauce makers make it easy to add a punch of flavor to your holiday dishes giving you time to spend on other things like enjoying your guests.
If you are looking to light up your holiday barbecue with culinary fireworks then we recommend the new sauce from Danielle's – Sweet Jalapeno. Danielle has worked her culinary magic on this sauce by combining her signature sweet base with fresh roasted jalapeno peppers which provides a ton of spicy flavor with just the right amount of heat.  You will find dozens of applications for this versatile sauce from marinade to dipping sauce. Assistant Market Manager, Sue Poff, will be grilling up shrimp for the 4th of July, finishing it off with Sweet Jalapeno sauce.
If you were thinking of putting fish tacos on your 4th of July menu then you will want to get a bottle of Hoss Soss Pineapple Habanero hot sauce to top them off.  Owners, Matt and Catherine Kuebris, describe this sauce as a nod to their years spent working and living in the tropical jungles of Costa Rica. For a sweet and spicy kick try it on a colorful fruit salad. It is irresistible!
And for dessert- try Grimm's Delight from 2 Angry Cats over ice cream. You'll be surprised by the strawberry and basil flavors in this sauce but beware, owners Josh and Grace Williams warn that the heat from the Carolina Reaper will teach you a very valuable lesson about moderation. Challenge accepted!
From all of us at the BFM, we wish you a very Happy Independence Day.
 Warm Regards,
The Beaverton Farmers Market
---
We will see you this Saturday at the Market from 8:30 AM-1:30 PM.
---
The Beaverton Farmers Market Is Hiring!
The Beaverton Farmers Market is hiring! We are looking for just the right person to be the market bookkeeper.
The bookkeeper role is part-time and an in-person job with a flexible schedule.
For more information, please email market@beavertonfarmersmarket.com.
---
Squash Blossoms
H&A Family Farm is located right next to the Market Information booth. These last couple of weeks we have been dazzled by their beautiful display of bright yellow squash blossoms. Sometimes called zucchini flowers, they can actually be from any summer — or even winter squash plants. They are soft, delicate, and taste mildly like the squash itself.
Squash plants have both male and female flowers. The male flowers pollinate the female flowers which in turn produce the actual squash.   Each plant produces more male blossoms than necessary so it isn't a sacrifice to the farmer to pick some of them for eating.
Squash blooms are usually served stuffed or fried, or both. Chef Michael Symon stuffs them with ricotta, parsley, and lemon but also recommends sautéing them and adding them to an omelet. Food and Wine magazine offers up 10 ways to Cook with Squash Blossoms which includes recipes for pasta and quesadillas.

Credit: Charles Masters via Food and Wine
Whether you are new to squash blossom cookery or a long-time fan, we recommend you pick some up this weekend because they will be gone from the market soon.
---
Momma Baron
Jennifer Baron, aka Momma Baron, will tell you simply that she bakes and decorates sugar cookies. This humble statement does not adequately describe her creative work as a cookie maker. Momma Baron Cookies are a sight to behold and in this case, seeing is as important as eating. This mother of four boys makes delightfully decorated cookies for events, parties, companies, and now for market-goers.
We don't know how or where she fits cookie baking into her busy schedule, let alone find the time to creatively decorate them, but we wait with anticipation each week to see her beautiful creations.
---
In honor of Independence Day, Market Sprouts Kids Club will take home a fun Tissue Paper Flag 4th of July Craft. At home kids will need glue or a glue stick to complete this craft.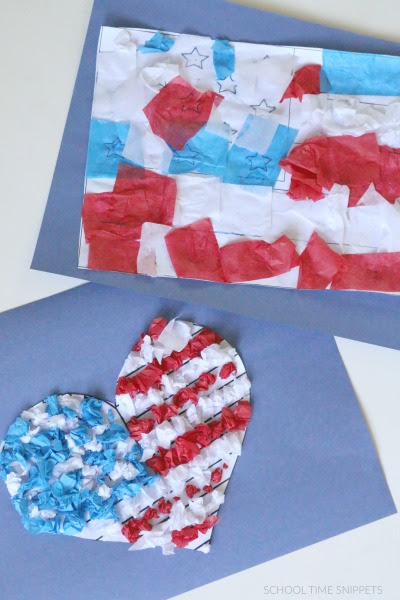 We welcome an exciting new vendor to the market this week, 
Base Greens
! Base Greens creates fresh leafy green smoothie packs.
"Founded by two best friends who are obsessed with maintaining an efficient healthy balanced lifestyle. We said no to all the added sugars, waste created by cold-pressed juices, and finding time to use our fresh produce before it spoils.We found the solution that has us feeling and looking the best we ever have, so we created Base Greens to give everyone the same experience! We don't go a day without Base Greens, and we hope you will too!
We are proudly Oregon local, women-owned, veteran-owned, and minority-owned."
This week's music is the Beaverton Community Band.
Copyright © 2022 Beaverton Farmers Market, All rights reserved.