---
To Our Market Community,
We had several people inquiring about green beans in the market last week. We explained that it was too early for green beans but we weren't sure just how early so we went to Farmer Chris at Winters Farm for a status report. He said that the beans have buds but no blooms and it is 21 days from bloom until picking. He estimates that this will be sometime between June until early July depending upon the weather. This means that market-goers will have to set aside all of their delicious green bean recipes for a while longer.
In the meantime be sure to enjoy all of the Spring crops while they are in the market – asparagus, sugar snap peas, snow peas, tender salad mixes and greens of all kinds. Strawberries are slowly making their way into vendor's stalls and we expect The Berry Patch and Unger Farms will both be joining us this Saturday!
Warm Regards,
The Beaverton Farmers Market
---
We will see you all this Saturday at the Market, from 9AM-1:30PM!
---
Pasture Raised
Not to be confused with pasteurized (the process of heating foods to kill germs), pasture-raised means that an animal was raised for at least some portion of its life on pasture or with access to pasture, not continually confined indoors. Sadly most of the meat and eggs consumed in our country are from animals raised on factory farms. The vast majority of dairy and beef cattle are raised in high-density feedlots, and most chickens and pigs are raised indoors with no access to the outdoors.
Fortunately for market-goers, our farmers and food producers are committed to higher standards when it comes to raising their animals. Pasture-raised is the standard for all of our farms, whether we are talking about the cows and hogs at Lonely Lane Farm, the Wagyu cattle at Mason Hill Cattle, the dairy cows at Lady Lane Farm, the chickens at Santos Family Farm or the many eggs sellers around the market.
Micheal Pollan is a believer. As he explains it, a diet of grass means much healthier fats (more omega-3s and conjugated linoleic acid; fewer omega-6s and saturated fat) in the meat, milk and eggs as well as appreciably higher levels of vitamins and antioxidants. He tells his readers that "It's worth looking for pastured animal foods in the market and paying the premium they typically command."
Food producers such as Olympia Provisions want market-goers to know that they are "committed to land stewardship, open pasture pig farming, and paying farmers a premium to cultivate soil, health, waterways and their local communities through regenerative agriculture." We are proud that this very popular local company has maintained its dedication to honor the land, the animals and the people who care for them.
When you shop for meat, cheese and eggs at the market, you can be confident in the quality of the products you buy.
---
Happy Goats and Happy Cows
Fraga Farmstead Creamery is Oregon's only certified organic goat dairy. The milk "72 happy goats" who graze on pasture every day in the summer. When grazing is difficult during the winter, Douglass fir bark and greens make for a tasty and nutritious treat alongside the certified organic alfalfa fed to the goats in their barn.
Helvetia Creamery, located on the 6th generation Century Farm, specializes in artisan Swiss Alpine cheese made from the milk of their four Brown Swiss cows – Ellie, Juni, Attie and Edel. The Grossen family is proud to carry on the 100 year old family tradition of producing Bergkaese cheese and we are lucky to have them in the market every other week throughout the season.
---
Masa Founders Story
Have you had a chance to order pickup or delivery from Masa yet? We love that this vital service is now available at our market! Preorder your market order from select vendors each week and never miss a market — even when you're not able to attend! Masa makes it so easy to get farm fresh food delivered, or pickup from the market to skip many of the lines. While it may be too late to place an order for this week, we wanted to introduce you two the two women behind Masa.
The seed of Masa was planted in 2016 when two high school friends Trang Ho and Trang Sharbaugh reconnected over mutual love for gardening, cooking and human-centered design (HCD). During an online course on HCD, they connected with countless regenerative or small-scale farmers from all over the world to take note of their challenges. Working with those farmers brings back wonderful memories of their mothers, a zoo manager and a biochemist who share a deep passion for plants, buy fresh local produce and cook on a daily basis because to them, "freshness is king."
Inspired by their upbringings and Masanobu Fukuoka's natural farming guides, the duo soon embarked on a startup journey to help regenerative farmers everywhere succeed. With $1,200 seed capital, Masa officially launched in the Portland metro area in April 2020 and gained $200,000 in sales over 12 months. The lean team has won Audience Award at Bend Venture Conference 2020 and Beaverton's OTBC Startup Challenge 2021.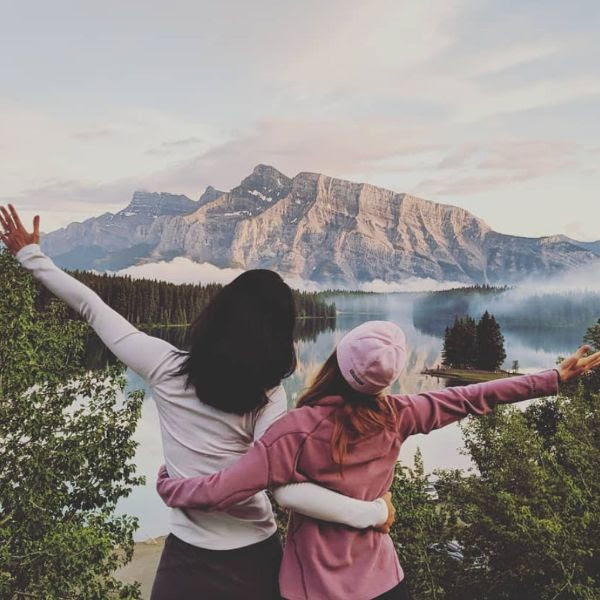 As CEO and Head of Product, Trang Ho focuses on building seamless digital or offline experiences that empower Masa vendors, shoppers and community members. She grew up in Vietnam with her single mother who researched native medicinal plants while moonlighting as a flower shop attendant. Trang moved to the U.S. as an exchange student at the age of 16 and later graduated from USC with a degree in Philosophy. Her 12-year career in ecommerce began with selling cocktail dresses online to college students from her dorm room while poring over Paul Graham essays. Once dubbed the "Swiss knife operator," she spearheaded the ecommerce team for Newbark, an LA-based footwear brand, later managing digital marketing campaigns for Gap.com. Trang is an avid advocate for design thinking and rapid prototyping, having been named No-code Founder in Residence and awarded Best Product from Bubble Immerse 2021 Program for her work with Masa. Her current side hustle is growing an urban food forest alongside her mother at their home in Portland.
As CCO (Chief of Customers), Trang Sharbaugh focuses on building a thriving Masa community where human beings live their lives harmoniously with nature in a fuller and more satisfying way. Trang was born and raised in Hanoi, Vietnam during the economic reforms when home-grown produce and neighborhood composting were still popular. She grew up accompanying her mother on her morning visits to the local fresh market, where they sought out the freshest produce from nearby farmers. Prior to Masa, Trang earned a master's degree in marketing in Melbourne, Australia and spent 10 years on customer knowledge and development for several global brands, including Unilever, Coca-Cola, and FrieslandCampina. She became a LUMA Certified Practitioner in 2018, putting human-centered design to regular use in her innovative business efforts. In October 2019, she was awarded a global How I Built This Fellowship from National Public Radio (NPR) for her work on Masa. Her current focus is to convert Masa's early adopters of market managers, vendors, and shoppers, into evangelists, strengthen relationships with them, and make them an even more significant part of Masa's development process.
---
Show and Tell: The Family Ant Farm
Last week we were chatting with Deborah Thompson of NW Cactus and Succulents about some of her stunning plants when she shared a story of her beloved, Euphorbia Obesa (Baseball Plant) from South Africa. She sent us a pic and these words on it's epic journey back from near death:
"A few years ago the crown rotted out I thought I was going to lose the plant. The ants got in it and cleaned it all out… I think they saved it! We call it the family ant farm. I received it from my mother. It has been in the family for many years."
---
Copyright © 2021 Beaverton Farmers Market, All rights reserved.
Our mailing address is:
Beaverton Farmers Market
PO Box 4
Beaverton, OR 97075