---
To Our Market Community,
The market office walls are lined with Market Master, Ginger Rapport's, cookbook collection. Hundreds of volumes fill the shelves on topics from One Pot Dinners to Cowboy Cooking to Pretzel Making. So it is a little embarrassing for Ginger to admit that most of her cooking these days comes from on-line sources such as New York Times Cooking and Bon Appetit.
These websites and their apps have huge libraries of recipes containing the instructions and information on thousands of dishes. Every recipe is beautifully photographed and most contain editorial comments explaining the dish, as well as comments and reviews from readers who have made the dish. The websites are very user friendly and usually contain "recipe boxes" which are places to store and organize your favorite recipes from the site.
Another amenity offered by on-line websites are newsletters of various types which are delivered to your in-box. In fact, there are often many types of newsletters to select from covering topics such as Weeknight Dinners to Healthy Eating. Like the newsletter you are reading now, they are meant to enhance your dining experience by offering suggestions for tasty foods you need to try. In fact, based on your browsing history, the website will start making recommendations on dishes they feel you would be specifically interested in trying.
Some of the websites, such as the NYTimes Cooking allow limited searching without a paid subscription, which in their case is $40/year. Ginger feels that the subscription is worthwhile and often gives it as a gift to foodie friends who love to cook. Bon Appetit's  website is available for free but they urge you to create an account which you log into when you go to their page.
While these websites are fantastic tools for improving your culinary prowess, we have to warn you that they can be addicting. It is way too easy to spend many more minutes than you intended, browsing through their seemingly limitless libraries.
In a recent "Basically" newsletter from Bon Appetit, the topic of discussion was expired milk. Like the author of the story, Ginger occasionally finds herself pouring the last of a bottle of milk on the expiration date. While Garry's Meadow Fresh Jersey milk is good for 2 1/2 – 3 weeks after bottling, there have been occasions where she has pushed it a little too far and opened a nearly empty bottle and gotten that "faintly tangy" smell of milk on the edge. Not to worry! As this author pointed out, sour milk is not necessarily spoiled milk. "There's a difference between the faintly tangy milk in your fridge and the clumpy milk in a sippy cup that you found behind the couch."
The author goes on to explain the wonders, and uses, of milk starting to ferment in the jug and provides many helpful tips and recipes to make use of it including their recipe for BA's Best Buttermilk Pancakes, noting that it would be much less appealing to call them "Sour Milk Pancakes".
Another favorite website of Ginger's is Hot Thai Kitchen. Chef Pailin "Pai" Chongchitnant is the creator and host of the official website of YouTube Channel's Pailin's Kitchen where you will find authentic Thai and other Asian recipes, all with step by step tutorials. This is where Ginger learned to make pad thai, which is simple once you understand the ingredients and the process.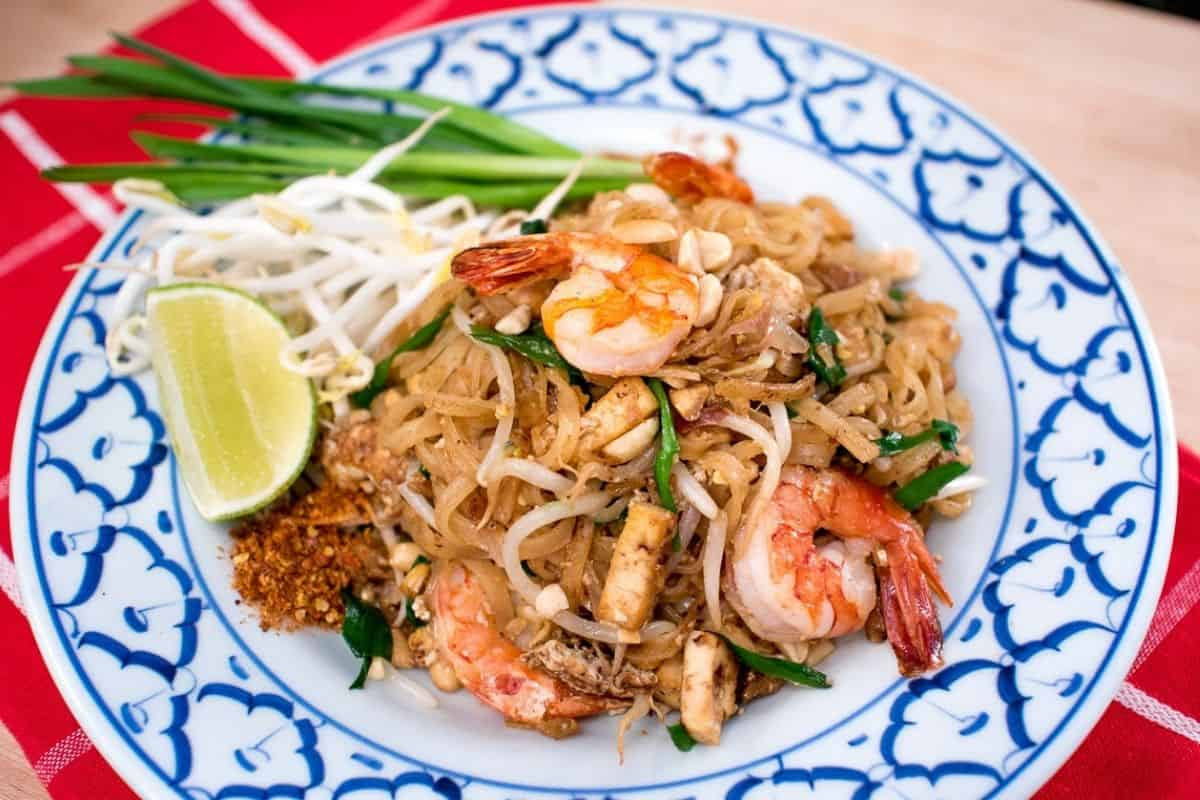 Speaking of ingredients, Pai also offers tutorials on the ingredients used in Thai cooking. If you don't understand the difference between all of the various types of fish sauces, or need to understand the noodles that are critical to Asian cuisines, this is the place to find that information.
Marketing Director, Kate Laubernds, eats gluten and dairy free and one of her favorite go-to sources for recipes is Nom Nom Paleo. Michelle Tam of Nom Nom Paleo started the original food blog to document her recipes as a newbie on the paleo diet. As the paleo diet took off, so did Nom Nom Paleo, which is now a full media organization! Michelle hosts the Nom Nom Paleo podcast, authored three cookbooks, and regular appears for cooking/speaking engagements.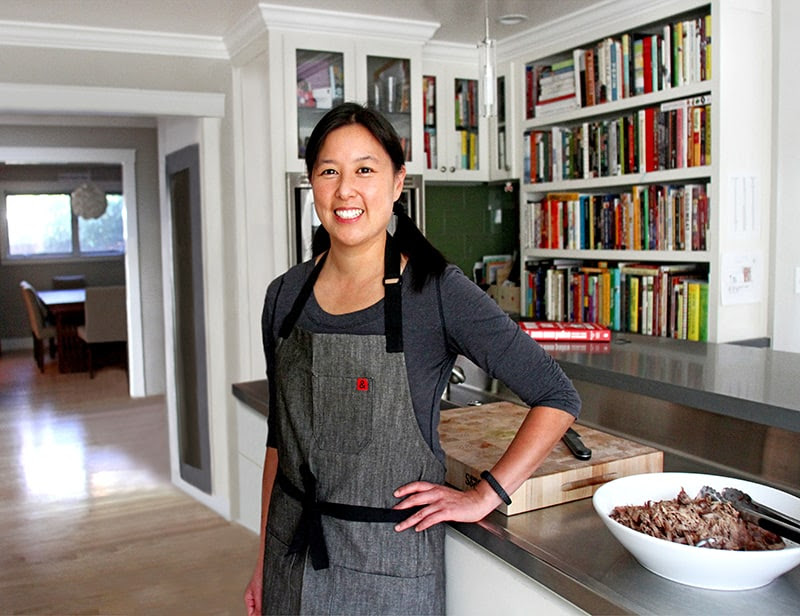 Kate especially loves Nom Nom Paleo because of the voice that Michelle brings to her recipes. Michelle and her husband built the website together and Michelle's family regularly makes appearances throughout the blog. Because Michelle is also a working parent, many of her recipes are approachable and easy to put together. One feature especially helpful on Nom Nom Paleo is the Recipe Index where readers can filter out items based on dietary restrictions or cooking method (Michelle is an ambassador for Instant Pot and Air Fryer). Despite the name, vegan and vegetarian readers aren't left out — there are tons of meat and dairy free recipes as well.
There are so many resources for those who love to cook. We hope these recommendations give you some great ideas!
 Warm Regards,
The Beaverton Farmers Market
---
We will see you this Saturday at the Market from 9:00AM-1:30PM.
---
Community News
Disaster preparedness. Does this make your eyes roll? Or are you a "not gonna happen" type? We can all hope that our preparations are never needed. But the truth is that we have all kinds of "disasters" every now and again. Maybe it should be said more for "emergency preparedness". Because we have those more often. Like snow storms that close everything down for 3 days. Or a wind storm that knocks out power for 5 days. Or a fire that means you have to leave your neighborhood for a day. A week. All those we get a day or three to get ready. But an earthquake will be a surprise.
However you want to look at it, we all need to be prepared for some small to large emergency. Below are 10 simple questions that everyone should have a yes answer to. Some are simple. Some take a little more time to organize in order to be ready. Use it as a starting point and check out the links to help you get better prepared for whatever level of disaster may strike.
1) Do you have enough water for you and your family for 3 weeks (FEMA recommendation)?
2) Do you have a way to filter / make safe collected water?
3) Do you have enough food for 3 weeks (or more)?
4) Do you have a supply of fuel for cooking food and boiling water?
5) Do you know where your gas meter is?
6) Do you have a tool to turn off your gas meter at or near the gas meter?
7) Do you know where your main water shut off is?
8) Do you have a flashlight, or other emergency lighting and back up batteries?
9) Do you have a radio for news and alerts that is hand cranked or solar powered?
10) Do you have an exit plan if you must evacuate your home or neighborhood?
Here are a couple of websites to help you plan.
https://www.ready.gov/plan 
https://www.epa.gov/natural-disasters/september-preparedness-month
---
This week we're happy to welcome back Fermentista, Koa Roots, and Cranberry Kitchen (with fresh cranberries!).
Mason Hill Cattle will be gone this week, but stay tuned for next week's newsletter where we'll share an amazing Instant Pot recipe featuring their Osso Bucco!
Copyright © 2021 Beaverton Farmers Market, All rights reserved.
You are receiving this email because you opted into the Beaverton Farmers Market email list.

Our mailing address is:

Beaverton Farmers Market

PO Box 4

Beaverton, OR 97075