---
To Our Market Community,
"Sneak Some Zucchini Onto Your Neighbor's Porch Day on August 8th offers gardeners a way to rid themselves of extra produce. For some, this day offers a way to rid their garden of an overproducing squash plant." 

 
This day is for real folks!
According to the National Day Calendar, the reason this day is in August is because "zucchini grows in abundance and is ready for harvest in August". We aren't sure where they are located but zucchini plants here in Portland area gardens have been producing for weeks. Market Master Ginger Rapport confessed that she attended a neighborhood jazz concert a couple of weeks ago carrying a basket of zucchini. Eager to share her abundant harvest she passed them out to neighbors claiming that they were party favors.
If you aren't comfortable sneaking zucchini onto a neighbor's porch, maybe you would feel better sneaking them a loaf of zucchini bread? You could always go with a classic recipe from the NYTimes Cooking.

Photo by Peter DaSilva for The New York Times
Or add a little pizazz with the addition of chocolate chips, which is the recommendation of the Pioneer Woman, Ree Drummond.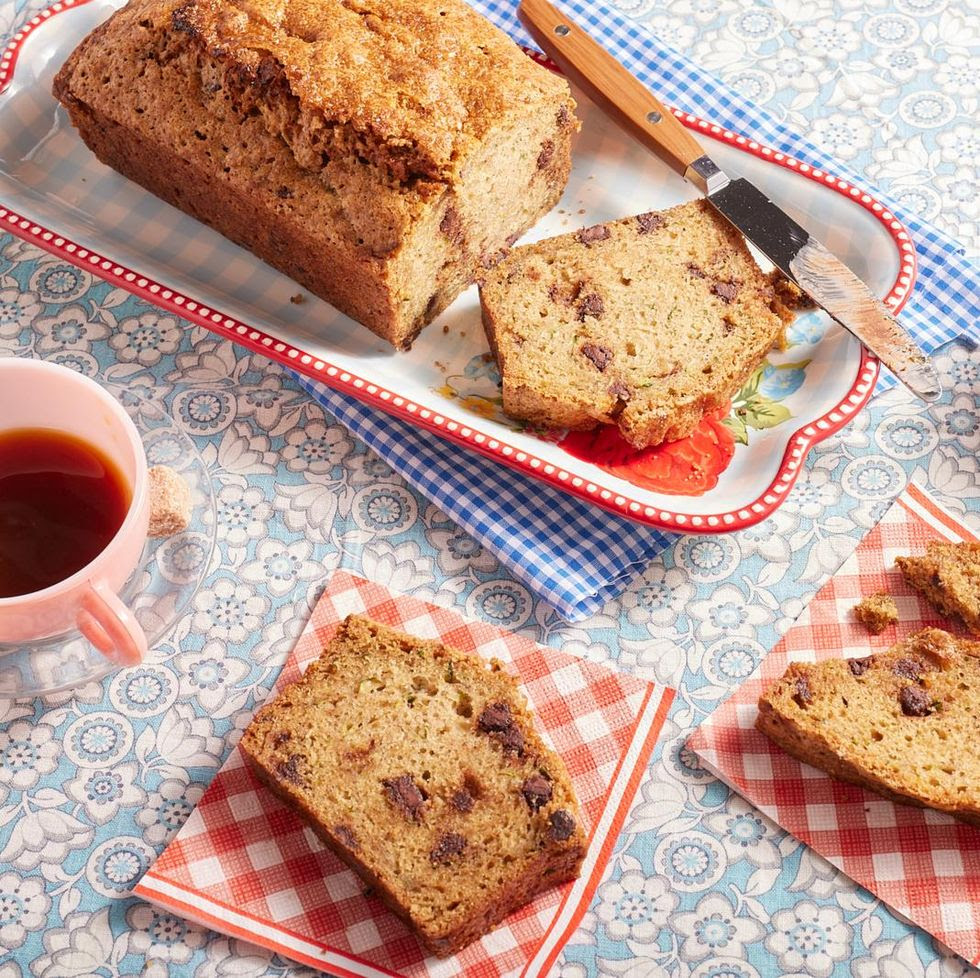 Photo by Hector Sanchez for the The Pioneer Woman
 
If you are feeling wild, try country music legend and Food Network star, Trisha Yearwood's recipe which includes coconut, walnuts and maraschino cherries.
A savory version from Martha Stewart adds parmesan cheese to the loaf.
Remember to save some of your zucchini for yourself because you are most definitely going to want to make Deb Perelman's recipe from the Smitten Kitchen for Zucchini Butter Spaghetti. It is an adaptation of Julia Child's Grated Zucchini in Butter and Shallots with a few twists from Perelman which include "a not insignificant amount of garlic, pepper flakes, basil and parmesan". Served on spaghetti it is a nice balance of pasta and zucchini without one or the other dominating the dish.
Warm Regards,
The Beaverton Farmers Market
---
We will see you this Saturday at the Market, from 9:00AM – 1:30 PM
---
Some Like It Hot
If you haven't had the opportunity to try out TbeeS Honey hot honey you are missing out! Don't be scared by the name, as even self proclaimed "wimp" Market Master, Ginger Rapport, found it to be delicious with only a mild kick at the end. It has just the right amount of pizazz to spice up any dish.
 Hot honey is a great condiment for most dishes including biscuits, ice cream, and yogurt with fresh fruit. Here's a roundup of our favorite dishes that feature hot honey:
For a refreshing spin on watermelon salad we love the addition of hot honey in it along with the tartness of feta from Healthy(ish) Appetite.

Photo courtesy of Healthy(ish) Appetite
Honey Fried Chicken with Hot Honey Sauce and Biscuits from Taste & Tell is a classic way to feature hot honey. This would also be great as a fried chicken sandwich with pickles and pickled red onions!

Photo courtesy of Taste and Tell
Hot honey goes with any pizza, but we especially love hot honey on this sopressata pizza from Serendipity by Sara Lynn.

Photo courtesy of Serendipity by Sara Lynn
---
Friendly Reminder About Pets
We LOVE animals! Seriously we do, most of our market staff are dog owners. However, the market is not a place for our furry friends on/off leash. Please respect our long-standing pet policy and leave your pet at home unless they can be pushed in a stroller or cart, or carried. Leashes are a huge tripping hazard during a busy market and we want to keep everyone safe and free from accidents.
Copyright © 2021 Beaverton Farmers Market, All rights reserved.
Our mailing address is:
Beaverton Farmers Market
PO Box 4
Beaverton, OR 97075