---
To Our Market Community,
Saffron is a spice derived from the flower of Crocus sativus, commonly known as the "saffron crocus". The vivid crimson stigma and styles, called threads, are collected and dried for use mainly as a seasoning and coloring agent in food. Saffron has long been the world's costliest spice by weight because cultivation and harvesting are time-consuming. You have to hand pick over 170,000 flowers to make a pound of saffron.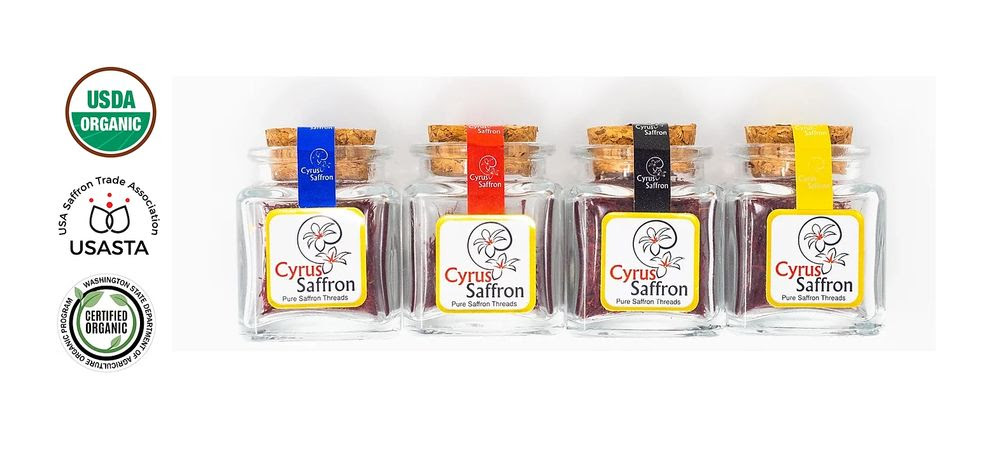 Darush Amiri's family, originally from Iran, farmed saffron for three generations. Darush came to the United States in 2001 and met his wife, Nicole Beretha, originally from Germany where her family farmed cherries. They married in 2007 and were faced with challenges immediately as Darush battled leukemia, twice. Finally declared cancer free, the German-Iranian couple completed their family with 2 children.
In 2014, Darush and Nicole decided to leave their careers to start a family business that was closer to nature and their local community of Chelan, Washington so they started farming organic saffron naming their farm after their son Cyrus.
Seven years later, the hot dry climate in Eastern Washington has proven to provide the perfect environment for saffron. Cyrus Saffron is a highly sought-after, high-quality product and we are excited to have them at the BFM.
Saffron can be used in just about any dish to bring a sweet aromatic flavor to it. With the blueberry season almost upon us we have been dreaming of this Blueberry-Saffron Tea Cake from Bon Appetit.

Photo credit: Photograph By Emma Fishman, Food Styling By Susie Theodorou, Prop Styling By Aneta Florczyk
For a simple, yet fragrant pasta dish this Spaghettoni with Jasmine, Saffron, and Chamomile from Saveur is a delightful summer dish. Pair with a fresh garden salad for a breezy summer meal.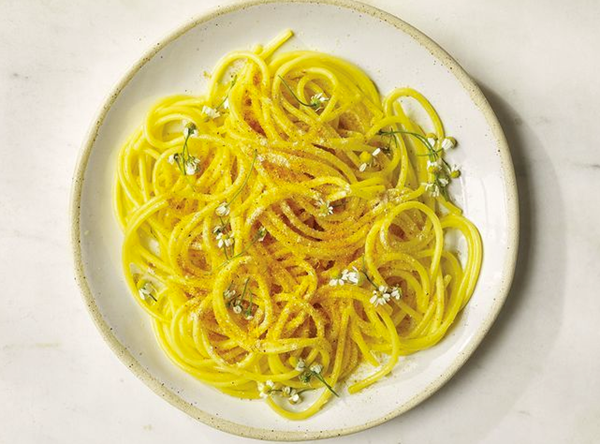 According to Saveur for optimal flavor, you will want to "toast the saffron in a dry skillet, then grind it in a mortar and steep it in a tablespoon or two of hot water before adding to the dish."
For more great recipes and how to cook with saffron visit Cyrus Saffron's website.
 Warm Regards,
The Beaverton Farmers Market
---
We will see you this Saturday at the Market from 8:30 AM-1:30 PM.
---
---
Kiyokawa Family Orchards starts this week with a selection of cherries.
Alex Farms will have fresh Yakima-grown peaches.
We know market-goers are eagerly awaiting the first melons to come in from Hermiston Melons. With the later than normal season shoppers will have to wait just one more week to see them in the market. Thank you for your patience!
Music this week is Rogue Moon.
Copyright © 2022 Beaverton Farmers Market, All rights reserved.
Our mailing address is:
Beaverton Farmers Market
PO Box 4
Beaverton, OR 97075