---
To Our Market Community,
We know that many market goers will be planning some serious time in the garden this weekend given the sunny forecast. As we start planning and planting our gardens there are a couple of terms we would like to explain to help you understand the plants you are purchasing. One of the most common gardening questions we hear is "what is the difference between an annual and a perennial?"
Simply put, an annual is a plant that lives for just one season. It will sprout, flower, seed and die, all in the same year. A perennial lives for three or more growing seasons. They grow back each year from roots that grow dormant during the winter.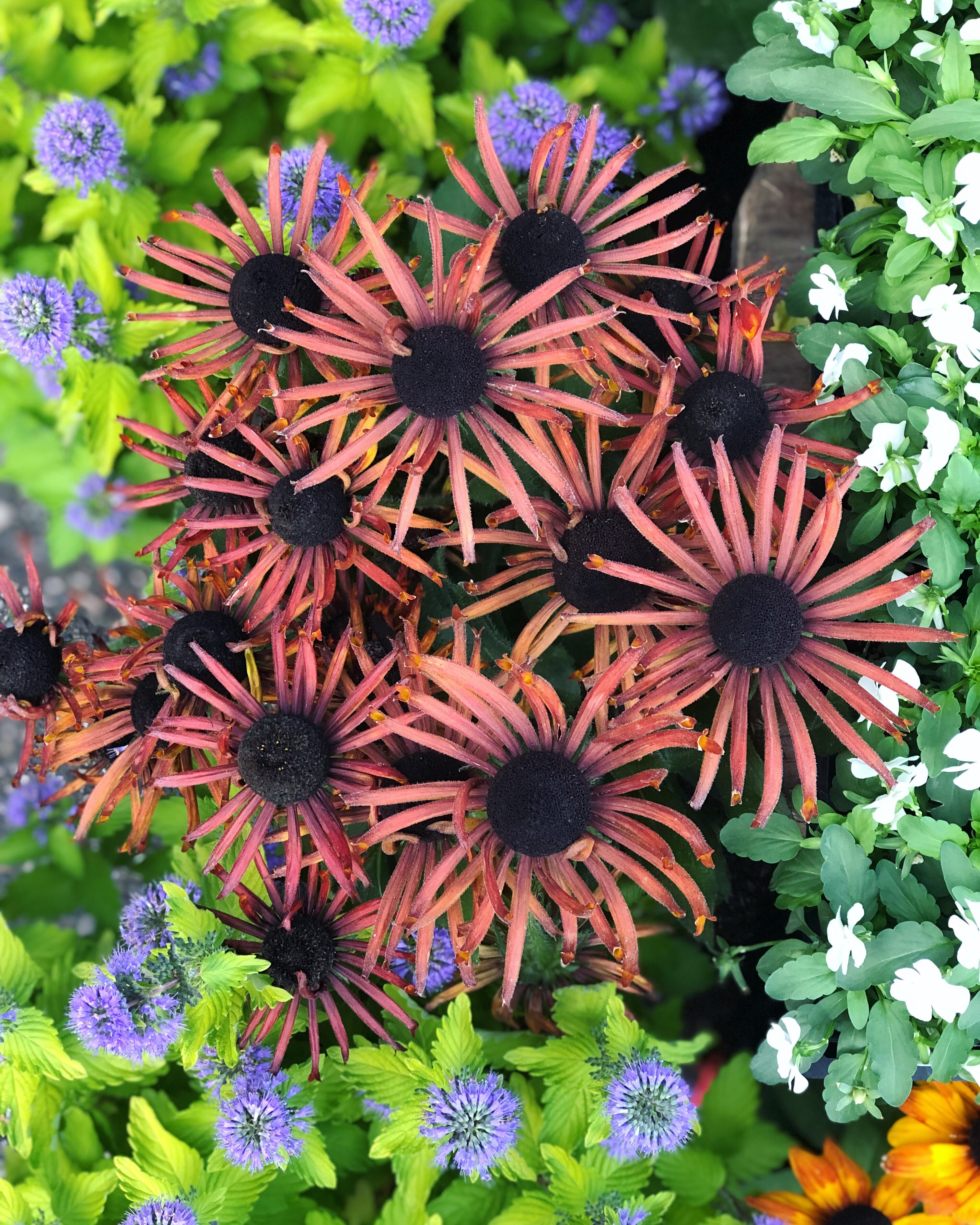 Perennials bloom for a shorter period of time then turn their energy towards growing strong roots instead of flowers. Perennials are rated for best performance in USDA climate zones which we discussed in a previous newsletter. The Beaverton Area is in USDA Zone 8b so you will want to check your perennial purchases to make sure that they are rated for our zone. Use perennials to form the backbone of your garden, then add annuals seasonally for color and to refresh your garden when your perennials are not blooming.
Not to confuse you but there are plants that might be perennial in certain climates and act as annuals in others. Geraniums for example are hardy (meaning they will survive the winter) in USDA zones 10 and 11, think deep southern half of the country and on the southern coastal margins. Below Zone 10, you can dig them up and over winter them indoors, or treat them as annuals which is what most of us do here in the Portland area.
Lastly, there is one more class of plants you should know about and that is the biennial. Biennials can be tricky to get started because they need care over the winter between their first and second growing season. But once they've lived out their second season, they will drop seeds and in two years, you'll have blooms from the new generation. Poppies, Sweet William and foxgloves are popular biennials. Parsley is another. In the first year it, it forms a rosette of leaves and a taproot used for food storage over the winter. In the second year, it grows a flowering stem with sparser leaves and like all biennials will flower at this time. Parsley is most often grown as an annual because people prefer the abundant leaves that come in the first season.
For a list of Top Performing Perennials for the Pacific Northwest: https://www.gardeningknowhow.com/garden-how-to/garden-by-region/pacific-northwest/perennials-for-pacific-northwest.htm
Warm Regards,
The Beaverton Farmers Market
---
We will see you all this Saturday at the Market, from 10AM-1:30PM!
---
---
Lux Perennials Starts this Saturday!
Lisa Graff started Lux Perennials Nursery out of a passion for gorgeous flowers. She has 37 acres just northwest of Portland and built an English garden with over 7000 blooming plants set amongst mountain views, ponds, waterfalls, and fountains.   She grows all of her plants on-site from the many perennials in her garden she has collected over the years.   Her aim is to offer truly special plants that can make a dramatic statement in a garden by offering varieties that are long blooming, have exciting color and form, or are rare cultivars.   She is bringing her favorite varieties to the farmers market, stop by for a look, ask her gardening questions, or pick up a plant list. You will find Lux in the center aisle.
Copyright © 2021 Beaverton Farmers Market, All rights reserved.
Our mailing address is:
Beaverton Farmers Market
PO Box 4
Beaverton, OR 97075