---
To Our Market Community,
Shallots are an under-appreciated member of the allium or onion family. While they are an essential ingredient in many cuisines in Southeast Asia and Vietnam, most Americans fail to appreciate all they have to offer.
Shallots have a delicate, sweet flavor without the intense heat of an onion. They are preferable over onions in raw applications such as salad dressings and vinaigrettes. Finely diced they provide a subtle bite to pan sauces and are delicious roasted whole, or pickled as a garnish. Shallots are ubiquitous in Vietnamese cooking, especially pho, where they are combined with ginger to give pho its unique taste and fragrance.
In the past shallots were mainly imported from Europe which made them somewhat expensive when compared to onions. This is probably one reason why they are not as widely used here in the States as they should be. Domestically grown shallots are becoming more common which is also making them more affordable. Fortunately for us here at the BFM, Farmer Yo Tee Telio grows huge, gorgeous shallots and you can find them in his Salmon Creek Farm booth.
Fried Shallots – Eat Them on Everything!!
Frying shallots turns them into crispy flavor packed clusters that are good on almost anything. This is not an exaggeration. Market Master, Ginger Rapport, keeps a container of them in her refrigerator at all times. Their caramelized flavor and crunchy texture adds sparkle to salads, potatoes, roasted or steamed vegetables, grain bowls, omelets, steaks, deviled eggs and avocado toast. Chopped they can be added to dips or combined with mayonnaise as a sandwich spread. Bring cottage cheese to life with a sprinkling of fried shallots on top. When we said that they are good on everything, we meant it. They are also delicious eaten by the handful.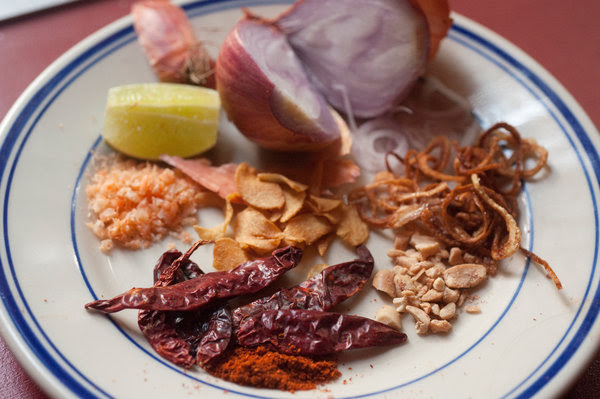 Rebecca McAlpin for The New York Times
Making fried shallots is easy. They last for 2 months stored in the refrigerator in an airtight container so why not make a double batch? You won't be sorry. Check out this tutorial from NY Times Cooking on fried shallots and shallot oil.
Warm Regards,
The Beaverton Farmers Market
---
We will see you all this Saturday at the Market, from 10AM-1:30PM!
---
---
Northwest Cactus and Succulents started their season last week and we were reminded of the popularity of their best-selling carnivorous plants – Venus Fly Traps (Dionaea), Sun Dews (Drosera) and Pitcher Plants (Sarracenia) which never fail to fascinate market goers who stop by their booth. Our youngest market shoppers are among the biggest fans of carnivorous plants so we wanted to share this easy and fun project for making a Carnivorous Plant Garden with all of families looking for fun things to do together.
What You Will Need to Create a Carnivorous Plant Garden
A selection of carnivorous plants. James and Deborah Thompson at NW Cactus and Succulents can help you make your selections.
Wide, shallow container with no drainage hole
Pinecones, pine needles, decorative objects (no alkaline materials)
Water that is low in salts and minerals (rainwater preferred, if not available, use distilled water)
Dried Spanish Moss
Get that sourdough fix! 
Columbia River Sourdough
 will be back in the Market.
We'll miss Pizza Crust Creations this week, but will be looking forward to their return next week.
Copyright © 2021 Beaverton Farmers Market, All rights reserved.
Our mailing address is:
Beaverton Farmers Market
PO Box 4
Beaverton, OR 97075