¡Hola Ataula fam!
Thank you for bringing US to YOUR table these past few weeks. It means everything to our Ataula crew. This week we continue to serve our family-style tapas, paellas and sangrias. We are working on adding wine and house cocktails soon so please stay tuned.
You can pre-order a week in advance for TAKEOUT and DELIVERY at www.ataulapdx.com
Now more than ever, we humbled and thankful for the endless support and patience our community has shown us during this time as we all do our best to navigate the daily life together.
We can't wait to provide our community with our dash of hospitality once more.
The coming months are uncertain for most of us but no matter what, we are very excited to serve you and yours.
We are looking forward the sunny weather coming soon as summer is just around the corner. Keep a lookout for our Seasonal Sangria. Check out our new tapa this week below!
As always, thank you for your support; it is what pushes us forward.
If you have any feedback or any questions please do not hesitate to reach our to us at info@ataulapdx.com or call us at (503)894-8904
Jose and Cristina
How to Order for Pick Up?
1. Visit www.ataulapdx.com
2. Click on TAKE OUT ORDERS
3. Select TIME and then Pick Up option and choose pick up time
4. A order confirmation email will be sent
5. When you walk up to our pick window, give us your name at the pick up table
6. We will place the order on the table and step away
7. Pick up your meal and enjoy!
How to Order for Delivery?

1. Visit www.ataulapdx.com
2. Click on TAKE OUT ORDERS
3. Select TIME and Delivery option and choose delivery time
4. A order confirmation email will be sent
5. We will practice contactless delivery as your items will be delivered to your door at your requested time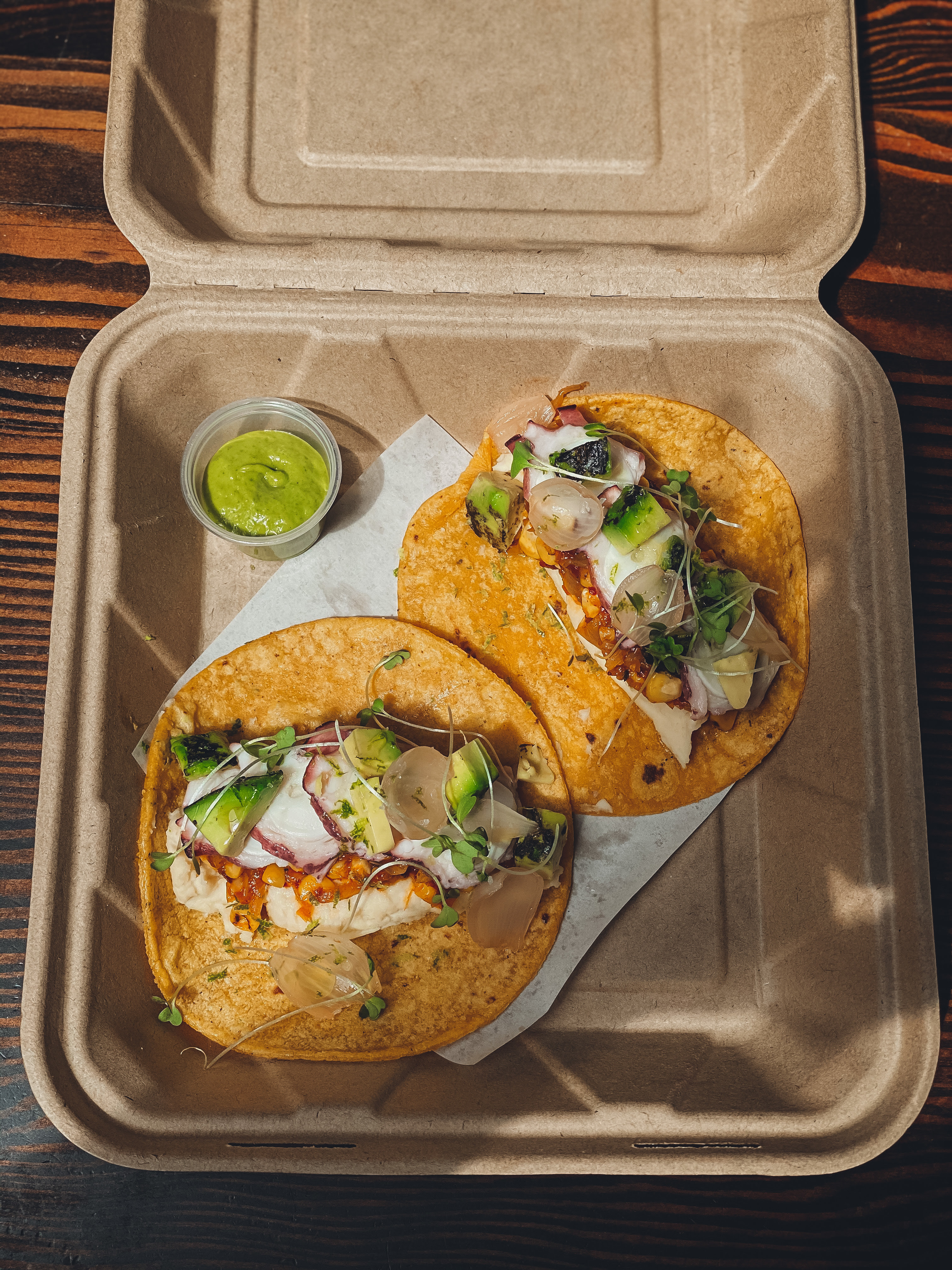 NEW TAPA THIS WEEK!

Taco de Pulpo

Spanish octopus, potxa bean spread,
roasted corn-chipotle, spicy Yuzu avocado purée