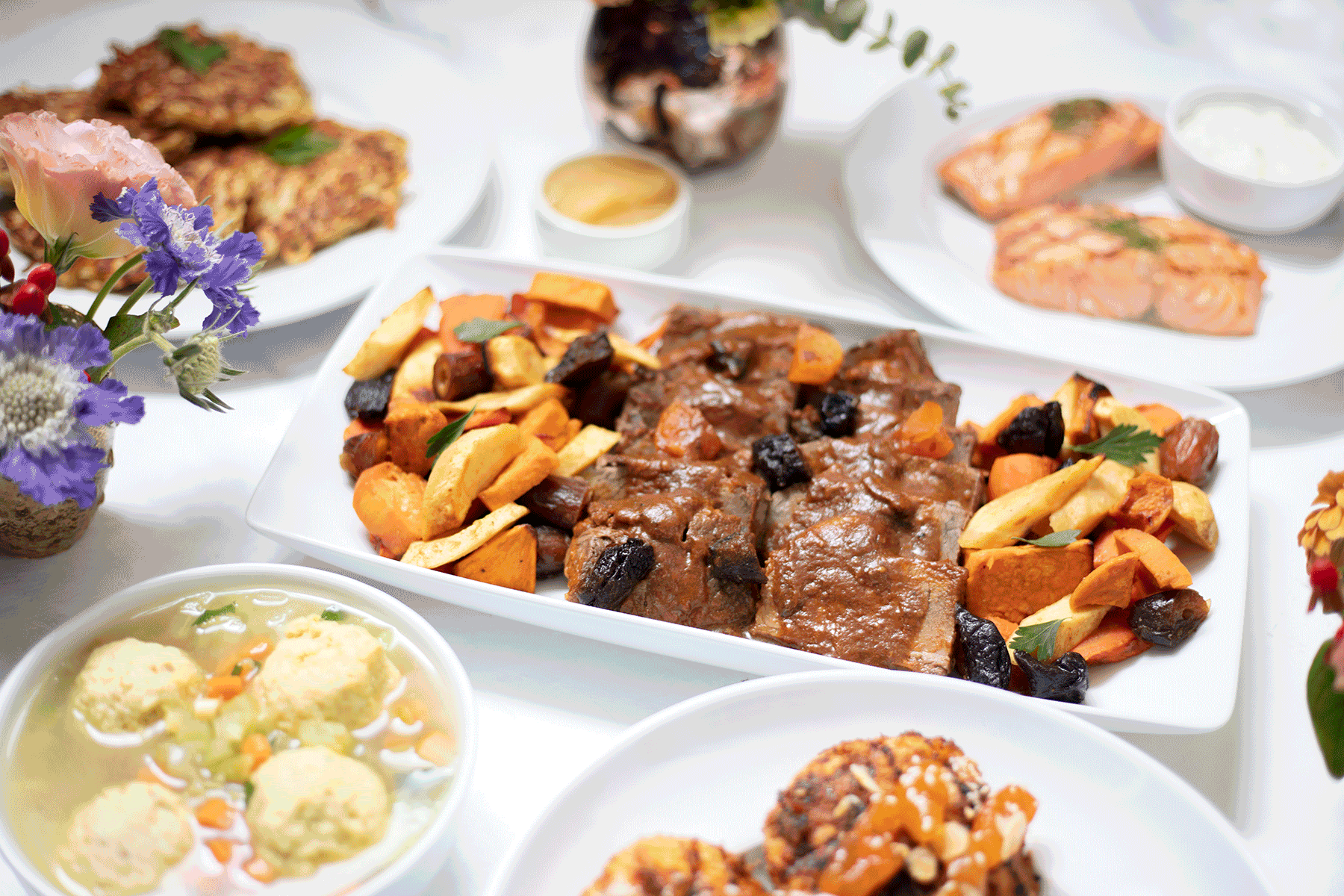 The start to the Jewish New Year is always filled with symbolic foods.
Order your Rosh Hashanah and Yom Kippur favorites from Elephants for pick-up and delivery! We have all your favorites: homemade challah, tsimmes, beef brisket, apricot chicken, and more.
Available for pickup or delivery, September 17th–September 18th, and September 26th–September 27th.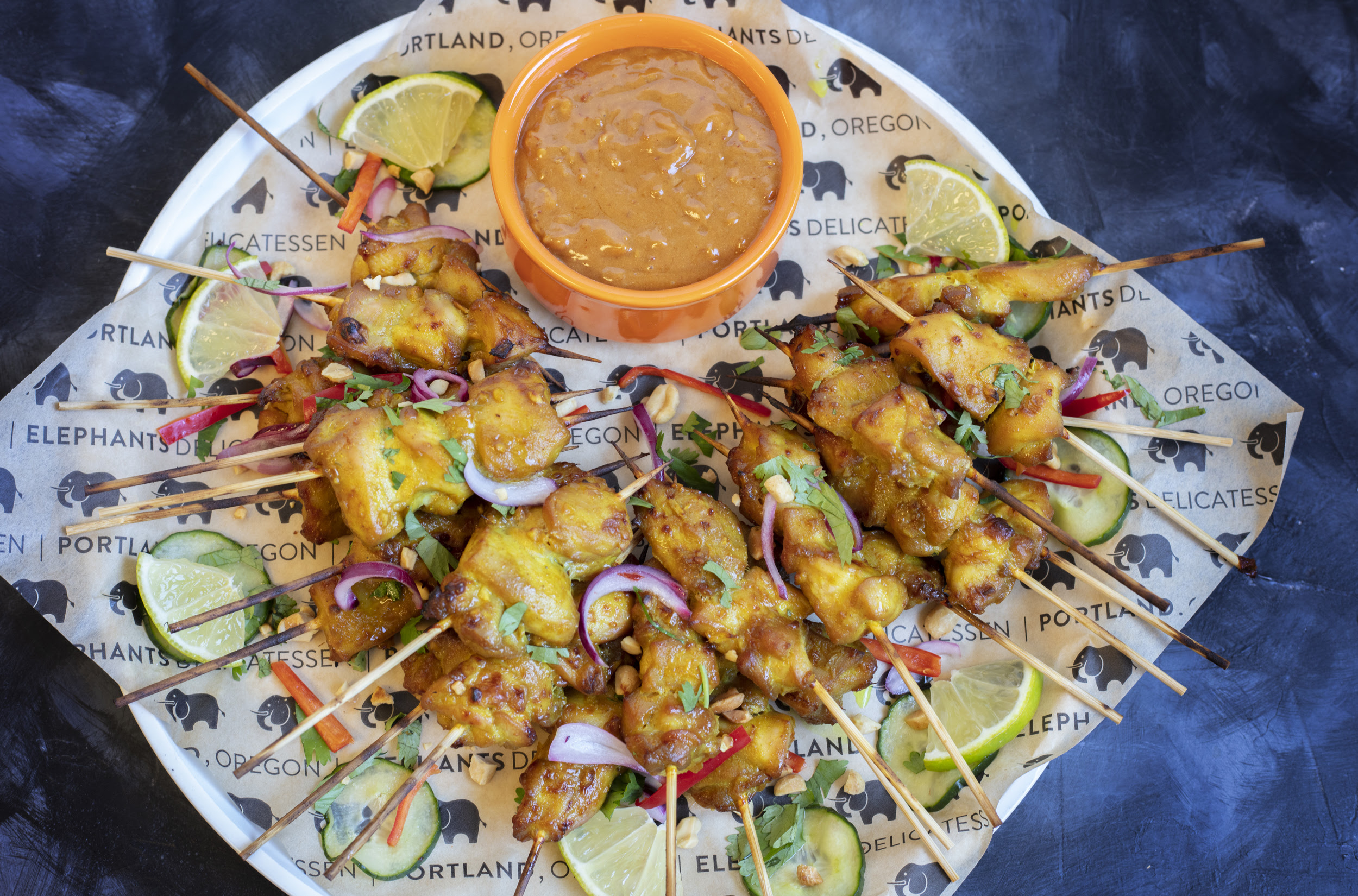 One of our favorite finger foods is back on our delivery and pickup menu! Chicken satay is great for at-home happy hour or dinner. Skewers of boneless chicken thighs are marinated in spiced coconut milk and served with our peanut dipping sauce. Order a whole tray or just an individual portion.
We love everything Caprese. Caprese means "of Capri," as in Capri, the island off the coast of Italy. In its simplest salad form, Caprese consists of fresh mozzarella, tomatoes and basil. We use this combination in our favorite summer pasta salad! This classic combination of ingredients capture the flavor of summer, and provides a great use for that bumper crop of tomatoes.
Try some at all Elephants locations and online for delivery and pick-up
Copyright © MMXVII Elephants Delicatessen, All rights reserved.
Receive $10 for every $100 you spend–plus free gifts and other special offers with our rewards program!