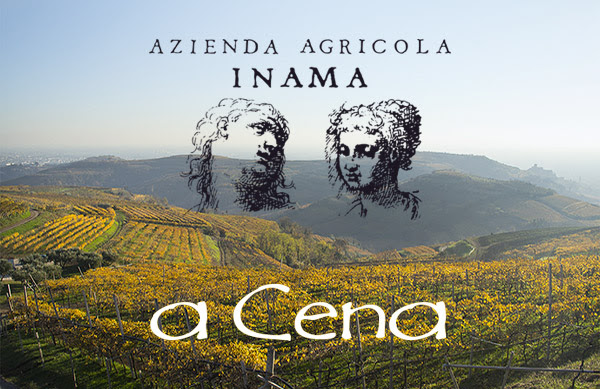 A few words about
events for September and October
a Cena Ristorante
welcomes
Azienda Agricola Inama
Pairing Inama Winery and Chef Gabreski's special menu on
Thursday September 19th, 6:30pm
Antipasti
Grilled San Danielle Prosciutto, summer peach, arugula Oregon Dungeness Crab bruschetta, cherry tomato, opal basil
2018 Inama Soave Classico
Insalata
Caprese salad, burrata, heirloom tomato, basil, saba
2016 Inama "Vigneti di Foscarino" Soave Classico
Primi
Bigoli fatto in casa, sudan farms lamb ragu' pecorino
2015 Inama Carmenare "Piu"
Secondi
Grigliata mista, sweetbriar farms fennel sausage, rabbit alla rosmarino, lamb chops, Radicchio & arugula salad, Summer beans, garlic, olive oil
2015 Inama Bradisimo
Dolci
Zabaglione, summer berries, biscotti fatto in casa
$100 including gratuity
For tickets call 503-206-3291
---
A Highlight of our Current Menu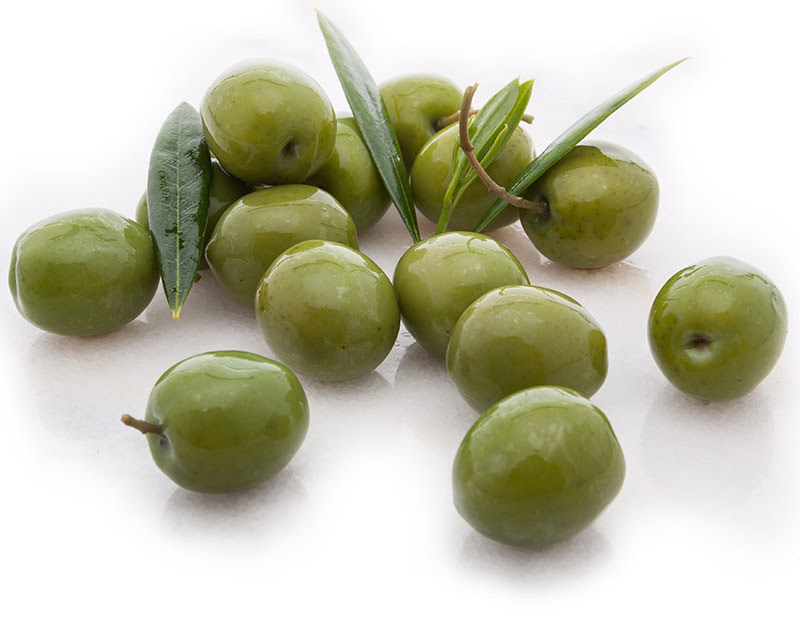 Olives
Castelvetrano
The Castelvetrano Olive, or Nocellara del Belice, is an olive grown in western Sicily with an intense green coloring and sweeter flavor.
Growing Areas:
The Castelvetrano is grown exclusively in western Sicily among the Belice river valley, near the town of Castelvetrano.
Red cerignola
Like its green and black counterparts, who are certainly the same olive, the Red Bella is grown in Puglia, Italy. The curing process is what makes this delicious olive stand apart with its red, red hue.
Growing Areas:
The Bella di Cerignola Olive is exclusively grown in the Foggia province of Puglia, Italy. The olives are named for the town in which they originated – Cerignola.
During the process, the Red Bella di Cerignola Olive is dyed with erythrosine, a food coloring. This dying is a patent process of the La Bella di Cerignola Consortium.
Green cerignola
The olive's texture is semi-firm, crisp to the bite with yielding flesh. The flavor, due in part to the de-bittering is extremely mild and buttery.
With its mild, buttery flavor and crisp bite, the Green Bella di Cerignola is great as an introduction to table olives for the inexperienced palette. Bellas are larger than most other olives, originating in Cerignola, Italy.
The texture of the olive is semi-firm and crisp to the bite with a yielding flesh. The flavor, due to its de-bittering curing process, is extremely mild and buttery.
Alfonso
The Alfonso Olive, or Maddelena as we here at DeLallo have dubbed them, are grown in Peru and have a distinct, wine vinegar flavor.
Growing Areas:
While Alfonso Olives could be considered Chilean, the province of Tacna, where they originated, has been under Peruvian rule since 1929.
The Alfonso Olive is grown in the farmlands of Tacna, at the base the La Yarada mountain range
Morroccan oil cured
Like its younger, green self – the Green Beldi – Oil Cured Beldi Olives are grown in Northern Morocco. With their shriveled appearance and chewy texture, they are a product of salt curing.
Fruit Specifications:
The Beldi Olive is naturally ovoid in shape, slightly asymmetric with no nipple present. These traits are difficult to identify when oil cured, as the olive has been dehydrated and has a wrinkled appearance.
The finished olive is deep dark brown to black in color due to oxidation.
The appearance is slightly shriveled, but the most significant aspects are both the texture and flavor – Oil Cured Beldis have a chew texture similar to sun-dried tomatoes with a pleasantly bitter flavor and light saltiness.
Did You Know…?
Oil cured olives get their name because they are "finished" with olive oil. The oil actually has nothing to do with the curing process.
This type of curing is typical of Southern Mediterranean countries and areas. Greek varieties and some Sicilian olives are cured in this same manner.
Some confusion exists regarding capers and caperberries. The two are not interchangeable though.
---


Recipes throughout Veneto
Chef Gabe Gabreski's familial recipes will be highlighted, presenting wild game, charcuterie, local mushrooms and of course, Holiday Desserts. Join us and partake in many of his specialties. His family traditions and later culinary experience are something that he will share with us throughout October and throughout the holidays. Please come and enjoy this experience at a Cena.
Pheasant Ragú
Serve this ragú over bigoli, a local pasta from the Veneto. Download recipe here.
Baccala Mantecato
A savory spread of whipped salt cod good on crusty bread, grilled bread, or crackers. Download recipe here.
Amarone risotto, chanterelles, delicata squash, sage
A perfect dish for the cold seasons. Hardy, creamy, savory flavors brighten up with a bit of sage Download recipe here.
Buttermilk Panna Cotta
6 sheets of gelatin
8 oz yogurt
23 oz buttermilk
19 oz cream
7 oz sugar
1 tsp vanilla
Bloom the gelatin in cold water, squeeze and set aside. Scald the cream, sugar, and vanilla add gelatin, then add buttermilk and yogurt. Whisk and strain into a pitcher. Pour into mason jars. Yield 12 jars.
---
Nocino
Nocino is a sticky dark brown liqueur from the Emilia-Romagna region in Northern Italy. It is made from unripe green walnuts steeped in spirit. It has an aromatic but bittersweet flavor. Nocino is believed to have originally been produced by the Celts and, during the Middle Ages, Italian monasteries used Nocino for its medicinal properties. Here at a Cena we also serve it as a unique treat. During the holidays and while our small house-made batch of Nocino lasts, we will be serving it in cocktails, on desserts and in cappuccino.
---

Kiosk and Walking Map
The Sellwood Westmoreland Business Alliance has constructed an informational 3-sided kiosk placed permanently at the key intersection of Milwaukie and Bybee on the NW corner. One side displays the newly created map showing our SWBA members, while the second panel displays the same map but with neighborhood resources and amenities such as parks, walking trains, library, community center, etc. All three panels feature upcoming neighborhood events.
If you are aware of any upcoming Sellwood events or happenings, shoot us an email or call Chris at a Cena. We would be pleased to include them in our next communication. Don't forget to read about all the fun, both business and social by going to www.sellwoodwestmoreland.com.
More Local Farmers
Grazie to SuDan Farms (our featured lamb purveyor), Rising Stone Farms and Bonnie Stern, Creative Growers, Sweet Briar Farms, Braesco, Weppler, Green Bridge Farmers, Backyard Bounty Farm and Deep Roots Farm for their wonderful products and their great service.
---

A Cena's Individualized Attention
Open for Lunch
Tuesdays – Saturday 11:30am – 2:30pm. Here is a sample of our current lunch menu. There will always be something new to try as our menu does change frequently.
Not Too Late to Plan a Holiday Party
Intimate and Special – Allow us to plan a Holiday Party that your guests will appreciate and remember. Contact Jonathan at a Cena and together with Executive Chef Gabe we can design your next private party.
A Cena can serve In-house, cater to your home, business or event site or at FESTA, our private dining room. Let us do the food, service and clean-up.
Steelhead Salmon, wrapped in fig leaves and grilled over wood—A FESTA private dining room success.
A Great Gift
Gift cards are available for that special someone, family celebration, birthdays, anniversary, business or a special holiday "thank you". Order a gift card at your next dinner, or over the phone. Again, a gift card is a thoughtful and delicious present now, throughout 2019 and in 2020.
---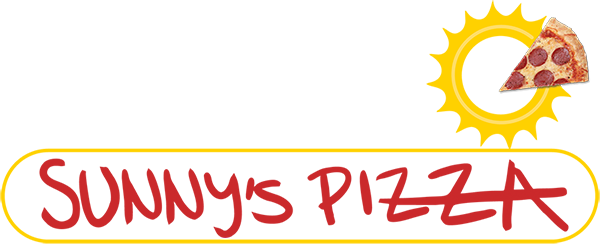 Football!
Our sister pizzeria is serving Sunny's Breakfast Pizza and SunnyBloodyMary.
Saturdays and Sundays during the Football season—college games (on Saturdays) and all NFL Games (on Sundays) starting at 10:00am and throughout the day. Right next door to a Cena.
---
We are a community minded…
…and thoughtful business. We have committed ourselves to using the freshest ingredients. Most of our food is prepared in our own kitchen and many items are provided by other Portland and Oregon businesses. We strive to be a good Sellwood-Moreland Neighbor. We will endeavor to continually raise the standards of our restaurant. We will meet and surpass your expectations.
Salute!